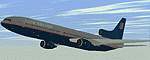 0.06Mb (296 downloads)
United Airlines Lockheed L-1011 for FS98 Despite the fact that United Airlines was one of the launch customers of the DC-10, they did at one point operate the Tristar. In 1986, United acquired a few Lockheed L-1011s from Pan Am when United purchased some of Pan Am's routes. These Tristars were sold to Delta a little later on, but this aircraft depicts how the L-1011s may have looked if United decided to retain the Tristars. By Jonathan Hartsfield 66K
Posted Jun 23, 2008 14:22 by archive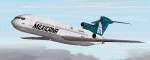 0.09Mb (240 downloads)
FS2000 and FS98 Boeing 727-200, Mexicana Air Lines V.1.0 Full Moving Parts (FMP) and Full Precision Design (FPD). Rudder, elevators, ailerons, flaps, slats, Krueger flaps, spoilers, landing gear, undercarriage open/close sequence, landing lights, steerable nose wheel, tail skid, 12 sides fuselage design, semi-photorealistic textures, new engine design for noise reduction and much more! By E. Diaz. 72K
Posted Jun 23, 2008 14:22 by archive

0.16Mb (244 downloads)
FS98 Swissair Perfect Airbus A319 reg. HB-IPS ,A320 reg. HB-IJK and A321 reg. HB-IOA. Visual model v2.6. Includes landing lights and checklist. Original model by Kim Simmelink. Modified to v2.6, repainted and optimized for 3D by Damian Skutnik. 166K
Posted Jun 23, 2008 14:22 by archive

0.03Mb (147 downloads)
FS98 Air Pacific Boeing 737-700. Air Pacific was the first airline in the Pacific region to acquire a Next Generation 737. Original Design by Rafael Hidd. Repainted by Nathan Berry. 35K
Posted Jun 23, 2008 14:22 by archive
0.05Mb (193 downloads)
FS98/2000 Boeing 747-400, Lufthansa. AF99 design with round textures. File size 56K. B Alderson, R Hidd.
Posted Jun 23, 2008 14:22 by archive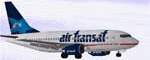 0.12Mb (243 downloads)
FS98 Air Transat Boeing 737-500 non Octagonal. Redesigned model giving it a body shape as real as possible without using bullkheads just to avoid the octagonal front view.Added working landing lights,improved engines and some other design problems. Also a nice wing view. By Sandro Bernardini. Re-painted by: David Cougar. File size 121096
Posted Jun 23, 2008 14:22 by archive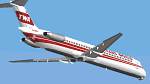 0.10Mb (173 downloads)
FS98/FS2000 TWA DC9-31 Features 12-sided fuselage, moving parts, accurate color scheme, customer-correct window layout, updated flight model, improved TWA textures, and working lights. Registration N982PS. Visual model and paint by Bruce Bridges, flight dynamics by Sam Chin. File size 101757.
Posted Jun 23, 2008 14:22 by archive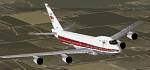 0.09Mb (234 downloads)
FS98/FS2000 Trans World 747-131 (Red Arrow) N93102 was delivered to TWA on December 31, 1969. This was the first 747 delivered to TWA. N93101 was a part of the original 5 flight test aircraft so it was not delivered until August 8, 1970. Original AFX by Bill Alderson. Paint and mods by Chris Shelly. File size 92769
Posted Jun 23, 2008 14:22 by archive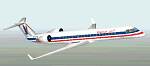 0.07Mb (356 downloads)
Canadair/Bombardier CRJ700-ER American Eagle For FS98/2000 with FULL Moving Parts including Steerable Nose Gear AF99 Design, FD & Artwork:Barry Blaisdell. File size 69142
Posted Jun 23, 2008 14:22 by archive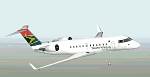 0.07Mb (180 downloads)
Canadair/Bombardier RJ200-LR South African Express For FS98/FS2000 with Moving Parts with Steerable Nose Wheel included. AF99 Design & Flight dynamics by Barry Blaisdell Paint by Helge Bast. File size 74318
Posted Jun 23, 2008 14:22 by archive