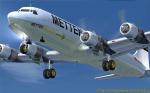 66.55Mb (947 downloads)
FS2004/FSX Sound pack for the Douglas DC-6/C-118/RD6 and could also be used in the Lockheed Constellation and other large post WW2 piston aircraft.
Posted Nov 11, 2015 15:54 by Hartmut Hekmann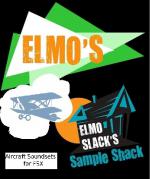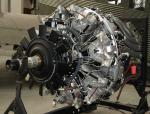 23.86Mb (433 downloads)
Here is my new soundset for any model of the Focke Wulf 190 Daimler Benz 801 series engine. Using real FW190 sounds in stereo from startup to shutdown in external view. I hope I have captured that snarling prop sound that is so distinctive in this warbird. Tested in FSX on the Classics Hangar FW190 (early version) but will probably work fine with other models. As usual back up your original sound file before pasting this into your aircraft folder. Enjoy! Elmo.
Posted Oct 16, 2015 18:10 by Chris Bartlett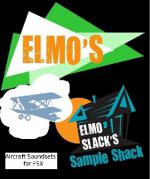 3.84Mb (326 downloads)
A couple of improved RPM sounds for Elmo's Wildcat P&W 1830 soundset. There were reports of some clicking in lower throttle settings so I have edited the offending WAV files. After downloading Simply drag and drop the four files contained in the zip file here into your aircraft sound folder and click 'overwrite' when asked. (Always make a backup of your original first)Now hopefully you'll get a smoother ride into the wide blue yonder. Enjoy, Elmo
Posted Oct 12, 2015 04:34 by Chris Bartlett
1.60Mb (165 downloads)
A small addition to update my earlier Argus A10 engine soundset. It occurred to me that if you use this with a ME BF108 Taifun you will need gear up & down sounds. Simply copy & paste the files here into your aircraft 'sound' folder. Click 'replace' when asked regarding the config file. The sample sounds will just be additions to your sounds. The config file is a full replacement. Elmo
Posted Oct 10, 2015 15:27 by Chris Bartlett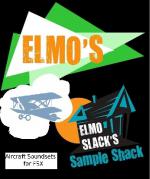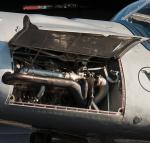 12.40Mb (505 downloads)
Soundset for Fieseler Storch Argus As 10 air-cooled inverted V8 engine, 180 kW (240 hp). The Argus As 10 is a German-designed and built, air-cooled 90 degree cylinder bank angle inverted V8 "low power" inline aircraft engine, used mainly in training aircraft such as the Arado Ar 66 and Focke-Wulf Fw 56 Stosser and other small short range reconnaissance and communications aircraft like the Fieseler Fi 156 Storch during and shortly after WWII. It was first built in 1928. This Sound file created by Elmoslack Samplwshack. See update above!
Posted Oct 8, 2015 16:24 by Chris Bartlett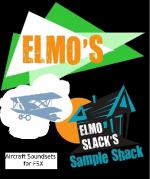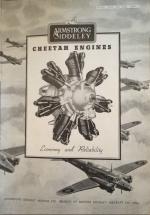 43.41Mb (371 downloads)
My latest creation. A full soundset (Independent Twin Engines)Bristol Siddeley Cheetah 1X 350 hp engines for any model of Avro Anson Mk1 or Airspeed Oxford. I hope I've captured the distinctive sound of these underpowered workhorses. Tested on Aircraft Factory's Avro Anson Mk 1. Fun to fly (especially 140 turns of the landing gear up/down mechanism. You have been warned! All sounds sourced from real HS Cheetahs where possible. Enjoy flying!
Posted Oct 6, 2015 23:04 by Chris Bartlett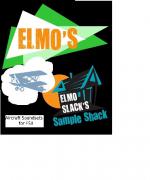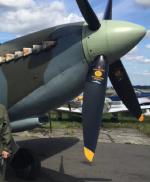 21.58Mb (1045 downloads)
Here's my soundset for the powerful Merlin 66 for all FSX models of Spitfire Mk 1X. Genuine Spit 9 external sounds from startup to shutdown. Engine pops and backfire effect on RPM1. Powerful sounds tested fully on the Realair Spit 9. Enjoy!
Posted Oct 6, 2015 22:33 by Chris Bartlett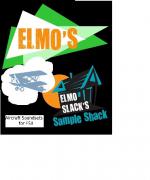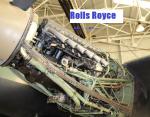 31.65Mb (611 downloads)
My new soundset for any FSX model of the DeHavilland Mosquito. Independent twin Merlin sounds for complete control. Real Mossie sounds wherever possible. I think I've captured the distinctive 'Hum' in the cockpit and the power. Enjoy
Posted Oct 6, 2015 22:19 by Chris Bartlett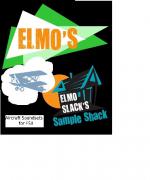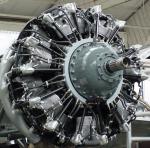 19.11Mb (636 downloads)
My Pratt & Whitney R-1830 Twin Wasp engine soundset for Grumman Wildcat. (It's not HD but it sure is 100% authentic.) All engine sounds from recordings of a real Wildcat. Chugs nicely! Enjoy. See Update above!
Posted Oct 6, 2015 22:05 by Chris Bartlett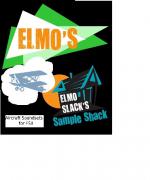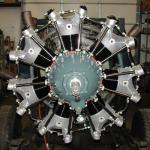 34.94Mb (441 downloads)
Soundset for aircraft which use the Jacobs R755 engine (Single engine aircraft such as Waco, Agcat, Stearman and Beech staggerwing. There are 2 versions - one for open cockpit and the other for enclosed. Just a simple wind-sound edit. Enjoy!
Posted Oct 6, 2015 21:53 by Chris Bartlett