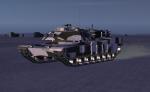 5.59Mb (316 downloads)
Textures for U.S. ARMY M1A1 Abrams Tank. Requires Bruce Fitzgerald's Abrams Tank.
Posted Jul 22, 2013 10:46 by Dave Austin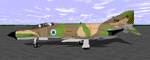 0.07Mb (615 downloads)
FS98/CFS/FS2000 Israeli Air Force McDonnell Douglas F-4E Phantom II version 2.0 Original F-4E by Michael Gurezka Repaint moving parts and landing lights by: Jason R. DeCesare. McDonnell Douglas F-4E Phantom II of the Israeli Air Force's 69 Squadron. 67K
Posted Jun 23, 2008 14:36 by archive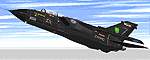 0.21Mb (659 downloads)
PANAVIA Tornado GR.1 of TriNational Tornado Training Establishment (TTTE) for FS98/ FS2000, with moving parts (v1.0) Tornado GR.1, the Interdictor Strike (IDS) version of Tornado, optimised for low level strike and attack in all weathers, day or night. Model with transparent canopy and moving parts. FS98 model by Massimo Taccoli © December 1999 New FDE file By Sam Chin. Repaint in TTTE markings by Bernard Mills. 218K
Posted Jun 23, 2008 14:36 by archive

0.17Mb (400 downloads)
FS98/FS2000 Luftwaffe Tornado ECR This aircraft was sent as part of NATO to the former Yugoslavia as part of the German contingent. It was the first time the Germans had taken part in any military operation since 1945. This model features full moving parts, transparent canopy. Size 176kb Model by Massimo Taccoli Textures by Robert A Fett.
Posted Jun 23, 2008 14:36 by archive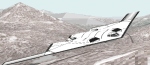 0.14Mb (1387 downloads)
Northrop B-2 Spirit -- For FS98/2000. Repainted version of Capt Slug's B2 - in snow white. Note: No moving parts. Repainter: Jonathan Young Author: Captain Slug. 142K
Posted Jun 23, 2008 14:36 by archive

1.21Mb (1425 downloads)
FS 2000 only - LOCKHEED SR-71A "Blackbird" Specially designed for FS2000 By Graham "DOTCOM" Waterfield of PHOENIX features full moving parts, 3d interior, GLASS Canopy, BMP Textures for accurate shading and color and over 2400 parts... also EXCITING Flight model that will perform like a HABU !! Created by PHOENIX SIMULATION SOFTWARE (freeware). Sound included - recommended panel here. 1.2MB. Read review here
Posted Jun 23, 2008 14:36 by archive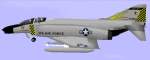 0.16Mb (609 downloads)
FS98/FS2000/CFS McD.D F4C Phantom II Michigan ANG "We Bad" Original Afx by Michael Gurezka remodelled by Colin Norwood- Incorporating Moving parts,afterburner, wing tanks, gun pod, 3d pilots and glass canopy. 161K
Posted Jun 23, 2008 14:36 by archive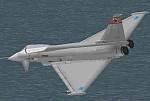 0.07Mb (1071 downloads)
FS98/FS2000 RAF Typhoon F.4 Based with no.5 sqn. 2008. Transparent canopy. Nice Flyer. Model By Guiseppe Chiacchietta Repaint By Robert A Fett. 72K
Posted Jun 23, 2008 14:36 by archive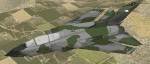 0.13Mb (491 downloads)
RAF Tornado GR1 Grey-Green Cammoflage. Full moving parts. Transparent canopy. For CFS, FS98, FS2000 Model by Massimo Taccoli Textures By Robert A Fett. 138K
Posted Jun 23, 2008 14:36 by archive
0.15Mb (508 downloads)
'RAF Tornado F3 (11sqn)'. For FS98, FS2000 or CFS Modelled with AF99 by Massimo Taccoli Textures By Robert A Fett Transparent canopy, moving parts Tornado F3 of 11 squadron based at RAF Leeming in Yorkshire, UK. 161K
Posted Jun 23, 2008 14:36 by archive