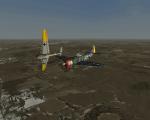 6.32Mb (680 downloads)
The Package includes the Me 323 By Dancat. With work by Slip Stream and Jaycee. This package is dedicated to Dancat (Jon) Thanks for all your wonderful work. You will fly the Me 323, Fw 190, P-47, P-38 in this package. All items needed are included. There are 6 missions 1944 and 1945 Eras..
Posted Jan 6, 2013 18:20 by HouseHobbit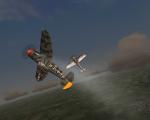 3.72Mb (373 downloads)
This mission package includes Missions for all Era's of ETO 1.40.. Two aircraft downloads are required. Links included in the read me file.. (please report any broken links to webmaster@simviation.com) Your missions will vary from bomber/strike to intercept.. Including a historical mission, an attack on the Gestapo HQ in Paris. French, Italian, German, British and American missions are included. I hope all will enjoy this mission package.
Posted Jan 6, 2013 18:16 by HouseHobbit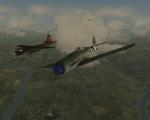 2.09Mb (327 downloads)
ETO 1.40 BOE 1944.. The area around Rouen France has gotten busy.. You will fly a B-26, Fw-190, P-47 and Me 110 night-fighters. Defend or attack Rouen railyard. **Included the effects lines, for those that have modified effects files in ETO 1.40 In the effects Credit read me. A TOW mission with O1 Driver's Tow effects package included.. Thanks to O1 Driver and the ETO Team for this TOW set up..
Posted Jan 6, 2013 18:10 by HouseHobbit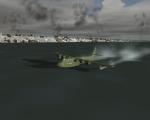 5.49Mb (402 downloads)
ETO BOA Bv 222 Mission set HH 090 V2. You receive the Bv 222 Beta with this set by Crossram. Anti-shipping and Eastern front Stalingrad missions. *Edited this set to replace the I-16 with a ETO 1.40, I-16 Type 28 aircraft. Thanks to Major Magee for his expert help with this aircraft. **New effects added by airfighter55 This mission set is dedicated to Ted Miller(Crossram)
Posted Jan 6, 2013 18:06 by HouseHobbit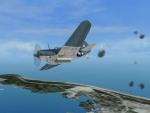 0.01Mb (366 downloads)
This is a mission pack of 2 historical missions to fly the Helldiver in Rising Sun.
Posted Dec 30, 2012 09:43 by Led Zeppelin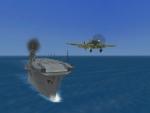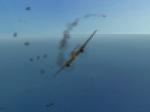 0.06Mb (591 downloads)
- Operation Pedestal - Mission pack of 21 missions for MAW. 109 missions will be released separately when the new Friedrich will be available.
Posted Dec 29, 2012 06:07 by Led Zeppelin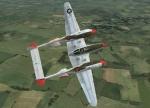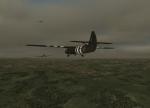 0.19Mb (957 downloads)
This mission pack of 46 missions highlights operations around Operation Dragoon: the allied preparation before D-Day, the invasion itself and the ensuing battle. Player will fly various mission types (fighter sweep, strike, air-sea rescue, MedEvac, recon, artillery spotting...) and various aircrafts (Mustang, Seafire, 109, B-24, Ju52, Horsa glider, Catalina, C-47...).
Posted Nov 26, 2012 17:20 by Led Zeppelin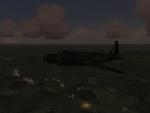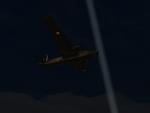 0.02Mb (387 downloads)
This mission pack (3 missions) is based on historical events and real missions. It focus on the Bomber Command engagement in support of the battle on the continent and the very early stage of the bombardment campaign of Germany.
Posted Jul 31, 2012 14:53 by Led Zeppelin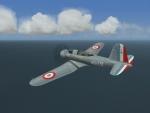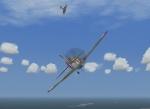 0.07Mb (577 downloads)
For ETO. This is a mission pack of 21 historical missions based of real events that occurred in May and June 1940. Player aircraft: Vought V-156-F, Bf109, D520, CR42, MS406, He111, Br693
Posted Jul 27, 2012 14:43 by Led Zeppelin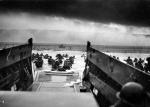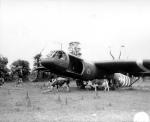 6.47Mb (673 downloads)
06-06-1944, 68 years ago! 7 missions for ETO V1.40 or higher. In this mission pack are included two Bostons specially modified to lay a screen of smoke ahead of invasion fleets. Two squadrons were in charge of this mission: 88 and 342 (free French) squadrons.
Posted Jun 6, 2012 15:46 by Led Zeppelin