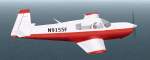 0.16Mb (1671 downloads)
FS2000 Mooney. File size 168506. R Clarke
Posted Aug 24, 2009 06:46 by archive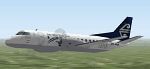 0.44Mb (1069 downloads)
FS2000 Air New Zealand Link Saab 340B Includes 12pt rounded fuselage and engines, moving parts such as propellers, gear, gear doors and spoilers. Also features high resolution textures with enhanced wing textures and new night lighting effects (landing lights splash, wing tip position lights and taillogo light). Original aircraft by Marty Baclawski and Tony Bolton, 80% rework by Pascal Linder. Nightlighting modifications, moving parts and repaint by Peter Lohr. 447K
Posted Aug 24, 2009 06:46 by archive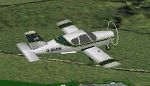 0.60Mb (562 downloads)
Aerospatiale Socata TB10 Model and Panel for FS2000 Copyright David Newby Associates (DNA) 2000 Based on TB21 aircraft model by Remi Moreau and subsequently modified by D Mossmo, then myself. Requires DNA Narco Gauges for Flight Simulator 2000(here), Paint scheme and photorealistic panel based on DNA's own TB10 (G-BKBN). 614K
Posted Aug 24, 2009 06:46 by archive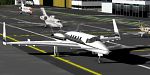 0.67Mb (1211 downloads)
FS2000 Raytheon/Beechcraft Starship. Completely new origfinal design of this distinct turboprop. All features expected with a high quality FS2K plane - full 3d textures, round body & engines, transparent windows & full moving parts .By: OMC'99. 685K
Posted Aug 24, 2009 06:46 by archive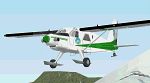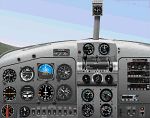 2.11Mb (799 downloads)
Montana Air Turbo Beaver. Aircraft by Fred Banting Repaint by Fred Choate The panel bitmap is the work of Yannick Lavigne. The package includes 3 aircraft (float, wheel, and wheel/ski). There is a panel included that has been modified for FS2000 only, and includes Fred Bantings selectable yoke from his new Beaver collection. The aircraft textures will work for both FS98 and FS2000.
Posted Aug 24, 2009 06:46 by archive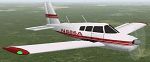 0.57Mb (523 downloads)
FS2000 Piper Arrow II. FSDS aircraft with full moving parts. Includes a custom night-lit panel. Pro Edition not required. By Chuck Dome. 586K
Posted Aug 24, 2009 06:46 by archive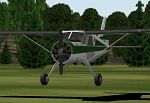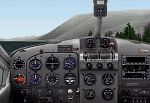 6.88Mb (1422 downloads)
DHC-2 Beaver 3 pack, version 7 for FS2000. Contains Float, Wheel, and Wheel-Ski models with panels and sounds. By Fred Banting with graphics by Yannick Lavigne. The de Havilland Canada DHC-2 Beaver is one of the most successful and long-lived designs in aviation history. Designed to be the ultimate bush plane, 1631 of these rugged STOL utility aircraft were built between 1948 and 1967. An aircraft which, in over 50 years of service, has yet to be replaced. 7MB.
Posted Aug 24, 2009 06:46 by archive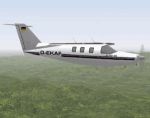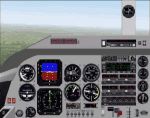 2.09Mb (598 downloads)
FS2000 Extra 400 Release 3 New version with revised flight model and panel. AFX: Jerry Arzdorf FDE, Paint and Panel: Michael Verlin. 2.1MB
Posted Aug 24, 2009 06:46 by archive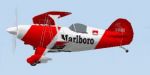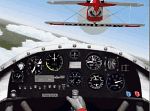 0.39Mb (800 downloads)
FS2000 Pitts S-2A Special Pitts S-2A is a fore-father of Pitts S-2S. It has Lycoming AEIO-360 engine which gives it 200/260 horse powers. S-2A was used for example by world famous Marlboro Aerobatic Team. This plane depicts the G-BGSE and it was flown by aerobatic professional Nigel Lamb. Includes instrument panel based on real pictures, full moving parts and virtual cockpit with transparent floorwindow. By Mikko Maliniemi. 395K
Posted Aug 24, 2009 06:46 by archive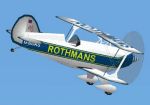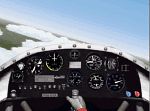 0.38Mb (758 downloads)
FS2000 "Rothmans" Pitts S-2A Pitts S-2A is a fore-father of Pitts S-2S. It has Lycoming AEIO-360 engine which gives it 200/260 horse powers. S-2A also has open cockpit. S-2A was used for example by world famous Rothmans Aerobatic team. This plane depicts the Rothmans #1 and it's registered as G-BDKS. Includes instrument panel, full moving parts and virtual cockpit with transparent floorwindow. Plane by Mikko Maliniemi. Paintjob by Zak Larue-Buckley and Rich Blood. 387K
Posted Aug 24, 2009 06:46 by archive