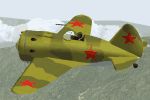 3.12Mb (324 downloads)
FS2000 Polikarpov I-16 Russian fighter first flown in 1933. It was the world's first high-performance cantilever monoplane with retractable gear. A very able and rugged machine. 6555 were built. Features moving parts and an imaginary basic panel. By Tom Schaad. 3.2MB
Posted Jun 23, 2008 14:34 by archive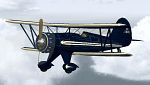 0.75Mb (508 downloads)
FS2000 Waco YMF-5 (1935) All original aircraft by Clay Wheeler, Florida, based on R/C model drawings and artist's rendering of a navy blue 1935 Waco YMF-5 and the drawings of Paul Matt in his Scale Airplane Drawings - Volume II.
Posted Jun 23, 2008 14:34 by archive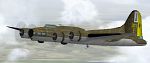 0.82Mb (672 downloads)
B-17f Flying Fortress of the USAAC 8th Air Force capture by the Luftwaffe and given to KG200 for testing and covert use. Textures reworked by Mike 'JG26_Bandit' Colclough. Original design of this aircraft was by John Cooper.
Posted Jun 23, 2008 14:34 by archive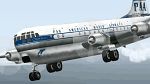 0.52Mb (681 downloads)
Pan American World Airways Boeing 377 Stratocruiser for FS2000. A 12 sided fuselage, moving parts, and that extra care for a real nice visual model,available now for use with FS2K. A joint effort by Dave McQueen and Rui Cristina. 544K
Posted Jun 23, 2008 14:34 by archive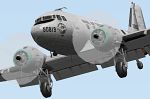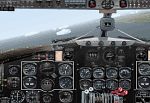 11.06Mb (1206 downloads)
The most authentic DC-3. New photo-real dual panel, quadrant, gauges, overhead and cockpit views. Unique gauge lights and cockpit spot- lights. New radios and auto pilot located on overheads, featuring real starting system. Sound pack, start-up and shutdown, recorded from actual DC-3. Real DC-3 flight dynamics. Max moving parts, unsynchronized retraction, see-thru windows/cockpit. Illustrated manual. By Bill Rambow, Roy Chaffin, and Jan Visser 2 Part Download Part 1 Aircraft 11.3MB Part 2 Gauges & Manual 11.3MB
Posted Jun 23, 2008 14:34 by archive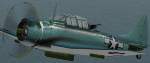 0.22Mb (594 downloads)
USMC SBD Dauntless "Slow But Deadly". Includes 3D cockpit and cowling, moving parts, spoiler-operatedarrestor hook and more. Smooth, gentle handling, and bombing accuracy that defies description. Fully animated including CFS-style rotating prop, split dive/landing flaps, and working arrestor hook. Tax-deductible donations accepted for: The Young Marines of the Big Bend.
Posted Jun 23, 2008 14:34 by archive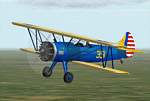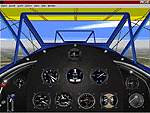 0.92Mb (608 downloads)
Stearman PT-13 Kaydet - FS2000 only. The PT-13 was the primary trainer used during the late 1930s and WW II. Of 10,346 Kaydets produced for the U.S. and its Allies, 2,141 were PT-13s. Features moving parts, detailed engine and a realistic panel courtesy of J.L. Stubbs. Aircraft by David Eckert
Posted Jun 23, 2008 14:34 by archive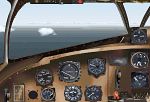 0.44Mb (311 downloads)
Blenhiem RCAF. The long nose Blenhiem IV first flew on 24 september 1937 It was a 3 seat med bomber that was valnerible to attack many was shot down by the Germans in the Battle of Dunkurk. So it was rolled over to the nite fighter/bomber roll a proved itself worthy it. Made BY D.KAHLSTROM. 449K
Posted Jun 23, 2008 14:34 by archive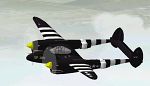 2.74Mb (935 downloads)
FS2000. XP-38N: Lockheed P-38N Prototype. A fictitious variant of the famous P-38 Lightning. Version 2.0 updates the dynamics and visuals for FS2000 and includes several enhancements. Complete package, including moving parts, panel, sounds, etc. By David C. Copley. 2.8MB
Posted Jun 23, 2008 14:34 by archive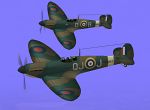 0.64Mb (580 downloads)
FS2000 Spitfire package containing:1) Spitfire MkI (registration QJ-J) in the livery of Wing Commander Robert Stanford-Tuck of 92 Squadron. 2) Spitfire MkIIA (registration D-B) in the livery of Wing Commander Douglas Bader in the Tangmere Wing. These two WWII fighter aircraft feature highly detailed photo realistic textures in authentic colours. Realistic model with moving gear, rotating wheels, transparent and moving canopy, fully detailed cockpit with pilot, textured propeller, moving ruder and flaps. Both aircraft are installed in one folder. Textures by Arnoud ten Haaft. Model file modified by Arnoud ten Haaft, copyright Alain L'Homme. 655K
Posted Jun 23, 2008 14:34 by archive