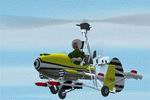 2.83Mb (6100 downloads)
FS2002 Pro, Wallis autogyro 'Little Nellie' This is the gyro used in the James Bond film 'You Only Live Twice' Completely new model made in Gmax with all the features you would expect including working smoke dischargers. Also features an unarmed civilian version. 2.9MB
Posted Aug 24, 2009 06:45 by archive

0.71Mb (2954 downloads)
A freeware release from Flight One. Flight One View allows you to move around the cabin/cockpit of your aircraft with simple scrolls of your mouse! you may also be able to zoom in by scrolling up or down on your mouse in spot view.
Posted Mar 29, 2009 14:49 by Kyle douglas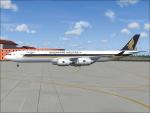 3.87Mb (4782 downloads)
This is a file for FS2004/2002 AI traffic. Ai traffic on Singapore airline.TTools included. Ai aircraft full runway lights.
Posted Oct 7, 2008 03:50 by Muhd syafiq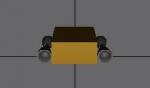 3.19Mb (2439 downloads)
This a supersonic flying box, it is unbelievably fast. And its so small you don't see it when you select it as aircraft. But when you go flying you will see it.
Posted Aug 21, 2008 04:45 by Ruben Hamans
1.32Mb (262 downloads)
Real_Pilot 4 Heh guys! This is another Real_Pilot Adventure which contains a long-haul flight in a boeing 767 of Royal Brunei Airlines. This file also contains AI Traffic for Royal Brunei on the following date:25/7/02. For this you will need the Royal Brunei 767 which can be found in the FS2002 cival jets page, and if you want but its not necessary you can get the AI traffic file from Simviation.com as well. Real world weather included as usual. 1.3MB
Posted Jun 23, 2008 14:32 by archive
0.57Mb (361 downloads)
Real Pilot 3: fly the new aircraft from the Boeing ramp in Seattle (KPAE) to one of our new airline bases which will be opening soon in Los Angeles (KLAX). 589K
Posted Jun 23, 2008 14:32 by archive
0.53Mb (775 downloads)
Real_Pilot Adventure #2 Description= In this flight, you will fly from GALIO INT to CARRASCO INT in real world weather in my favourite aircraft, "The boeing 737-400". Allan Macmillan 540K
Posted Jun 23, 2008 14:32 by archive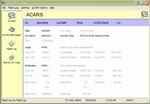 (1731 downloads)
Shareware: FS Flight Tracker JordSoft FS Flight Tracker is an FS 2000/2002 Add-On that allows you to automatically record and log flight time and fuel information for your active FS flight. Flight information may be automatically logged or manually logged to the FS Flight Tracker Log Book Ideal for VA reporting or logging accurate information such as OUT, OFF, ON and IN times. FSUIPC required (if you don't already have it) & used with the permission of Peter Dawson. 6.3mb Update: The file above is updated but for those who down,oaded the file before July 22nd, 2002, here is the update.
Posted Jun 23, 2008 14:32 by archive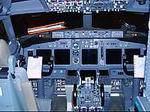 1.35Mb (1063 downloads)
Updated - FS2002 ONLY! "REAL_PILOT" : ADVENTURE THIS IS MY NEW FLIGHT ADVENTURE FOR FS2002 ONLY. FLY YOUR B737 AND PASSENGERS FROM LONDON LUTON AIRPORT TO ZURICH IN SWITZERLAND, AFTER THAT SUCCEFUL FLIGHT FLY FROM KAOHSIUNG INT IN TAIWAN TO HONG KONG INT. HAVE A FUN FLIGHT ON BOTH, +++ I WOULD STILL WELCOME YOUR THOUGHTS FEELING ABOUT MY AVENTURES!! THANKS! Allan Macmillan 1.3MB
Posted Jun 23, 2008 14:32 by archive

0.81Mb (1655 downloads)
Jetpack Man! is my second "aircraft" made in FSDS. It comes complete with sounds, model (duh!), and a panel. It is really easy to control, fun to fly, and is great for checking out new mesh sceneries. It has a top speed of 130 knots (by dropping from 30,000 feet) but normally cruises around 80 to 120 knots. It has a very long range, too. Joe Coyle. 829K
Posted Jun 23, 2008 14:32 by archive