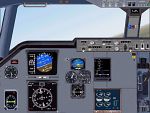 0.78Mb (152 downloads)
FS2000 Panel for the Fokker 70. This aircraft is build in the Netherlands late in the 70's. This panel includes GPS, intergrated compass, Radio Stuck and throttle quandrant. by: Frank Elfert. 997K
Posted Jun 23, 2008 14:36 by archive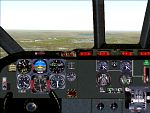 0.85Mb (224 downloads)
FS2000 Panel for the Fokker 27. This aircraft is build in the Netherlands in the 60's. This panel includes GPS, compass, Radio Stuck and intergrated throttle quandrant. by: Frank Elfert. 874K
Posted Jun 23, 2008 14:36 by archive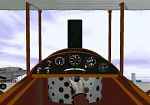 0.46Mb (194 downloads)
Pietenpol Panel by Gnome. Created specifically for the lovely Pietenpol Aircamper available from this website. A lovely top quality model designed by the prolific and talented Bill Lyons. This panel offers a slightly better view than the original despite the radiator at eyeball level. Kevin Bryan. 467K
Posted Jun 23, 2008 14:36 by archive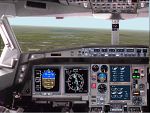 (513 downloads)
FS2000 Panel : A320/330/340/3xx panel. All the Airbus panels are similar. So my panel is compatible with those 4 aircraft. In this version I have changed many things. A few bugs, and a more realistic look. Now it also includes intergrated Compass and a optional Radio Stack. by: Frank Elfert. 610K
Posted Jun 23, 2008 14:36 by archive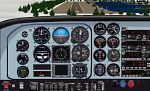 0.99Mb (674 downloads)
Pilatus PC-6 Turbo Porter Panel Version 2.0 Use mostly default gauges. New version features an all new bitmap and a better gauges configuration. Real pictures were used. Dont requires previous version. By Mathieu Tremblay / Magic Design. 1MB.
Posted Jun 23, 2008 14:36 by archive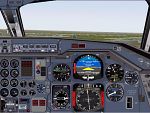 1.12Mb (83 downloads)
FS2000 High realistic panel for the DC 9, Co-pilot view. by: Frank Elfert. 1.2MB
Posted Jun 23, 2008 14:36 by archive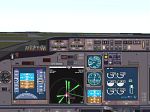 (405 downloads)
FS2000 Panel for the Airbus A319/320. This panel includes intergrated GPS. by: Frank Elfert. 1.5MB
Posted Jun 23, 2008 14:36 by archive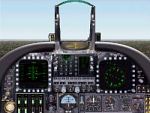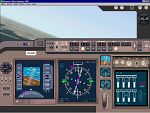 10.04Mb (403 downloads)
FS2000 PANEL- DreamFleet 2000 Cessna 172P With little doubt this is the most realistic Cessna 172P instrument panel and aircraft interior ever created, and perhaps the most realistic instrument panel of any kind yet seen! Produced from high resolution digital photos, the panel features full IFR instrumentation, including FS2000 GPS. There is a complete lower pedestal panel, and improved "large view" virtual panel, with aircraft cowling visible. Accurate night lighting is provided, with red flood light, and white post lights. All aircraft interior views are also included, and these views feature opening and closing left and right doors with sound. New sounds include gyro spin up / down sounds, and sounds for the parking brake and fuel selector. All the quality and realism you have come to expect from DreamFleet 2000 is here for you to enjoy. This panel is intended for use with the FSD Cessna 172P aircraft, which is available separately. Panel by DreamFleet 2000. 10.3MB This panel is included in the 172 Package in Props page 69. No need to download if you have this.
Posted Jun 23, 2008 14:36 by archive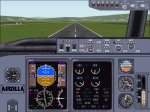 (43 downloads)
FS2000 Airzilla XX panel that uses only default standard gauges. Suitable for any Airzilla.By: Cecil Mancusso. 152K
Posted Jun 23, 2008 14:36 by archive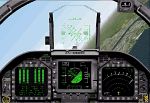 1.04Mb (447 downloads)
FS2000 panel - Boeing F/A-18E Hornet Fighter. An FS2000 panel for the Boeing F/A-18E Hornet fighter. Designed for 1024x768 resolution. Includes a 24 bit bitmap, working MFDs with 6 different displays, night lit analog instruments, red and green HUD displays. Uses the FS2000 GPS as well as standard radios and throttles. By Paul Schwerdtfeger. 1MB
Posted Jun 23, 2008 14:36 by archive