31.27Mb (7711 downloads)
This is an (Updated) version 2 of my previous FSX heavy engine sounds...I tweaked the cruise wind sound a little bit coz i thought the earlier one was a bit too intense..now its quiter and more realistic....in addition to other tweaks... decent is more professional and a more stable and calm atmosphere This is a full pak so just download this and replace ...(sound CFG was modified) I also added some replacements for smoking and seatbelt so now instead of ding dong u will hear some cabin announcments......U can use this sound set on any power growling engines 737-757-767-777-A310-A319-A320-A330-A340-Md-11.. Please enjoy and send me a comment...it helps me make them better when I get feedback...Thanks...
Posted Nov 16, 2009 03:22 by Ali Zied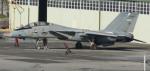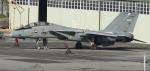 3.91Mb (4639 downloads)
F14 Sounds. By Ferry Sab.
Posted Nov 8, 2009 03:43 by FERRY SAB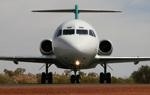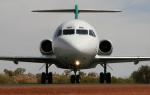 14.89Mb (5406 downloads)
Fokker 100 Sounds. By Ferry Sab.
Posted Nov 8, 2009 03:31 by FERRY SAB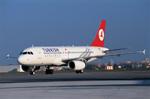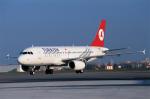 14.77Mb (12085 downloads)
Airbus A320 Sounds. By Ferry Sab.
Posted Nov 8, 2009 03:16 by FERRY SAB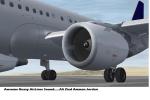 26.98Mb (18280 downloads)
Ladies and Gentlmen....I present you with an awsome Sound for FSX Heavy Airliners....This sound has taken almost a year to develop. I believe that it has achieved its purpose. You can now enjoy awsome engine power from both cockpit and outside view for (power growling engines) in a very comfortable way.. It successfully captures those critical moments of sound (Both inside and outside-engine view) - after (rotate) when the engines are working to gurantee climb - Engine drone shifting from Max power to idle - Cruise - Approach - Taxi - Start up is Real This can be used with all types of Airbus (from A310-A320-330 -340) The boeings 777 767 757 737 - L10-11 - MD-11 - DC-10 . Enjoy and please send me a comment. Once u use these sounds...u will never use anything else. Optimized for good speakers and surround sound if u have them. I did not creat the original sound files...I merely mixed and remixed sound files made by Master freeware designers...until i got them just right.
Posted Oct 22, 2009 03:35 by Ali Zied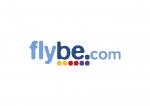 0.32Mb (6718 downloads)
Flybe 'Welcome aboard' announcement recorded on a Embraer 195 from Dyce to London Gatwick
Posted Aug 9, 2009 04:19 by Richie Turnbull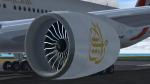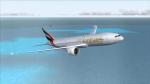 33.04Mb (11280 downloads)
This is probably the most realistic GE90 soundpack ever! This is an ultra-authentic soundpack created for the Boeing 777. I spent 8 months perfecting this one, and the result one authentic, high quality, true to reality soundpack! It comes with APU, Startup, Shutdown, Electronic and other sounds. The engines have the amazing spool-up sound of the real GE90, both inside and out. Works perfectly with any 777 fitted with GE Aviation engines! Be sure to see the 'Readme' File for more information. By Ismail Zayan.
Posted Aug 8, 2009 03:00 by Ismail Zayan

0.11Mb (3174 downloads)
This is the Boeing Autopilot Disconnect Sound upgrade for FSX, FS2004, and FS2002. The sound is realistic in realworld Boeing aircraft. This sound was originally from Microsoft Flight Simulator 98. FS98's BAAPDIS.wav file modified for FSX, FS2004 and FS2002 use by Victor Vu.
Posted Jul 1, 2009 20:12 by Victor Vu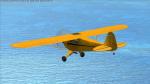 5.68Mb (3156 downloads)
This is my J-3 sound package which changes the sounds in external view. I recorded some new High-Quality sounds, the Other files are improved defaults. In my opinion it's very realistic, especially the idle sound. By Marko Mebus. J-3 sound.zip
Posted Jun 21, 2009 08:45 by Marko Mebus
1.10Mb (1356 downloads)
Realistic starter sounds for a vintage piston engine. Recorded from a AT-6 Texan. By Marko Mebus. starter_sound.zip, 1.1MB
Posted Jun 21, 2009 08:30 by Marko Mebus