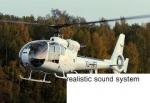 141.52Mb (2031 downloads)
This is a upgraded realistic sound pack is for any Gazelle. which is in Military helicopter 2 or chopper havoc . All sounds are recorded from Youtube and are HD wav sound files . The sounds are programmed by fs sound studio . If you want to use these sound files for other gazelles , fine but please edit them by youself . Installation : just replace the whole file to the aircraft folder and replace all the old one . This soundpack is done by me Jeremy Ng .
Posted Nov 16, 2011 11:30 by Jeremy Ng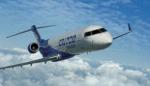 0.60Mb (4253 downloads)
From the person who made the TSS CRJ 200 sound upgrade, now brings you the CRJ 700 sound update, for the TSS soundpack. This is an excellent upgrade and it will improve your sim experience. For the TSS CRJ 700 sound pack ONLY.
Posted Oct 7, 2011 18:27 by Ev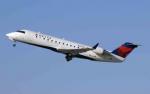 13.13Mb (2081 downloads)
A Sound Upgrade For the TSS-CRJ200 Sound Pack. Replaces Old sounds.
Posted Jul 18, 2011 12:43 by Ev Simkins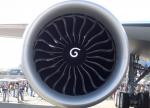 33.24Mb (14943 downloads)
Possibly the best free GE90 soundpack on the web. General Electric GE90 is a family of high-bypass turbofan aircraft engines built by GE Aviation for the Boeing 777. It has the realistic Mooing startup sound! I built this pack with real sounds along with a mix of others. By:Luke Hogan
Posted Jul 17, 2011 16:46 by Luke Hogan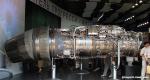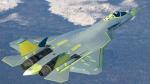 8.65Mb (1085 downloads)
Sounds extracted from the PAK FA's test flight videos. It's built off the 737's sound file structure and .cfg file. Built for Flight Simulator X.
Posted Jun 19, 2011 15:58 by TheDoctorHarms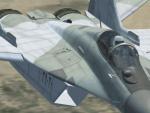 40.89Mb (4752 downloads)
These are the sounds from the Iris Mig-29 Fulcrum. I am uploading them separately for those who want them and don't already have them; but mostly so the files are not so big when I upload the updated aircraft. Can also be used with any military jet as a sound pack.
Posted Jun 11, 2011 23:40 by Bob Chicilo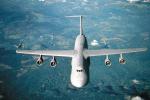 58.83Mb (4426 downloads)
This is the original old Mike Hambly C-5 sounds with whine modified for full thrust. Modified to make whine louder.
Posted May 18, 2011 03:28 by The Ozzman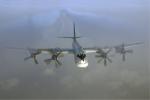 34.45Mb (3092 downloads)
This is a mix that I put together for the NK-12M turboprop engines in the Tupolev Tu-95, 114 and 142 aircraft. Many thanks go out to Mike Handley, who created the P-3 sounds that this is based on. I added the growl of the Counter rotating props by blending in the stock sounds of a freeware Tu-95. Compare this to any youtube video of a Bear and see how close it comes. Enjoy.
Posted Apr 29, 2011 19:01 by Kelly McKernan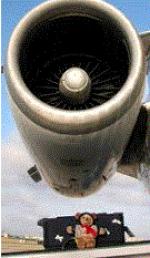 46.42Mb (2090 downloads)
This sound is intended for use on Eric Cantu's models only! They will not work properly on any other model (I will be making updates to make the sounds work on other models eventually). I am proud to present to you the most realistic and detailed MD-8X Pratt & Whitney JT8D-217 turbofan soundpack for FS2004, that was ever made! I have put ALOT of time and effort into this work, and it is perhaps my most detailed and realistic sounding soundset to date! It features all the usual features that come with my sounds, such as the realistic engine spool up, and other stuff... There are 3 versions included in this package: - (Default) Rear Passenger Cabin Perspective - Cockpit Perspective - Cockpit Perspective (for Lonny Payne's Flightdeck: MD-80 Panel only) There are instructions provided in the sound folder on how to switch the sound.cfgs to the version you want. I am sure that if you are a frequent MD-80 Flyer, or if you're a pilot or flight crew onboard an MD-80 aircraft that you'll pretty impressed by these sounds. But if you don't like these sounds, just simply delete the file and try another soundpack. But you should try this one first, it's absolutely worth it! I doubt anyone will be deleting these sounds after hearing them... ;)
Posted Apr 28, 2011 15:22 by Adam Murphy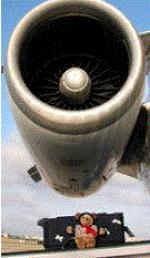 46.42Mb (1129 downloads)
This sound is intended for use on Eric Cantu's models only! They will not work properly on any other model (I will be making updates to make the sounds work on other models eventually). I am proud to present to you the most realistic and detailed MD-8X Pratt & Whitney JT8D-217 turbofan soundpack for FS2004, that was ever made! I have put ALOT of time and effort into this work, and it is perhaps my most detailed and realistic sounding soundset to date! It features all the usual features that come with my sounds, such as the realistic engine spool up, and other stuff... There are 3 versions included in this package: - (Default) Rear Passenger Cabin Perspective - Cockpit Perspective - Cockpit Perspective (for Lonny Payne's Flightdeck: MD-80 Panel only) There are instructions provided in the sound folder on how to switch the sound.cfgs to the version you want. I am sure that if you are a frequent MD-80 Flyer, or if you're a pilot or flight crew onboard an MD-80 aircraft that you'll pretty impressed by these sounds. But if you don't like these sounds, just simply delete the file and try another soundpack. But you should try this one first, it's absolutely worth it! I doubt anyone will be deleting these sounds after hearing them... ;)
Posted Apr 28, 2011 11:16 by Adam Murphy