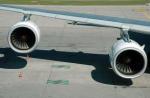 29.23Mb (12724 downloads)
Airbus A340 Real Sound Pack by Muhammad Ihsan Alfian.
Posted Aug 10, 2012 00:14 by Muhammad Ihsan Alfian
1.92Mb (1044 downloads)
A Boeing 717 Soundset with sounds from JT8D and V2500. even though these sounds are from different engines it still sounds like a BR715! For the A1-30 series ONLY. C1-30 series coming soon!
Posted Aug 1, 2012 18:20 by LM Aviation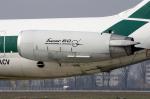 64.33Mb (4866 downloads)
Finally, there's a JT8D soundpack with sonecones! This is a must for any pilot of an aircraft powered by the JT8Ds. Enjoy!
Posted Jul 14, 2012 00:14 by Brandon G.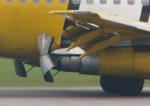 18.46Mb (2644 downloads)
This is a high-quality jet engine reverser sound for those soundpacks with sucky reverser sounds. These are high-quality sounds that I picked up from various other soundpacks and repacked them to make installation simple. :D
Posted Jul 11, 2012 20:35 by Brandon G.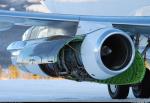 1.07Mb (1232 downloads)
These are secondary rumble replacement sounds that sound awesome when combined with my previous replacement soundpack. Just follow the same directions. :D
Posted Jul 11, 2012 20:22 by Brandon G.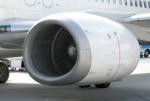 2.21Mb (3423 downloads)
This is a high-quality jet engine rumble sound for those soundpacks that have sucky rumble sounds. This sound effect was from some freeware high-quality soundpackage. **Works for any type of rumbling sound from the engines (I'd recommend airliners). Should work for reverse thrust too! :D**
Posted Jul 6, 2012 18:15 by Brandon G.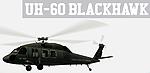 12.79Mb (2531 downloads)
FS2004/FSX Sikorsky UH-60 Black Hawk Sounds. Real UH60 Black Hawk sound designed for the Hovercontrol Jordan Moore model. Sounds by Manuel Jose Larrahondo Burgos / Contact Ground Developers team.
Posted May 24, 2012 12:50 by Manuel Jose Larrahondo Burgos | Contact Ground Developers team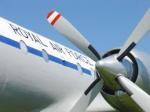 32.99Mb (2247 downloads)
This sound folder has been carefully compiled by Terry Hall using authentic archive sound recordings of the Bristol Britannia powered by four gas turbine Bristol Proteus engines. The folder is designed to be used in synchronisation with the FSX version of the Bristol Britannia originally designed by Jens B. Kristensen, and must not be used for any other purpose.
Posted Apr 6, 2012 03:44 by Terry Hall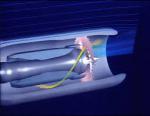 310.34Mb (13059 downloads)
Jet engine sounds megapack. Includes - Boeing 717, CF6, BR716, CFM, D30KU, GE90, JT8D, PW4000, RB211, RR Spey, RR Trent, V2500 and ai sounds.
Posted Apr 2, 2012 05:49 by archive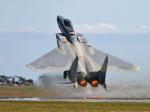 20.40Mb (9056 downloads)
This package is brought to you by an extreme aviation enthusiast. This is a mixture of both the sound pack provided for the F-18 on the FSX "Blue Angels" website and the IRIS F-16 sound package. Simply replace the sound folder of any aircraft with the one provided in this download and enjoy. Spent many hours to perfect this so atleast give it a shot.
Posted Mar 23, 2012 23:06 by Commander_Rylan