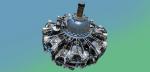 40.08Mb (3051 downloads)
Sound files for the Pratt & Whitney R-1830 (Double Wasp) turbo-supercharged compound radial engine. I compiled these sounds for use on the B-24 Liberator. But, they will work on any aircraft that uses the R-1830 radial engine.
Posted May 19, 2013 16:58 by Kelly McKernan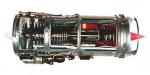 85.35Mb (7697 downloads)
SkyHigh Audio Simulations is proud to present its first release of Pratt & Whitney JT8D Madness X, a series of what are quite possibly the most realistic sounding freeware Pratt & Whitney JT8D sound packs available! This sound pack is specifically for Boeing 737-200 models with JT8D-9A, JT8D-15, or JT8D-17R turbofans. This sound add-on uses Flight Simulator X's 3D sound cone technology for an optimal exterior sound experience. There are also options for three interior sound environment POV's: Cockpit, Cabin Front, and Cabin Rear. This add-on should work perfect with the freeware FFX/SGA/Vistaliners or Tinmouse II models in FSX. They have not been tested on any other 737-200 add-ons such as the payware Captain Sim or Aerosim models so there are no guarantees that they will work 100% with these models. There will be other specific versions for the DC-9, 737, MD-80, etc. available soon! Please read the enclosed text files in the zip for more information. Thank-you! By: Adam Murphy and Jesse Casserly - Skyhigh Audio Simulations
Posted Nov 29, 2012 16:49 by Adam Murphy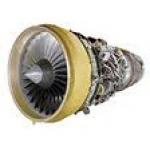 75.33Mb (5471 downloads)
The CF34 is used on a number of jet airliners, including the Bombardier CRJ series, the Embraer E-Jets, and the Chinese ARJ21 under development.
Posted Nov 24, 2012 22:34 by Jordan Morrow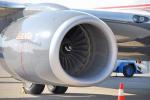 57.65Mb (17946 downloads)
CFM56-7b soundpack for the Boeing 737NG series aircraft- 737-600/700/800 and 900. By Kris Armstrong
Posted Sep 27, 2012 07:20 by uploader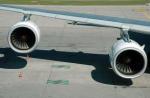 29.23Mb (13250 downloads)
Airbus A340 Real Sound Pack by Muhammad Ihsan Alfian.
Posted Aug 10, 2012 00:14 by Muhammad Ihsan Alfian
1.92Mb (1136 downloads)
A Boeing 717 Soundset with sounds from JT8D and V2500. even though these sounds are from different engines it still sounds like a BR715! For the A1-30 series ONLY. C1-30 series coming soon!
Posted Aug 1, 2012 18:20 by LM Aviation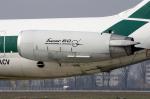 64.33Mb (5245 downloads)
Finally, there's a JT8D soundpack with sonecones! This is a must for any pilot of an aircraft powered by the JT8Ds. Enjoy!
Posted Jul 14, 2012 00:14 by Brandon G.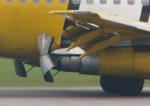 18.46Mb (2773 downloads)
This is a high-quality jet engine reverser sound for those soundpacks with sucky reverser sounds. These are high-quality sounds that I picked up from various other soundpacks and repacked them to make installation simple. :D
Posted Jul 11, 2012 20:35 by Brandon G.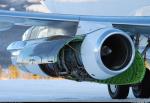 1.07Mb (1321 downloads)
These are secondary rumble replacement sounds that sound awesome when combined with my previous replacement soundpack. Just follow the same directions. :D
Posted Jul 11, 2012 20:22 by Brandon G.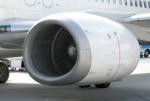 2.21Mb (3569 downloads)
This is a high-quality jet engine rumble sound for those soundpacks that have sucky rumble sounds. This sound effect was from some freeware high-quality soundpackage. **Works for any type of rumbling sound from the engines (I'd recommend airliners). Should work for reverse thrust too! :D**
Posted Jul 6, 2012 18:15 by Brandon G.