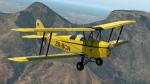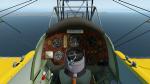 29.55Mb (81 downloads)
de Havilland DH82A - Tiger Moth II for X-Plane 11 Aeroworx proudly presents the de Havilland DH82A Tiger Moth II The de Havilland DH.82 Tiger Moth is a 1930s British biplane designed by Geoffrey de Havilland and built by the de Havilland Aircraft Company. In late 1934 50 Tiger Moths of a more refined design, sometimes referred to as the Tiger Moth II, were produced; these aircraft saw the adoption of the de Havilland Gipsy Major engine, capable of generating 130 HP, and the use of plywood decking on the rear fuselage in place of traditional fabric covering the stringers. Throughout the period 1934–1936 production activity was centred upon meeting the demand for military trainers. Civil examples were also being produced at this time. By 1944, 8,868 of these aircraft were produced. AEROWORX - Johan van Wyk & Fred Stegmann with consent from Ant's Airplanes to use his freeware airplane's textures.
Posted Jan 12, 2020 10:41 by uploader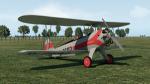 6.36Mb (268 downloads)
X-Plane 11 Focke-Wulf FW 44C Stieglitz 1.0. The Focke-Wulf Fw 44 is a 1930s German two-seat biplane known as the Stieglitz ("Goldfinch"). It was produced by the Focke-Wulf company as a pilot training and sport flying aircraft. It was also eventually built under license in several other countries. The Fw 44C was the main production version with minor equipment changes, and was powered by a seven-cylinder Siemens-Halske Sh 14a radial piston engine. Credit goes to Beber for the use of his pilot. By Philippe Gastebois.
Posted Sep 2, 2019 02:29 by xplover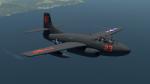 6.90Mb (197 downloads)
X-Plane 11.30+ Douglas F3D-2 Skynight 1.0. The Douglas F3D Skynight is an American twin-engined, mid-wing jet fighter aircraft manufactured by the Douglas Aircraft Comany in El Segundo, California. The F3D was designed as a carrier-based all-weather night fighter and saw service with the United States Navy and United States Marine Corps. The aircraft presented here is an aircraft of the Marine VMF(N)-513 squadron VMF(N)-513 Flying Nightmares. Credit goes to Beber for the use of his pilots. By Philippe Gastebois.
Posted Feb 12, 2019 01:14 by xplover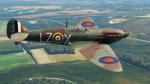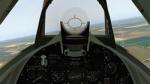 78.50Mb (509 downloads)
X-Plane 11.30 Supermarine Spitfire MK 1A 1.1. I'm currently working on this Spitfire MK 1, but it's a huge job and I'm not sure I have the courage to finish it by myself. If somebody would like to help me with the animations, I would be really interested and grateful. If you feel you can't help with the animations, I would still very much like to hear from you, as I would like to know your opinion on the appearance of the aircraft and also the flight dynamics. Please use the comments section below. Thank you. By Stephane Toledo.
Posted Feb 4, 2019 09:32 by xplover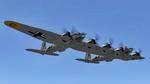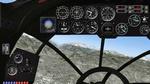 24.29Mb (1376 downloads)
This is a Major Modification of Jacques Brault's He 111 H-6 to represent one of the few He 111 "Zwilling" (twins). It is published with Jacques Permission, and modified by Thibaud Duhamel (aka Tibozeboss) Sound files are from Dataroots. Any modification of this plane should be asked to Jacques Brault. To reenact the primary mission of this beast, download the Me 321 B-1 of Razorback_pilot, available here: http://forums.x-plane.org/index.php?automodule=downloads&showfile=16384 Then load it in the sim. Under "other aircraft" tab in x-plane, replace the glider tug plane (default is L5) by He 111Z. Then, under situations tab, choose glider tow. Sit back and enjoy!
Posted Jun 5, 2014 01:51 by xplaner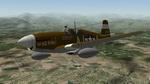 5.82Mb (1381 downloads)
X-Plane 9.70 North American P-51B Mustang. An earlier P-51B for 8.64 that has been completely revised and tweaked for version 9.70. For better handling of this plane it is strongly recommend that you read the POH that is supplied with the plane. WW2 fighters with their powerful engines and monster propellers were not easy beasts to tame. Take the time to learn to fly this plane properly. It will prove rewarding. The use of pedals for braking and for ground handling will make it easier. Original sounds by Dataroots, Cockpit Histopack by Ho-hun. The pilot figure was originally created by Scooter. By Jacques Brault.
Posted Jun 2, 2014 04:47 by xplaner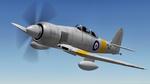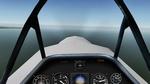 2.71Mb (911 downloads)
X-Plane 9.70+ Hawker Sea Fury T 20 1.0. The Hawker Sea Fury was a British fighter aircraft designed and manufactured by Hawker. It was the last propeller-driven fighter to serve with the Royal Navy, and also one of the fastest production single piston-engined aircraft ever built. Developed during the Second World War, the Sea Fury entered service two years after the war ended. Original plane by Jacques Brault, sounds (unchanged) by dataroots, published with Jacques Braults permission. Pilot from pilot collection by Beber. By Thibaud Duhamel.
Posted Jun 2, 2014 04:40 by xplaner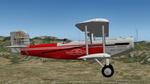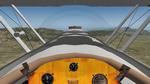 5.39Mb (822 downloads)
XPlane 10.20+ Douglas M-2 Mailplane. The Douglas M2 was a mail plane designed according to specifications of US Post Office. Western Air Express was awarded the Contract Air Mail 4 to operate between Salt Lake City and Los Angeles with a stop at Las Vegas. There was two forward compartments and hatches to carry 1000 lb of mail. Operations began on 17 April 1926. The plane could also carry two passengers on the same route. Credit goes to Bernard Augras for using his pilot. By Philippe Gastebois.
Posted May 28, 2014 05:00 by xplaner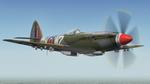 6.55Mb (1533 downloads)
The Spitfire F24 is the final version of the family. It carries more fuel (186imp gal) and has short barrel 20mm Hispano MkV. As it is a ground attack machine, four 3in rocket projectiles are provided (could be 12), two 250lbs bombs or one 500lbs in central rack. To extended fuel range one 90impgal tank and two 45impgal drop tanks are provided making 366impgal maximum. In all other aspects is the same as the F22. This Spitfire was in service with RAF 80sqn in Germany and Hong Kong to 1952. Then they became part of the HKAAF ending operations in April 1955. Great flights,
Posted May 24, 2014 04:31 by uploader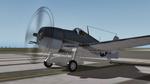 3.94Mb (1122 downloads)
X-Plane 9.70+ Grumman F6F-5 Hellcat v1.0. The Grumman F6F Hellcat was a carrier-based fighter aircraft developed to replace the earlier F4F Wildcat in United States Navy (USN) service. Although the F6F resembled the Wildcat, it was a completely new design powered by a 2000 hp Pratt and Whitney R-2800. Some tagged it as the "Wildcat's big brother". The Hellcat and the Vought F4U Corsair were the primary USN fighters during the second half of World War II. By Fabrice Kauffmann.
Posted Sep 15, 2013 05:49 by uploader