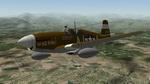 5.82Mb (1625 downloads)
X-Plane 9.70 North American P-51B Mustang. An earlier P-51B for 8.64 that has been completely revised and tweaked for version 9.70. For better handling of this plane it is strongly recommend that you read the POH that is supplied with the plane. WW2 fighters with their powerful engines and monster propellers were not easy beasts to tame. Take the time to learn to fly this plane properly. It will prove rewarding. The use of pedals for braking and for ground handling will make it easier. Original sounds by Dataroots, Cockpit Histopack by Ho-hun. The pilot figure was originally created by Scooter. By Jacques Brault.
Posted Jun 2, 2014 04:47 by xplaner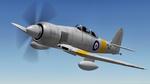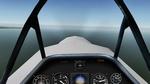 2.71Mb (1066 downloads)
X-Plane 9.70+ Hawker Sea Fury T 20 1.0. The Hawker Sea Fury was a British fighter aircraft designed and manufactured by Hawker. It was the last propeller-driven fighter to serve with the Royal Navy, and also one of the fastest production single piston-engined aircraft ever built. Developed during the Second World War, the Sea Fury entered service two years after the war ended. Original plane by Jacques Brault, sounds (unchanged) by dataroots, published with Jacques Braults permission. Pilot from pilot collection by Beber. By Thibaud Duhamel.
Posted Jun 2, 2014 04:40 by xplaner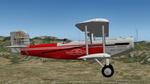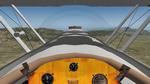 5.39Mb (964 downloads)
XPlane 10.20+ Douglas M-2 Mailplane. The Douglas M2 was a mail plane designed according to specifications of US Post Office. Western Air Express was awarded the Contract Air Mail 4 to operate between Salt Lake City and Los Angeles with a stop at Las Vegas. There was two forward compartments and hatches to carry 1000 lb of mail. Operations began on 17 April 1926. The plane could also carry two passengers on the same route. Credit goes to Bernard Augras for using his pilot. By Philippe Gastebois.
Posted May 28, 2014 05:00 by xplaner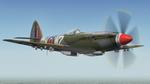 6.55Mb (1791 downloads)
The Spitfire F24 is the final version of the family. It carries more fuel (186imp gal) and has short barrel 20mm Hispano MkV. As it is a ground attack machine, four 3in rocket projectiles are provided (could be 12), two 250lbs bombs or one 500lbs in central rack. To extended fuel range one 90impgal tank and two 45impgal drop tanks are provided making 366impgal maximum. In all other aspects is the same as the F22. This Spitfire was in service with RAF 80sqn in Germany and Hong Kong to 1952. Then they became part of the HKAAF ending operations in April 1955. Great flights,
Posted May 24, 2014 04:31 by uploader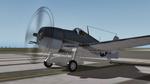 3.94Mb (1334 downloads)
X-Plane 9.70+ Grumman F6F-5 Hellcat v1.0. The Grumman F6F Hellcat was a carrier-based fighter aircraft developed to replace the earlier F4F Wildcat in United States Navy (USN) service. Although the F6F resembled the Wildcat, it was a completely new design powered by a 2000 hp Pratt and Whitney R-2800. Some tagged it as the "Wildcat's big brother". The Hellcat and the Vought F4U Corsair were the primary USN fighters during the second half of World War II. By Fabrice Kauffmann.
Posted Sep 15, 2013 05:49 by uploader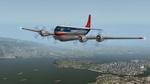 10.74Mb (1444 downloads)
X-Plane 9.70+ Boeing B-377 Stratocruiser v1.7. The Boeing B377, also called the Stratocruiser, was a large long-range airliner built after World War II. It was developed from the C-97 Stratofreighter, a military derivative of the B-29 Superfortress used for troop transport. The Stratocruisers first flight was on July 8, 1947. By Fabrice Kauffmann.
Posted Sep 15, 2013 05:46 by uploader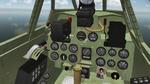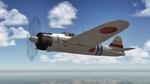 5.48Mb (1446 downloads)
X-Plane 9.70+ Mitsubishi A6M2 "Zeke" (Zero). The Mitsubishi A6M Zero was a long-range fighter aircraft operated by the Imperial Japanese Navy Air Service (IJNAS) from 1940 to 1945. If you are looking for a more realistic flight behavior, please download EXPERT_SETTINGS_FOR_A6M2_1_0.ZIP and follow the included installation instructions. This patch removes the second invisible propeller. The engine/prop combination has been reworked to get the most out of the engine. By Fabrice Kauffmann.
Posted Sep 15, 2013 05:35 by uploader