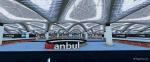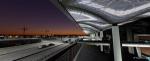 203.72Mb (257 downloads)
LTFM Istanbul Airport, Turkeyver. 0.5.0 Here it is, finally! Our second project for MSFS 2020 and this time it is enormous! This rendition of the scenery is a conversion of our X-Plane 11 (WIP) scenery and we decided that we shouldslow down with the X-Plane 11 version and concentrate more on the MSFS 2020 platform as -unfortunately- LTFM is not included in the simulator even as a default airport. Mind you, this is NOT a finished project BY ANY MEANS but we decided to share it as "open beta" so that people enjoy their flights in and out of Istanbul in MSFS 2020. Everyone should know that we are aware of the missing features and we will be working on them as the time goes by (and pressure is eased). I am sure most of the simmers will be satisfied even with this "incomplete" version. We did our best to match all objects with their modellingand placements. Obviously there are some duplicate to fill up empty spaces.
Posted Oct 31, 2020 15:05 by Mali Oguducu, Hayri Buberci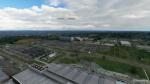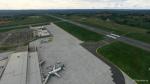 336.64Mb (188 downloads)
Cork International Airport (EICK) is the second-largest of the three principal international airports in the Republic of Ireland, after Dublin and ahead of Shannon. It is located 6.5 km south of Cork city centre in an area known as Farmers Cross. In 2018, Cork Airport handled 2,392,821 passengers, a 3.7% annual increase. Cork is the state's second-busiest airport in terms of passenger numbers, after Dublin, and third busiest on the island of Ireland, after Dublin and Belfast International. This is my home airport so I'm excited to show you guys what I've done so far. It's very early days and sadly the photogrammetry in Cork doesn't reach the airport so I had to use generic models until I can find a better 3d model for the terminal.
Posted Oct 31, 2020 14:24 by RA3BURN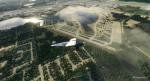 0.01Mb (134 downloads)
I couldn't believe that they left out Lake Hood airstrip and seaplane base. I have added the dirt strip, lighted, with taxiways, covered up the planes on the taxiways and the GA parking, and added the three water runways.
Posted Oct 29, 2020 12:24 by DADGAMETIME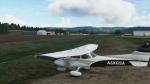 3.19Mb (59 downloads)
This is Bagby Airfield in North Yorkshire,UK a small GA airfield made with custom models.
Posted Oct 29, 2020 11:55 by MorrisseysMonkey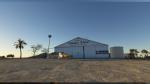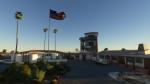 142.99Mb (214 downloads)
Catalina Airport ( Airport in the Sky - Now ACE Clearwater Airfield) This mod brings in proper assets to the airfield to make it look closer to the real thing. This mod Terraforms the runway to slope like in the real world, replaces ground textures with google earth imagery and even adds some wild life ( buffalos ) if you can spot them!
Posted Oct 28, 2020 04:49 by JOSUEMEJIA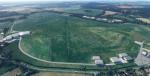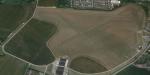 0.01Mb (52 downloads)
A small tweak to EGLM (White Waltham Airfield) to remove the auto generated trees in the field.
Posted Oct 28, 2020 04:35 by Julysfire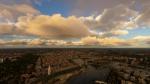 399.06Mb (191 downloads)
La Rochelle is a city in southwestern France and a seaport on the Bay of Biscay, a part of the Atlantic Ocean. It is the capital of the Charente-Maritime department. The city is connected to the Ile de Re by a 2.9-kilometre (1.8-mile) bridge completed on 19 May 1988. Its harbour opens into a protected strait, the Pertuis d'Antioche.
Posted Oct 26, 2020 04:53 by Thalixte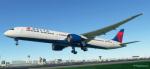 3.70Mb (579 downloads)
Boeing 787-10 Delta Airlines textures by Fieldman
Posted Oct 26, 2020 03:38 by Fieldman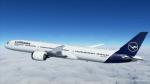 7.10Mb (579 downloads)
Lufthansa ultra resolution textures for the MSFS Boeing 787
Posted Oct 26, 2020 03:34 by adi_boi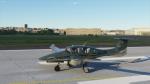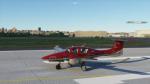 10.71Mb (373 downloads)
DA62 Livery Pack. Simple minimal liveries for the DA62.
Posted Oct 25, 2020 12:38 by GuiFarias31