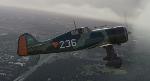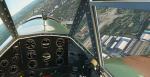 97.12Mb (1533 downloads)
This is a beta conversion "as-is" from FSX to MSFS2020, done by Priller. The contents should be exactly the same as the V2.00 package for FSX. Original text: This is the second version of the freeware Fokker D.21, made by Dutcheeseblend. Complete detailed exterior and VC. Included are seven variations and two models. With respect to V1.00, the FD, liveries and model have been updated. New variations added. Equipped with TacPack. See the accompanying manual for detailed information.
Posted Oct 22, 2020 13:07 by Dutcheeseblend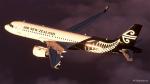 (1366 downloads)
Air New Zealand Textures for the default MSFS Airbus A320NEO
Posted Oct 22, 2020 12:26 by loadofthewing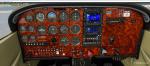 2.47Mb (436 downloads)
A new panel file for the default Cessna C 172 Classic that adds a bit of wood to it. Installation instructions are included in the download.
Posted Oct 22, 2020 12:24 by Bernd1151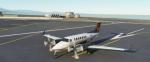 (2105 downloads)
- Better Torque/Altitude Behavior - decr. Fuel Consumption/incr. Range - Standby Baro-Knob Sets Main Baro - Yaw Damper activates on AP ON - working Bank Limiter (Off 30° On 15°) - Bank Limiter toggles automatically @18.500 ft - more gear drag, less ground torque effect - more responsive VSI - incl.
Posted Oct 18, 2020 06:59 by JayDee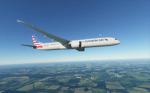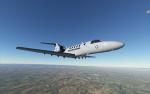 (4554 downloads)
The Liveries Mega Pack Team, led by Clink123 and his gang of livery gods at the service of all flight simmers, has released yet another update to their extraordinary Flight Simulator 2020 livery pack. Now with 600 (!!!!) liveries, which includes a simplified install process (drag and drop only those you want), and has also liveries for every aircraft in MSFS, including the ones in the premium pack. Soon they will be available as an installer, where you'll be able to select just the ones you want to install. This is the best pack of Flight Simulator liveries!
Posted Oct 12, 2020 03:34 by gamr101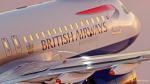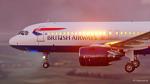 (1826 downloads)
British Airways Livery - Ultra textures. A beautiful, crisp, shinny British Airways livery for the Airbus A320. It looks absolutely stunning, extremely detailed, just a pleasure to walk around and appreciate all the details. Created by Operatorland468
Posted Oct 12, 2020 03:30 by conneCT

(1505 downloads)
MSFS C152X Realism Mod. Some of the current improvements (not exhaustive): Modified stall speeds flap up/flap down in accordance with published information. Aircraft will now stall at a significantly higher speed. Numerous changes to engine performance, now in accordance with Lycoming O-235L2C (115HP, 2700RPM) See note below. Fuel consumption adjusted. Long Range Fuel Tanks 37.5USG total useable. See note below. Fuel Gauges correctly calibrated. Fuel Gauge indications will vary realistically in out of balance flight (depending on quantity of fuel in tank) and also on the ground when the aircraft is not wings level. More ...
Posted Sep 30, 2020 00:03 by gamr101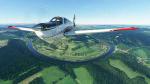 (1751 downloads)
MSFS G36 Project version 0.4 This is the improvement project for the MSFS default G36. At this moment, the modification mainly focuses on flight performance fixes. This was made possible with the help of the community consisting of both enthusiasts and G/A36 (ex-)pilots.
Posted Sep 28, 2020 01:05 by gamr101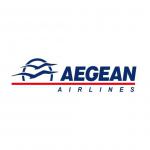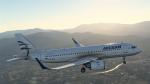 6.35Mb (389 downloads)
This is an livery for the default MSFS Asobo A320neo. Please read the README text file (included in folder) after downloading to be sure to not make any mistakes.
Posted Sep 27, 2020 10:36 by Francesco M.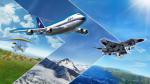 (5846 downloads)
Dreaming of flying your favorite FSX plane in modern Flight Simulator? This utility is what you need! No compilers, no code skills. Ten clicks and you will get your (half working) dream! Note: there WILL BE ISSUES with your imported aircraft!
Posted Sep 26, 2020 00:14 by gamr101