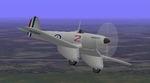 0.10Mb (919 downloads)
CFS1 Supermarine Type 224 Designed in 1930 by R.J.Mitchell to government specification F.7/30. The type 224 was a prelude to Mitchell's masterpiece the Spitfire. The type 224 used experiences gained from the development of the successful Schneider Trophy seaplanes. The type 224 was first flown on 19th February 1934, but its performance wasn't as good as was expected. The steam cooling for the Goshawk engine was not a success and was deemed to be vulnerable in combat. The Type 224 failed to live up to expectations and ended its days as a gunnery target. Les Stone
Posted Dec 19, 2008 03:58 by Les Stone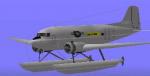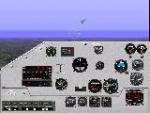 2.72Mb (991 downloads)
Combat Flight Simulator C47 floatplane used by the Coast Guard after WWII.
Posted Nov 13, 2008 18:23 by Winslow Pryor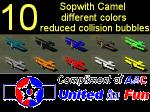 5.11Mb (601 downloads)
CFS1 Fun game Sopwith Camel, 10 colors, all with reduced collision bubbles that lets you get "close and personnal" without blowing-up for no reason! In the readme file, you will find detailed instructions to make your own livery in five minutes! Microsoftİ airplane adapted by Guy Gauvreau, a.k.a. Hubbabubba, for Allied Air Corp fun games, and now available to all. Have fun and enjoy!
Posted Nov 4, 2008 09:09 by Guy Gauvreau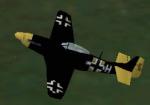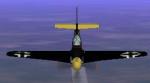 0.24Mb (687 downloads)
This is a fictional repaint of the stock P-51 showing it in KG 200 colors. KG 200 operated captured Allied aircraft, among other secretive things. More KG 200 aircraft to come!
Posted Aug 29, 2008 15:32 by winslow33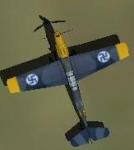 0.30Mb (792 downloads)
Finnish Air Force Bf 109e during the Winter War of 1939 to 1940. Repaint of the default 109e.
Posted Aug 21, 2008 11:20 by winslow33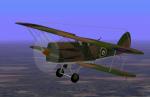 2.34Mb (1135 downloads)
Hawker Hector - CFS1 One of the many derivatives of the Hawker Hart family, the Hector was an Army co-operation aircraft which lasted until WW2. Powered by a Napier Dagger.This aircraft was developed from Mike Hill's Hawker Hart and as such all credit fot the initial work must go to him as does all the restrictions on publishing. my work entailed wing and engine alterations and the same restrictions apply with these. Otherwise enjoy the Hector Les Stone 2008
Posted Aug 8, 2008 07:14 by archive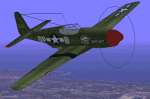 0.13Mb (587 downloads)
P-51b_Beeson_cfs North American P-51B. This model is intended to represent the P-51b as flown by Maj. Duane W. Beeson, of the 4th Fighter Group, based in Debden, England, on or around March of 1944. Original model by Bill Black Flight Dynamics and paint by EchoWars
Posted Jun 10, 2008 11:32 by archive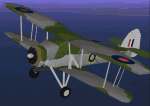 0.12Mb (1167 downloads)
Swordfish_cfs Fairey Swordfish, the faithful Stringbag. Mainstay of the Fleet Air Arm throughout WWII. Includes reworked panel & AIR file by choWars. File size 129504
Posted Jun 10, 2008 11:32 by archive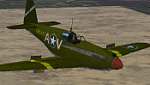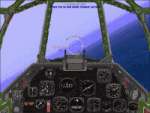 2.67Mb (883 downloads)
A-36 Apache divebomber. File size 217377. Panel for this aircraft. File size 127928. Piglet
Posted Jun 10, 2008 11:32 by archive

0.24Mb (1239 downloads)
'Blue Devil' P-51 Mustang moving parts with high performance .air file. File size 242491.
Posted Jun 10, 2008 11:32 by archive