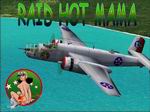 0.84Mb (291 downloads)
B-25D Mitchell Raid Hot Mama textures. Raid Hot Mama was a real bomber, but this isnt a exact replica of any certain one from WW2, I believe the noseart was originally painted on a B-29.repainted by Kevin McCloud "aka" FFF_Barefoot. 860K
Posted Jun 10, 2008 11:31 by archive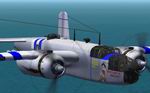 1.59Mb (324 downloads)
B-25B Mitchell default repaint "Destiny's Desire" Named after C/O VMA_Falcons Fiancee Used in Bomb-Runs (CFS2) Robert (VMA_Falcon) Heun. 1.6MB
Posted Jun 10, 2008 11:31 by archive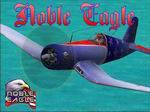 0.77Mb (129 downloads)
Fictional paint scheme of stock corsair. Textures only. 'Noble Eagle'. By Kevin McCloud "aka" FFF_Barefoot. 792K
Posted Jun 10, 2008 11:31 by archive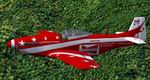 1.31Mb (224 downloads)
P-51 Bud One: The "Bud-One" is fairly new to the California Airshows and is currently seeking recognition as a Top contender in the Reno Air Races circuit. MS original Re-paint by Robert (VMA_Falcon) Heun. 1.3MB
Posted Jun 10, 2008 11:31 by archive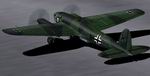 5.82Mb (3286 downloads)
GC_He111H6.zip Heinkel He 111H-6 Stab I./KG 26, France, Summer 1942. Aircraft inclusive of weapons pack and gauges. Weapons and aircraft made in Gmax. by Groundcrew Design Group. 5.9MB German Twin Engine Bomber Sound for MSFS. Rearranged by Marvin Carter of Groundcrew Design Group for use in Microsoft Combat Flight Simulator 2.
Posted Jun 10, 2008 11:31 by archive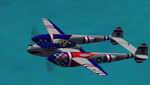 1.88Mb (243 downloads)
P-38 lightning Default aircraft prestented in fictional " America the Proud " livery. this is the whole plane. Steve Renner. 1.9MB
Posted Jun 10, 2008 11:31 by archive
2.56Mb (381 downloads)
P47D 1GAV (Senta Pua). By mauricio mafra. 2.6MB
Posted Jun 10, 2008 11:31 by archive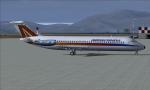 4.03Mb (463 downloads)
JU88C3 CONVERSION KIT These files are for conversion of Ted Williams' Ju88C2 to a Ju88C3. They include a full panel, airfile, aircraft.cfg file, checklist, and sound.cfg file. Please see the readme.txt file for details. By Jay McDaniel. 4.1MB
Posted Jun 10, 2008 11:31 by archive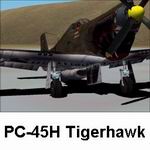 1.95Mb (933 downloads)
PC-45H Tigerhawk: For CFS2only FICTIONAL AIRCRAFT Has moving ailerons(pilot's head and arm move with the ailerons), landing gear, flaps(combat flaps are the 1st setting, radiator vent moves with the last setting), transparent sliding canopy(activated with spoiler button). A virtual cockpit. Gauge lights, Landing/Taxi lights, and a 30cal.Gatgun(barrel spins with prop). Uses CFS2 gauges. Models and original textures copyright(c)2002 by Ronnie Lee Pendergraft aka aceronzo@aol.com.
Posted Jun 10, 2008 11:31 by archive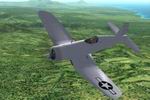 1.28Mb (214 downloads)
Stock Corsair repainted in detailed white textures (great starting point painters) dammage textures included.repaint by b.kelley (cronic). 1.3MB
Posted Jun 10, 2008 11:31 by archive