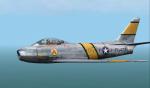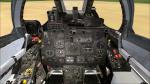 91.15Mb (468 downloads)
I removed the 2D panel and fixed VC lights. Arranged and modified VC gauges to exact as possible per photos Aircraft by SectionF8 Jan Visser,Hansjörg Naegele,Rob Young,Cliff Presley CFS2 - DJ Tiggs (Bearcat241) SOH Gauges - Bruce Thorsen Scenery - Steve McClelland Paint - Morton Weapons - Dbolt Bill Kestell Simonu
Posted Feb 15, 2019 04:04 by Peter Mercy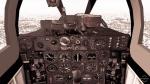 84.40Mb (271 downloads)
Alphasim F84F Thunderstreak I removed the 2D panel Modified aircraft Model with a HEX editor so it will now work in QC and missions. Improved FDE as to compromise between a good Dog Fighter and behave fairly well on Autopilot Arranged and modified VC gauges to exact as possible per photos and fixed VC light Thanks to Michael Pook and Mike Eustace for VC improvements
Posted Feb 8, 2019 00:35 by Peter Mercy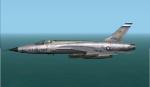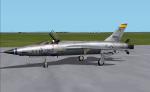 8.44Mb (447 downloads)
A complete package for this very nice freeware Thunderchief. You get: - 4 new bare metal texture versions
Posted Mar 9, 2018 14:42 by Morton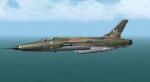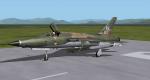 5.70Mb (308 downloads)
Here's a complete package for the freeware Thunderchief. -2 new improved camo texture versions -new panel for widescreen monitor
Posted Mar 9, 2018 14:38 by Morton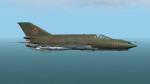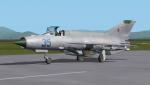 12.16Mb (434 downloads)
This is a conversion of Pierre Marchadier's FS2004 Mig-21bis model. 6 new textures, panel and weapons.
Posted Mar 8, 2018 16:41 by Morton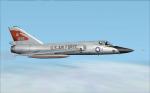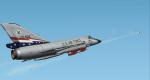 8.89Mb (473 downloads)
Complete AC with 5 textures, widescreen panel and Falcon missile. Based on the FS9 model by Ito Kazunori.
Posted Feb 3, 2018 15:13 by Morton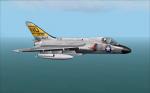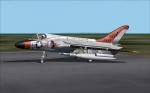 7.35Mb (403 downloads)
F4D Skyray for CFS2. Mr.Ito's has made a very nice Skyray, but as usual it can benefit from some updates. CFS2 is just the right sim for these early jets. 4 skins, loadout and widescreen panel.
Posted Mar 29, 2017 16:44 by Morton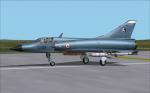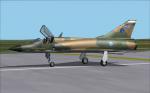 9.13Mb (508 downloads)
Mirage IIIE for CFS2. Made from an original FS9 model by J.E.Narcizo This package is a complete CFS2 aircraft. (except for the SOUND files) It features: - 4 new texture versions, two French and two Argentinian from the Falkland conflict 1982. - A new 1680 widescreen panel - CFS2 weapon loadouts
Posted Mar 29, 2017 16:36 by Morton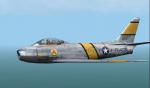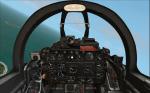 17.10Mb (1467 downloads)
This is a rework of Bearcats241's superb CFS2 conversion of the SectionF8 Sabre. 4 new skins, widescreen panel etc.
Posted Nov 2, 2013 15:35 by Morton
2.67Mb (256 downloads)
These are the gauges needed for the TRA_B-57 panels.
Posted Mar 18, 2011 03:52 by Tom Sanford, Tango_Romeo