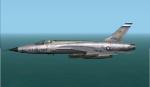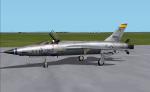 8.44Mb (217 downloads)
A complete package for this very nice freeware Thunderchief. You get: - 4 new bare metal texture versions
Posted Mar 9, 2018 14:42 by Morton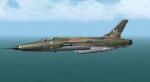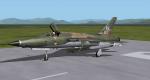 5.70Mb (184 downloads)
Here's a complete package for the freeware Thunderchief. -2 new improved camo texture versions -new panel for widescreen monitor
Posted Mar 9, 2018 14:38 by Morton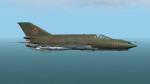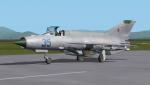 12.16Mb (208 downloads)
This is a conversion of Pierre Marchadier's FS2004 Mig-21bis model. 6 new textures, panel and weapons.
Posted Mar 8, 2018 16:41 by Morton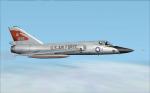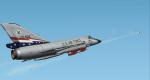 8.89Mb (227 downloads)
Complete AC with 5 textures, widescreen panel and Falcon missile. Based on the FS9 model by Ito Kazunori.
Posted Feb 3, 2018 15:13 by Morton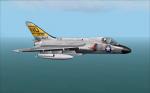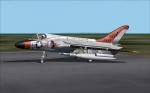 7.35Mb (243 downloads)
F4D Skyray for CFS2. Mr.Ito's has made a very nice Skyray, but as usual it can benefit from some updates. CFS2 is just the right sim for these early jets. 4 skins, loadout and widescreen panel.
Posted Mar 29, 2017 16:44 by Morton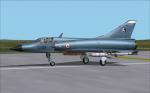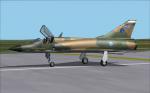 9.13Mb (265 downloads)
Mirage IIIE for CFS2. Made from an original FS9 model by J.E.Narcizo This package is a complete CFS2 aircraft. (except for the SOUND files) It features: - 4 new texture versions, two French and two Argentinian from the Falkland conflict 1982. - A new 1680 widescreen panel - CFS2 weapon loadouts
Posted Mar 29, 2017 16:36 by Morton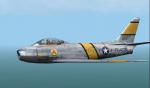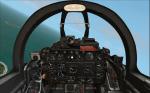 17.10Mb (1288 downloads)
This is a rework of Bearcats241's superb CFS2 conversion of the SectionF8 Sabre. 4 new skins, widescreen panel etc.
Posted Nov 2, 2013 15:35 by Morton
2.67Mb (225 downloads)
These are the gauges needed for the TRA_B-57 panels.
Posted Mar 18, 2011 03:52 by Tom Sanford, Tango_Romeo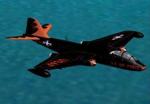 0.04Mb (312 downloads)
The enclosed AIR/CFG files are tweaked to eliminate some pitch instability (shaking) in certain flight circumstances. It also changes the display name of the aircraft to TRA B-57.
Posted Mar 16, 2011 13:43 by Tom Sanford, Tango_Romeo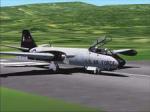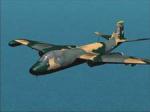 13.83Mb (965 downloads)
This is a conversion of the AlphaSim (now Virtavia) Martin B-57B to CFS2. She is armed with 4x20mm cannon and two bomb payloads, 13xMk84 Salvo and 13xMk84 Paired. US Modern Weapons pack included. The aircraft comes with 5 texture sets, of which texture.1 (Cold War Non-Camo) and texture.3 (SEA) are the most attractive (just my opinion). The CFG file is set to texture.1 by default. The textures are the originals from AlphaSim. Modifications to the MDL, CFG, AIR, and DP are mine.
Posted Mar 15, 2011 20:33 by Tom Sanford, Tango_Romeo