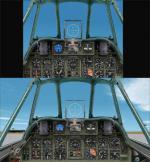 4.40Mb (452 downloads)
Widescreen options for the default CFS2 aircraft. Tested at 1920 x 1080 resolution.
Posted Mar 15, 2016 08:26 by mas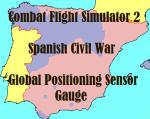 0.06Mb (147 downloads)
This gauge is for the airbases made by Xavier and MaskRider. An updated version is coming for the anticipated release of Achim's new version. Since no GPS gauge currently exists for Spain, I decided to use Chuck Dome's GPS100A program (thanks Chuck!) and create one mainly for the Spanish Civil War (SCW). I have also included an expanded list of airbases available for the SCW that you can use if you are a hard core fly by the seat of your pants kind of guy.
Posted Nov 19, 2011 07:38 by Ed Rufle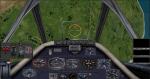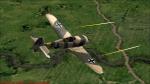 4.21Mb (414 downloads)
This is a modded panel from a download I had for years. I refined the bitmaps and rarranged the gauges to more acurately portray the FW190A-4 I've been working on. Gauges are included from JWB,MAPE,and VW and stock. Watch for my FW190 on the payware downloads.
Posted Sep 3, 2011 00:54 by vincent farnham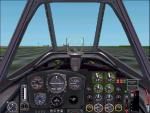 0.24Mb (774 downloads)
CFS2 panel for the ME-262.
Posted Sep 7, 2010 11:11 by ckissling
0.13Mb (312 downloads)
Here are 4 versions of U.S. and British sights used on aircraft. And a German Revi 16B sight for german aircraft.These are for use in panel building.
Posted Sep 7, 2010 10:31 by ckissling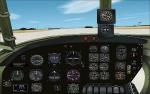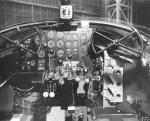 5.83Mb (632 downloads)
B26 Panel for CFS2. Can be added to any B26. By Peter Mercy.
Posted May 21, 2010 13:09 by Peter Mercy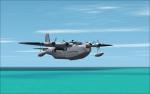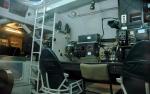 12.54Mb (1198 downloads)
A panel update for stuart greens beautiful old sunderland with Bad Zwischenahn and Thomas Ferbers awesome sperry gyro pilot and R L Clarks very nice radio cd player. captmercy
Posted May 9, 2010 04:33 by Peter Mercy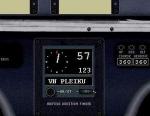 0.04Mb (441 downloads)
This package contains the VN_GPS100A.GAU and a panel.cfg file for use in the TR_AD-6 and TR_A-1H. The gauge is programmed for McClelland's Far East Scenery airfields in Korea and Viet Nam (locations are the same in any scenery)...Channels 1-44 Korea, Channels 45 up for Viet Nam. To install simply paste the VN_GPS100A.GAU file into your CFS2/GAUGES folder, and paste the panel.cfg file into the PANEL subfolder of your TR_AD-6 and TR_A-1H aircraft, allowing it to overwrite the original. The gauge, of course, can be used in any panel.
Posted Jan 21, 2010 18:47 by Tom Sanford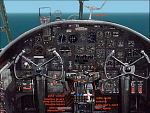 2.01Mb (992 downloads)
CFS2 B-25J panel This panel for the B-25J is due to Bill Williams, who sended me the nice cockpit pix which served as base for this panel. It needs a streong pc. The yokes can be removed by a special switch. It has been tested on the default cfs2 B-25. By: by Michael Vader, PEGASUS AVIATION DESIGN. 2MB
Posted Jun 10, 2008 11:30 by archive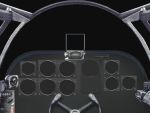 0.24Mb (469 downloads)
Panel for Northrop P-61 "Black Widow" (CFS2) This is a high-resolution panel created with Photoshop and CfgEdit, based on a (hard to find) original Northrop cockpit photo. Uses CFS2 gauges Kerry Livgren. 245K
Posted Jun 10, 2008 11:30 by archive