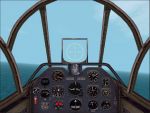 0.26Mb (1452 downloads)
P39(dg)_pan Anyone wanting a P39 panel? Heres one I put together for both versions of CFS. Hope everyone enjoys it. by Dan Griffin. 264K
Posted Jun 10, 2008 11:30 by archive
0.34Mb (995 downloads)
F6f-5_pan A total tweak of the stock CFS2 Hellcat panel for both Combat Similators 1 and 2. Hopefully this will give the flier a better, more enjoyable view. by Dan Griffin. 350K
Posted Jun 10, 2008 11:30 by archive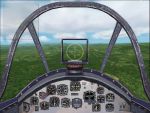 0.33Mb (1404 downloads)
F4u1(dg)_pan A completely modified panel for the Corsair I'm sure most should like better than the one that came with the CFS2. One for CFS1 too. by Dan Griffin. 337K
Posted Jun 10, 2008 11:30 by archive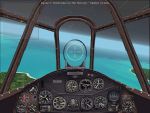 0.27Mb (1299 downloads)
F4f_pan A total tweak of the stock CFS2 Wildcat panel for both Combat Simulators 1 and 2. Hopefully this will give the flier a better, more enjoyable view. by Dan Griffin. 278K
Posted Jun 10, 2008 11:30 by archive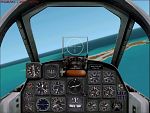 0.39Mb (1364 downloads)
CFS2 Panel for the Grumman F7 Tigercat,based on Bruno Duffort's Tigercat panel for CFS1.Includes ADF device and preset GPS,with all default CFS2 airfields.Uses mainly stock gauges:see readme for further details on installation. Paolo Kromberg. 401K
Posted Jun 10, 2008 11:30 by archive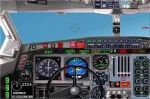 2.20Mb (1177 downloads)
CFS2 4 Engine GP Panel with all modern gauges, readouts, CFS2 GPS, and auto pilot for the long hauls across the Pacific. By: Ickie Berleim. 2.2MB.
Posted Jun 10, 2008 11:30 by archive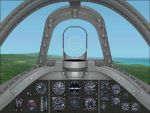 0.13Mb (897 downloads)
CFS or CFS2 Hawker Tempest Panel using all stock gauges correctly placed, by Ben Shelton. Made with CFGEDIT using a modified Chuck Dome background bitmap. 133K
Posted Jun 10, 2008 11:30 by archive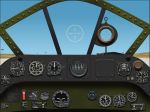 0.29Mb (1896 downloads)
CFS 2 : TBD1 Devastator panel bitmap and panel.cfg file by Jon Gunnar Wold, December 2000. Modified .air file by Bruce Thorson. Original Microsoft CFS2 Wildcat engine control panel bitmap. 354K
Posted Jun 10, 2008 11:30 by archive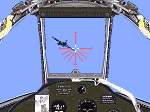 0.19Mb (901 downloads)
A Realistic yet still Functional P38 panel for CFS/CFS2. This is a pre- release, so it would be available for use with the upcoming CFS2. The included Gunsight Swapper is by RAF_Rush and the panel by Bear2790. 193K Fix: Replaces the fuel pressure gauge with the correct one (suction gauge). This will hopefully be the final update for the p38 Glacier Girl panel (top portion) by Bear2790. 30K
Posted Jun 10, 2008 11:30 by archive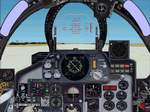 3.28Mb (1505 downloads)
F-4 Phantom Panel for FS2002/CFS2. The Gauges are as close as is possible with the existing gauges that I could locate on the web. The panel has moving hands on the stick and thrusters. Also there is a choice of HUD colors- red or green. This panel has internal cockpit views totaling 8 different views. 3.3MB Craig Bowers, Romulus.
Posted Jun 10, 2008 11:30 by archive