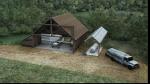 92.52Mb (110 downloads)
MSFS Cholila Lodge Aero Fishing. CHO - Cholila Lodge Aero Fishing, Chubut, Patagonia, Argentina. Cords: S 42 27 51 - W 071 36 00. Cholila Lodge Aero Fishing is a Private Aerodrome, owned by Daniel Roy Wegrzyn. Cholila Lodge Aero Fishing is located about 15km away from the city of Cholila. Its a well know location for been the place where Butch Casidy bought a Ranch in 1901 and lived there until 1905 (Wooden Cabin has been restored in 2007). Every year a multi-leg event called "Aero Camping" takes places in this aerodrome. Features: Hand crafted airport and scenery, GA parking spots, 3D Custom Objects, Better ground textures and vegetation, Realistic look and feel, Realistic night lighting around the hangars, 512/1K/2K/4K PBR Textures, Reworked Runway, Reworked terrain. By Hernan Di Tano.
Posted Sep 27, 2020 00:33 by uploader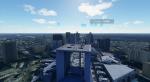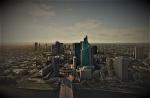 (667 downloads)
MSFS 2020 Paris La Defence photogrammetry scenery. Photo enhancements to the default Paris La Defence (business area of Paris).
Posted Sep 26, 2020 01:41 by Keke92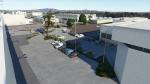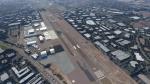 (372 downloads)
KCRQ McClellan-Palomar Airport is an airport located in Carlsbad, California. The airport is owned by the County of San Diego. The airport is primarily a general aviation airport, seeing roughly 95% of its 160,000+ flights as general aviation traffic. Palomar Airport is the fourth busiest single runway airport in the United States. While several airlines have attempted operations out of Palomar over the years, none have survived for very long. Maybe your Virtual Airline can stand the test of time?
Posted Sep 26, 2020 00:23 by CaptainVTOL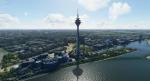 (799 downloads)
Dusseldorf-City MSFS Scenery. This is ongoing work to convert Dusseldorf City into Photogrammetry city in Microsoft Flight Simulator by importing 3D models from Google Maps or custom made.
Posted Sep 25, 2020 01:30 by uploader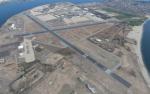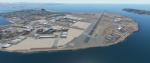 3.40Mb (450 downloads)
This is (Halsey Field) in San Diego, California, USA. This airport is not in the base game (nothing but flat ground) and is an active airfield in FSEconomy and real life. I tried to keep as accurate as possible with all runways, approach lights and PAPI, taxiways, line paintings, communications frequencies, and aprons. All taxiway signs are included and there is plenty of parking as well. It is very close to KSAN and has a great view of the San Diego skyline. Further updates see https://www.nexusmods.com/microsoftflightsimulator/mods/39?tab=description
Posted Sep 24, 2020 10:21 by uploader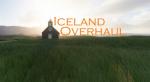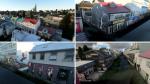 (811 downloads)
This addon currently contains around 1000 landscape fixes, 175 unique structures around Reykjavik and other areas of Iceland, and brings tree coverage to within a few percent of real life. The tree coverage fixes were based on a map that shows tree coverage of the country. The structures cover iconic and VFR landmarks such as Hallgrimskirkja, Harpa, and the DC3 crash site along with many other buildings within Reykjavik and the rest of Iceland to bring it to life. More fixes and structures will be added with every update! All model attributions are available in the download file. Current list of structures includes the following and more: ReykjavÝk Cathedral, Harpa concert hall, Brautarholtskirkja, and the dc3 crash site, HallgrÝmskirkja, FrÝkirkjan Ý ReykjavÝk, Landakotskirkja, The National Hospital, Reykjavik junior college, The House Cabinet, ReykjavÝk Art Museum Hafnarh˙s, Radisson Blu 1919 Hotel, Radisson Blu Saga Hotel, Hljˇmskßlinn, the theater at VonarstrŠti 3, and the old school at Laekjargata 14, City Hall, harbor lighthouses, Perlan, Police HQ, pond bridge,H÷f­atorg, Kjarvalsstadir Art Museum, the National Center for Cultural Heritage,Hofdi, the National Museum of Iceland, Gamla Bio, the National Library, the Volcano Museum in Stykkishˇlmur, and the Hellissandur longwave radio mast.
Posted Sep 24, 2020 06:47 by conneCT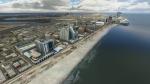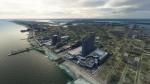 (573 downloads)
This mod includes an update to the area around Atlantic City, New Jersey. It includes several models of buildings imported from Google Maps to recreate a scale model of the Atlantic City skyline. Now complete with Night Lighting! These models were imported using RenderDoc and MapImportTool into Blender where they were isolated, cleaned up, baked, and exported as models in the simlulator. Google Maps data is used in compliance with Fair Use guidelines. This mod also makes use of some preexisting generic models to recreate some buildings of less importance. To use this package, copy the unzipped folder into the Community folder in your Microsoft Flight Simulator installation directory.
Posted Sep 24, 2020 02:59 by mbiebel872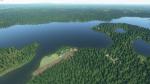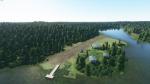 3.14Mb (174 downloads)
Davidson Airstrip is located on the southernmost end of Amber Lake. The airstrip has been completely rebuilt from the ground up, fixing the runway elevation issue and adding a mud/dirt runway texture. A number of the lakes and ponds surrounding Amber Lake now have a water surface defined and have been flattened to allow for future float plane operations. Several docks have also been placed around Amber and a few other lakes and ponds, as well as some water overlay issues fixed in the vicinity of the airport. Tree placement has also been redone at the airstrip for greater accuracy. -- Scenery by Chris Britton (Rotornut44) of Emerald Scenery Deign. Originally created for gotbush.org.
Posted Sep 23, 2020 14:57 by Emerald Scenery Design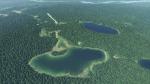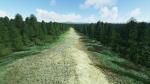 2.13Mb (136 downloads)
**This is a stand-alone update. Completely remove any old versions of this scenery to avoid conflicts!** -- This scenery overhauls the vicinity of Snowflake Lake and the nearby unlisted airstrip. Snowflake Lake is located 4.8NM North of the Talkeetna, Alaska Airport (PATK). Lat: 62.402482░ Long: -150.087522░ -- Improvements include: The overhaul of tree placement surrounding the lake(s) and airstrip (Trees previously choked out the airstrip). The addition of water to Snowflake Lake and it's surrounding lakes & ponds. -- Scenery by Chris Britton (Rotornut44) of Emerald Scenery Deign. Originally created for gotbush.org.
Posted Sep 23, 2020 00:20 by Emerald Scenery Design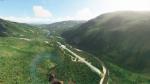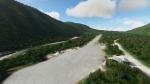 8.64Mb (192 downloads)
This scenery brings a much needed makeover to Kantishna Airport. In stock MSFS, the runway was unrealistically displayed on a ridge, an anomaly is the scenery. This scenery package fixes that by completely rebuilding the airport from the ground up. Airport elevations have been corrected along with a custom texture for the gravel runway and parking area. Some fixes were also made to the river near the airport, excluding the water that covered areas that it shouldn't, such as areas of forest and sandbars. -- Scenery by Chris Britton (Rotornut44) of Emerald Scenery Deign. Originally created for gotbush.org.
Posted Sep 20, 2020 01:27 by Emerald Scenery Design