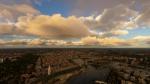 399.06Mb (217 downloads)
La Rochelle is a city in southwestern France and a seaport on the Bay of Biscay, a part of the Atlantic Ocean. It is the capital of the Charente-Maritime department. The city is connected to the Ile de Re by a 2.9-kilometre (1.8-mile) bridge completed on 19 May 1988. Its harbour opens into a protected strait, the Pertuis d'Antioche.
Posted Oct 26, 2020 04:53 by Thalixte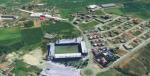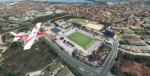 397.61Mb (75 downloads)
Pack with 17 Football Stadiums located in Portugal
Posted Oct 24, 2020 13:52 by Francisco Tavares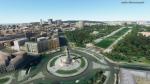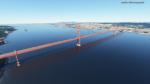 204.64Mb (282 downloads)
This is a scenery mod of Lisbon city – Portugal Capital. Includes several historical or important buildings, bridges, stadiums, palaces, churches, statues... some terraforming, lights, public transport, ships and boats... I did this mostly importing from Google Earth or modeling it myself.
Posted Oct 24, 2020 11:11 by Camiba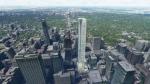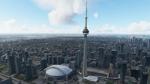 (645 downloads)
This pack features hand-picked key areas around Greater Toronto Area to compliment default photogrammetry and autogen areas and default terrain fixes for maximum VFR flight and IFR approaches enjoyment.
Posted Oct 24, 2020 10:38 by RomanDesign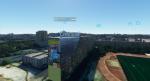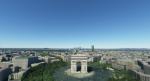 (733 downloads)
Paris - adds or rebuild Missing buildings. Some missing buildings added, before total photogrammetry of this city as come BUG: New buildings are no light at the night NEW VERSION! Added more building: Added more building around "La defense" - Place de la bastille - Ministère des finance, bercy - Bibliothèque françois mitterrand - Château de Vincennes - Hotêl Novotel, tour eiffel - Gare RER Javel - Gare RER Pereire - L'hotel de ville de Paris - Le moulin Rouge, boulevard de clichy - Le stade, parc des prince - Porte de st ouen
Posted Oct 22, 2020 12:17 by Keke92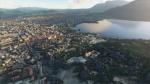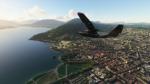 (642 downloads)
Annecy in photogrammetry, made thanks to the GoogleEarth decoder tool. Annecy is the prefecture and largest city of the Haute-Savoie department in the Auvergne-Rhône-Alpes region of Southeastern France. It lies on the northern tip of Lake Annecy, 35 kilometres (22 mi) south of Geneva, Switzerland.
Posted Oct 21, 2020 11:18 by Thalixte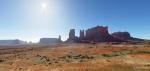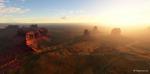 (712 downloads)
Monument Valley, Arizona-Utah border (Work In Progress) This is Monument Valley scenery with a high level of detail, but still has some way to go. Most of the famous sandstone buttes are included and were present in films like Back to the Future (Part3) & Forrest Gump. West Mitten Butte East Mitten Butte Merrick Butte Sentinel Mesa Big Indian Stagecoach Brighams Tomb Whilst the sandstone buttes are depicted in their warm red colours, there is a stark contrast with the default scenery so I will also be uploading a version in which the colour blends better, so you can take your pick. I will be adding more buttes to the area soon. To view the scenery, takeoff from Monument Valley Airport (UT25) and fly to the East.
Posted Oct 19, 2020 02:14 by Jeppeson2001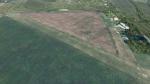 17.90Mb (42 downloads)
Aeroclub Ciudad de Parana - Argentina. This scenery have the actual layout of airfield and more accurate profile of runway, with new photoreal ground texture. Unzip in community folder and enjoy.
Posted Oct 18, 2020 15:34 by Javier Rodriguez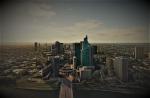 (614 downloads)
La Defense - (Paris) 3D Photogrammetry. Just removed ugly defaut La defense to real 3D
Posted Oct 18, 2020 07:04 by Keke92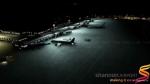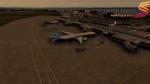 (740 downloads)
Welcome to Shannon... If you're here it's probably because you know how abysmal the out-of-the-box Shannon Airport is in MSFS. This add-on fixes that with tons of improvements such as: Accurate runways and removal of closed runways Accurate taxi-way and apron layouts Added all Gates (including working jetways) & Ramp parking according to the latest IAA data All ground services available
Posted Oct 16, 2020 12:28 by poxbottle