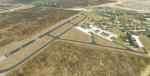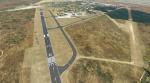 0.06Mb (45 downloads)
Escuela de Aviacion Militar - SACE (Air Force Flying school in Argentina) is no longer missing. Accurate runway, taxiways and aprons. Unzip in community folder.
Posted Nov 29, 2020 13:14 by Javier Rodriguez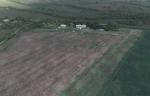 17.89Mb (34 downloads)
Aeroclub Ciudad de Parana - Argentina. Minor tweaks to solve issues with last update of MSFS. This scenery have the actual layout of airfield and more accurate profile of runway, with new photoreal ground texture. Unzip in community folder and enjoy.
Posted Nov 23, 2020 18:01 by Javier Rodriguez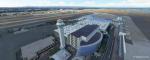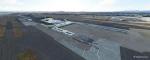 7.32Mb (135 downloads)
Scenery updates for KPDX in Portland OR, including: Hand modeled main terminal. Hand modeled control tower. Hand modeled Horizon Air hanger. Replaced generic scenery hangers with close library hangers. Updated lighting around the GA parking areas, gates and cargo areas. By FreakyD
Posted Nov 22, 2020 00:50 by gamr101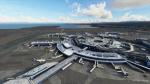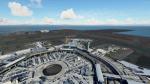 122.85Mb (368 downloads)
This is made with the google maps decoder. All the gates, runways and frequencies work like before. I also added some lightning so at night it looks nice. Known downsides -Google jetways are still here (If anyone wants and can help I will share the file) Unzip the file and drop desnses-sanfrancisco into your community folder Want to request an airport? First check on google maps if it has 3d data and if there are no or very few planes parked at the gates/ramps My current list from sonnest to last (it may change with new requests) Credits: Current Version 1.0 by desnses
Posted Nov 20, 2020 03:53 by gamr101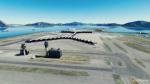 1.42Mb (140 downloads)
Hong Kong International Airport-VHHH. Current Version 1.0 by NTSB
Posted Nov 20, 2020 03:29 by gamr101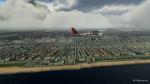 148.94Mb (140 downloads)
Continuing on from Brighton part 1, this scenery moves west along the coast line of Hove to Portslade by Sea This scenery is better used in conjunction with Brighton Part 1
Posted Nov 12, 2020 05:58 by John Lovell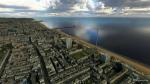 224.10Mb (137 downloads)
This scenery I am releasing in two parts at the moment, though I will be adding more parts to this. You can get the 2nd part to this scenery here Part 1 here is the main strip of Brighton covering 2 kilometers of the coast line from Hove to Brighton Marina. This is where all the main attractions are including the i360 viewing tower and the famous pier. I have colour corrected the textures removing the blue that is quite common with these google imports. I few issues I will be addressing here to do with the water clashing/height surrounding the pier. Installation guide included in the zip file and also the line you will need to add to your content.xml in order for the scenery to show in the sim
Posted Nov 12, 2020 05:11 by John Lovell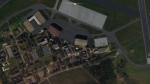 2.72Mb (49 downloads)
EGXD-Dishforth Airfield, near Thirsk, UK.
Posted Nov 8, 2020 11:53 by Cudgedave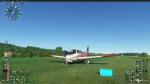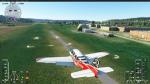 0.25Mb (145 downloads)
A small but growing collection of small GA airfields in switzerland to improve on the very limited fidelity of the fields included in FS2020. The fields are all in one package (with separate BGLs for each airfield) to reduce community folder clutter and dependency issues for common assets. At this stage the focus is on function and accuracy, and not (yet) on custom objects eye candy. List of airfields LSZV Sitterdorf LSPH Winterthur LSPG Kägiswil LSZT Lommis LSZK Speck Installation: Just unpack the zip in the community folder. PS: This is intended to be a community project - a corresponding github repository has been set up from the start. Contact me if you want to help/contribute. It's consuming way too much of my time...
Posted Nov 5, 2020 02:15 by mrbump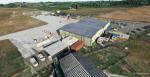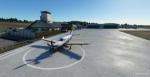 0.03Mb (110 downloads)
Land's End is my second favouritest airport before St Marys on the Isles of Scilly and rather handily that's pretty much the only place it flies to. A geezer who works there told me that almost every single person passing through is overjoyed to be there and you can't really say that of most airports. As you may well have already guessed the in sim version was a skin-crawling insult with an autogen terminal even more far out than normal. This could no longer be tolerated. The apron has been erased and redone as have all the other ground textures. Ground markings have been improved. The car parks have been filled in. A reasonable approximation of the terminal has been magicked up. Detail has been amped up wherever possible and lighting has been applied. At the moment this is an entirely cosmetic mod but it still needs a little more of that too with custom ground textures for a few things. The original was plagued with taxi signs which have disappeared for me, though I did nothing to get rid of them. If you still get them please let me know along with anything else that sickens you. No airport functionality has been touched and since there isn't a great deal - there are no airfield lights as far as I can tell and the runways look rubbish - I guess I'd better do something about that sometime soon as well.
Posted Nov 5, 2020 02:12 by superspud