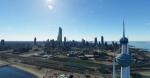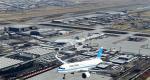 720.81Mb (224 downloads)
OKBK Kuwait International Airport and City.
Posted Jan 18, 2021 02:26 by gamr101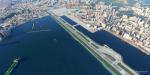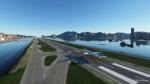 138.48Mb (431 downloads)
Hong Kong Kai Tak with the famous rwy 13 approach that closed in 1998 and little remains as of today of the original Airport with much of the site being redeveloped into housing and a cruise terminal. This scenery brings back that challenging approach. Current Version 1.3 by ali501
Posted Jan 16, 2021 10:25 by Fieldman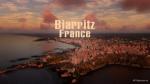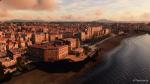 221.21Mb (184 downloads)
This mod is a google maps import of the city of Biarritz, France. Biarritz is a city on the Bay of Biscay, on the Atlantic coast in the French Basque Country in southwestern France. It is located 35 kilometres (22 mi) from the border with Spain. It is a luxurious seaside tourist destination known for the Hôtel du Palais, its casinos in front of the sea and its surfing culture. Fly from Biarritz Airport (LFBZ)! Current Version 0.1 by Troglodytus
Posted Jan 11, 2021 10:33 by guerroroche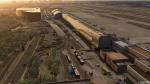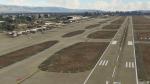 310.63Mb (183 downloads)
Also known as just San Jose International Airport, this is the main airport located at the heart of downtown San Jose, CA in Silicon Valley. As an alternative to larger airports such as San Francisco Intl, KSJC has parallel 11,000ft runways and serves many destinations; from local flights to flights to London, Tokyo, Beijing, and formerly Frankfurt and Shanghai. The airport is continuing to expand it's Terminal B due to a huge pre-pandemic increase in demand from local travelers. Here the airport has been created from scratch for MSFS and features custom ground textures, buildings, navaids, vehicles, functional custom jetways, and dynamic lighting. This project was created by one person and is over five years in the making. By Nick Bauer. Enjoy!
Posted Jan 11, 2021 03:00 by uploader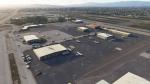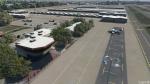 77.40Mb (104 downloads)
Reid-Hillview Airport (KRHV / RHV) is a small General Aviation airport located in San Jose, CA, the heart of Silicon Valley. Featuring two parallel 3100ft runways, it is classified as a reliever airport for San Jose Intl. There are several Fixed Base Operators who provide aircraft rental and flight instruction, making the majority of flights to the airport training flights. Here the airport has been created from scratch for MSFS and features custom ground textures and buildings, as well as dynamic lighting across the entire airport. By Nick Bauer
Posted Jan 11, 2021 02:32 by uploader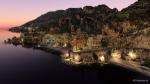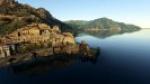 384.43Mb (254 downloads)
Amalfi is a town and comune in the province of Salerno, in the region of Campania, Italy, on the Gulf of Salerno. It lies at the mouth of a deep ravine, at the foot of Monte Cerreto (1315 metres, 4314 feet), surrounded by dramatic cliffs and coastal scenery. The town of Amalfi was the capital of the maritime republic known as the Duchy of Amalfi, an important trading power in the Mediterranean between 839 and around 1200. In the 1920s and 1930s, Amalfi was a popular holiday destination for the British upper class and aristocracy. Amalfi is the main town of the coast on which it is located, named Costiera Amalfitana (Amalfi Coast), and is today an important tourist destination together with other towns on the same coast, such as Positano, Ravello and others. Amalfi is included in the UNESCO World Heritage Sites. Current Version 1.0 by giovist
Posted Jan 6, 2021 10:07 by gamr101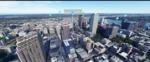 323.61Mb (140 downloads)
New Orleans USA.The Jazz City of New Orleans. I have noticed the default bridge is awful. When i do version 2 i will expand the scenery to include sorting the bridge. By Mark Taylor
Posted Jan 6, 2021 09:03 by 2cas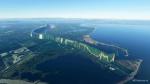 136.87Mb (92 downloads)
Update 1.12.13.0 introduced new scenery glitches in the form of tall spikes at seemingly random locations all over the world but apparently associated with small bodies of water. A number of elevated rivers were also introduced. Rev 1.1.1 I had a file cleanup & the mod is now a much more reasonably sized download. It was noted that some areas in the USA were fixed by update 1.12.13. I've removed the file affecting the West Virginia area from my mod in this version. If there other areas which you know were improved by 1.12.13 & my mod is breaking them again give me a LAT/LON or ICAO code and I can look at removing the corresponding file. Version 1.1.1 by mappamundi
Posted Jan 6, 2021 07:02 by conneCT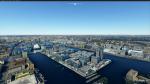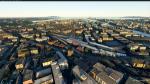 137.68Mb (217 downloads)
This package improves the city of Dublin, to bring photoreal buildings and landmarks, as well as Stadiums. Current Version 1.1 by utd4life12
Posted Jan 3, 2021 04:07 by shumaster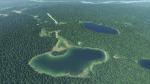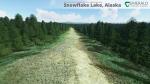 2.39Mb (71 downloads)
Completely remove any old versions of this scenery to avoid conflicts!** -- This scenery overhauls the vicinity of Snowflake Lake and the nearby unlisted airstrip. Snowflake Lake is located 4.8NM North of the Talkeetna, Alaska Airport (PATK). Lat: 62.402482° Long: -150.087522° -- Improvements include: The overhaul of tree placement surrounding the lake(s) and airstrip (Trees previously choked out the airstrip). The addition of water to Snowflake Lake and it's surrounding lakes & ponds. -- Scenery by Chris Britton (Rotornut44) of Emerald Scenery Deign. Originally created for gotbush.org.
Posted Jan 1, 2021 16:01 by Emerald Scenery Design