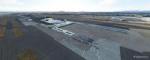 7.32Mb (163 downloads)
Corrected issues associated with the US scenery update and fixed any potential modellib.bgl conflicts V1.0 - Scenery updates for KPDX in Portland OR, including: Hand modeled main terminal Hand modeled control tower Hand modeled Horizon Air hanger Replaced generic scenery hangers with close library hangers Updated lighting around the GA parking areas, gates and cargo areas. FreakyD
Posted Dec 3, 2020 11:31 by Cudgedave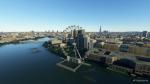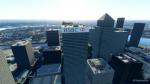 46.37Mb (289 downloads)
London Scenery. This pack is STILL a work in progress. Please feel free to leave any suggestions for landmarks/ buildings you would like to be added to this pack. Also please share any bugs or glitches found as it helps me to polish this, as the SDK is very much not a reliable tool yet to build scenery. The download just needs to be copied into the community folder of your MSFS install. This is a scenery pack of London landmarks, which are all handcrafted buildings. This pack contains: 30 St Mary Axe (The Gherkin) London Eye Waterloo Station * Buckingham Palace * Most of the buildings in Canary Wharf * The British Museum * This means it is still not in its final version and is expected to be updated I look forward to the progress in building a more realistic London where it's not all a generic city, and I feel like simmers should have a better view of what London is really like. Look forward to more edits and updates as time goes on. Cheers for downloading and enjoy! Current Version 1.0 by Alistar
Posted Nov 30, 2020 02:23 by Thalixte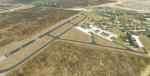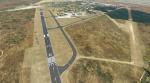 0.06Mb (67 downloads)
Escuela de Aviacion Militar - SACE (Air Force Flying school in Argentina) is no longer missing. Accurate runway, taxiways and aprons. Unzip in community folder.
Posted Nov 29, 2020 13:14 by Javier Rodriguez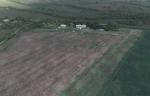 17.89Mb (49 downloads)
Aeroclub Ciudad de Parana - Argentina. Minor tweaks to solve issues with last update of MSFS. This scenery have the actual layout of airfield and more accurate profile of runway, with new photoreal ground texture. Unzip in community folder and enjoy.
Posted Nov 23, 2020 18:01 by Javier Rodriguez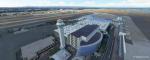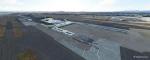 7.32Mb (172 downloads)
Scenery updates for KPDX in Portland OR, including: Hand modeled main terminal. Hand modeled control tower. Hand modeled Horizon Air hanger. Replaced generic scenery hangers with close library hangers. Updated lighting around the GA parking areas, gates and cargo areas. By FreakyD
Posted Nov 22, 2020 00:50 by gamr101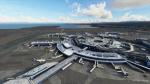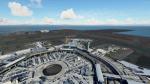 122.85Mb (511 downloads)
This is made with the google maps decoder. All the gates, runways and frequencies work like before. I also added some lightning so at night it looks nice. Known downsides -Google jetways are still here (If anyone wants and can help I will share the file) Unzip the file and drop desnses-sanfrancisco into your community folder Want to request an airport? First check on google maps if it has 3d data and if there are no or very few planes parked at the gates/ramps My current list from sonnest to last (it may change with new requests) Credits: Current Version 1.0 by desnses
Posted Nov 20, 2020 03:53 by gamr101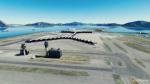 1.42Mb (219 downloads)
Hong Kong International Airport-VHHH. Current Version 1.0 by NTSB
Posted Nov 20, 2020 03:29 by gamr101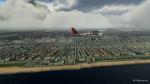 148.94Mb (194 downloads)
Continuing on from Brighton part 1, this scenery moves west along the coast line of Hove to Portslade by Sea This scenery is better used in conjunction with Brighton Part 1
Posted Nov 12, 2020 05:58 by John Lovell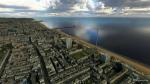 224.10Mb (180 downloads)
This scenery I am releasing in two parts at the moment, though I will be adding more parts to this. You can get the 2nd part to this scenery here Part 1 here is the main strip of Brighton covering 2 kilometers of the coast line from Hove to Brighton Marina. This is where all the main attractions are including the i360 viewing tower and the famous pier. I have colour corrected the textures removing the blue that is quite common with these google imports. I few issues I will be addressing here to do with the water clashing/height surrounding the pier. Installation guide included in the zip file and also the line you will need to add to your content.xml in order for the scenery to show in the sim
Posted Nov 12, 2020 05:11 by John Lovell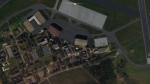 2.72Mb (64 downloads)
EGXD-Dishforth Airfield, near Thirsk, UK.
Posted Nov 8, 2020 11:53 by Cudgedave