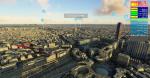 (1058 downloads)
Paris is the capital and most populous city of France, with an estimated population of 2,148,271 residents as of 2020, in an area of 105 square kilometres (41 square miles). Since the 17th century, Paris has been one of Europe's major centres of finance, diplomacy, commerce, fashion, science and arts. The City of Paris is the centre and seat of government of the Île-de-France, or Paris Region, which has an estimated official 2020 population of 12,278,210, or about 18 percent of the population of France.The Paris Region had a GDP of €709 billion ($808 billion) in 2017. According to the Economist Intelligence Unit Worldwide Cost of Living Survey in 2018, Paris was the second most expensive city in the world, after Singapore, and ahead of Zürich, Hong Kong, Oslo and Geneva. Another source ranked Paris as most expensive, on a par with Singapore and Hong Kong, in 2018. This scenery has been extracted from Google Maps, hence all 3D credits goes to Google. This scenery has been generated with the Google Earth Decoder tool. You can download the whole Package (including thalixte-paris1 to thalixte-paris5, thalixte-parisladefense and thalixte-paris-saintdenis) in this single archive:
Posted Mar 31, 2021 09:01 by Thalixte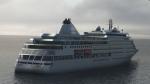 1166.33Mb (1286 downloads)
The Global AI Ship Traffic Project provides AI ship traffic across the globe with realistic models of real life ships of all types from fishing boats to cruise ships, from tugs to tankers, container ships, and bulk carriers, from patrol boats to submarines, destroyers and aircraft carriers. More than 1300 models are placed on routes all over the world according to what is realistic for each region. More than a hundred ferry routes are covered with their specific ferries and you will find naval exercises with Navy ships from most regions. Watch a full scale NATO landing exercise on the West Coast of the Jutland Peninsula in Denmark or the Brazilian or Chinese navies doing the same in their respective areas. Watch the departure of a Tall Ship race from Saint Malo, Kiel or Sandefjord or a round the world sail race departing from Gothenburg... Go looking for Maersk Alabama in the exact spot she was attacked by pirates of the coast of Somalia as later depicted in the movie Captain Phillips with Tom Hanks. More than 24.000 ship movements ensure that the sea is no longer empty. Add to that killer whales, humpback whales, and right whales.... Models and textures by Erwin Welker, Jean-Pierre Fillion, Knud Kristoffersen, Dexter, Milton Shupe, Manfred Siedler, Bernardo Barroso, Paul Donnelly, Finn Kristoffer, Didier ''Lagaffe'' Puentes, Andrew Thomsen, Robystar, Antonio Diaz, Sebastien Viale, Alberto Garcia, Cxema, Pascal Dumat, Rick Keller, Lazarus Starkweather, Dave Garwood, Darren Lane; Henrik Nielsen, and more A great thank also to the many beta testers and a special thanks to the shipping company DFDS for providing documentation to make realistic models of their fleet of passenger and freight ferries. Idea and conceptualization Henrik Nielsen, KL791 For support and additional information please follow our threads on the project on forums.flightsimulator.com, avsim.com, fsdeveloper.com, sim-outhouse.com in English, on flightsim.no in Norwegian and Danish, on voovirtual.com in Portuguese, and pilote-virtuel.com in French. Installation is simple: unzip and drop in your Community folder. Ensure you traffic settings for Ships and Ferries is 5% or more. All ships will appear at 5% so no need to increase to 100% unless you want to see repetition of the default ships. Known Issues - please be aware this is an "advanced" conversion of the FSX/P3D models meaning the models are not native MSFS models, however file structure, textures, and many of the older model files have been modified to suit the requirements of MSFS AI traffic. However as the project contains mdl files conversion can give stutters approaching ships depending on your system and settings; on high end gaming computer this should be limited, but if you run a MSFS minimum spec computer with high graphic settings you might see FPS drops when close to the ships. Also loading time of routes depends on your computer specs. You can read more on this here: https://forums.flightsimulator.com/t/global-ai-ship-traffic-v1-for-msfs/368369/312?u=hnielsen791 Currently - March 2021 wakes are not enabled by MSFS. Nor does the models have hard decks. This will come in a subsequent update.
Posted Mar 27, 2021 04:56 by Henrik Nielsen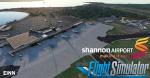 31.12Mb (251 downloads)
Shannon Airport (EINN) for MSFS 2020 Introducing a highly detailed rendition of Shannon Airport, with custom buildings, dynamic lighting, custom taxiways, detailed night lighting, static objects and more. Shannon Airport (Aerfort na Sionnane) (ICAO: EINN) Is an international airport on the west coast of Ireland, situated between the city of Limerick and Ennis town. It is home to many daily movements, including scheduled traffic by operators such as Aer Lingus, Ryanair, Delta, United, along with scheduled freighter traffic and other charter operations. The airport has a long history as a primary transatlantic stopover, heavy maintenance base and catering for US Military traffic transiting to/ from USA. Shannon is also listed as an alternate airport for NASA Space Shuttle returns from orbit due to the length of its RWY 06/24. Created by Robert Byrne & Chris Klose
Posted Mar 10, 2021 09:37 by Txte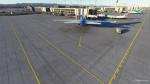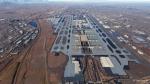 0.34Mb (168 downloads)
his is attempt to fix KPHX, Phoenix Sky Harbor International. I have removed the floating jetways at Terminal 3. This was due to the gate information dating to before the reconstruction of Terminal 3, but the building information was taken from the new terminal. All gates are numbered at both Terminal 3 and Terminal 4. Gates have been removed from Terminal 2, since that has been demolished. I did not remove the building however, since that deleted more buildings than I wanted. Parking was added at Cutter and Swift Aviation (SW_Parking). The cargo area has been designated S_Parking and the ANG ramp is SW_Parking. I did not change the taxiway names from the default, but I did resize the signs to Size 3. Not sure if that is the proper size, but at least they are readable now. There are no custom models, so the terminals and other buildings are the original default buildings. Also missing is the Sky Train bridge, since that would require a custom model. There are still some terrain and vehicle issue that remain from the default airport. This is intended to be a stop-gap replacement until a better version is made or a payware version is released. For installation, just unzip the folder to you Community folder. Current Version 1.1 by unmlobo
Posted Mar 10, 2021 09:29 by Thx
67.29Mb (195 downloads)
Bahamas-Phase Three for MSFS 2020. Description: Airport scenery for the Bahamas adapted from FSX scenery uploaded in 2016 and current for that time. Phase Three includes MYAB, MYAF, MYAK, MYAN and MYBS (Andros and Bimini). Also included are updates to Phase One and Two airports. Upon further development of Airport Design Editor, there will be a final version of all the Bahamas airports and completion of MYNN (Nassau). Art Poole
Posted Mar 7, 2021 07:40 by uploader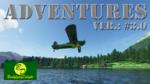 78.18Mb (170 downloads)
Four new tasks have been released with Ver. 3.0. BushflyingDelight is offering you adventures that can be experienced within Microsoft® FlightSimulator®. It is a scenery package, yes, but the idea is more to offer you adventures that can be experienced within MSFS; SAR, difficult landings for STOL acrobats and some kind of detective story. It is fictional work. If you will like that kind of game experience I would be happy to continue to tell you the story of "Crazy Vince". Everything happens in that beauty of bushflyers paradise: 3.0! To knows more about my Kodiak Adventures visit me at my YouTube channel: https://www.youtube.com/channel/UCsr5y2h8lwuvthoLVntAcuA
Posted Feb 27, 2021 08:29 by BushflyingDelight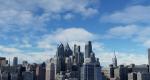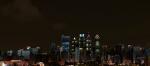 1341.69Mb (229 downloads)
Want to increase your realism in Philadelphia in MSFS 2020? This is the perfect scenery for you!! Downtown Philadelphia is Imported from Google maps, this gives the city a sharper and more detailed than the regular Philadelphia that comes from bing maps. Downtown also has custom night lighting that gives the city a realistic feel! Current Version 1.0 by Expertise
Posted Feb 25, 2021 11:17 by tg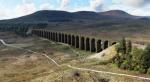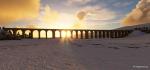 2.46Mb (164 downloads)
Ribblehead Viaduct, UK. This mod adds the missing iconic railway viaduct. Trees in the vicinity that don't belong also removed. Drop the folder into the Community folder to install. Current Version 1.0 by metel89
Posted Feb 21, 2021 10:34 by Thx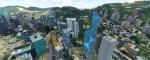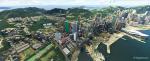 113.37Mb (375 downloads)
Hong Kong V1.8. Improved Hong Kong city with crafted buildings. Current Version 1.8 by FreakyD
Posted Feb 15, 2021 12:32 by Thx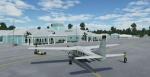 34.17Mb (207 downloads)
Bahamas-Phase Two for MSFS 2020. Description: Airport scenery for the Bahamas adapted from FSX scenery uploaded in 2016 and current for that time. Phase Two includes MYAM, MYAP, MYBG, MYCI, MYIG and MYMM. Also included are updates to Phase One airports MYAT, MYEM, MYGF, MYLS and MYSM including apron lighting at night.
Posted Feb 13, 2021 06:36 by Art Poole