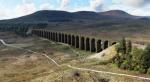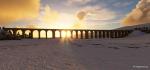 2.46Mb (137 downloads)
Ribblehead Viaduct, UK. This mod adds the missing iconic railway viaduct. Trees in the vicinity that don't belong also removed. Drop the folder into the Community folder to install. Current Version 1.0 by metel89
Posted Feb 21, 2021 10:34 by Thx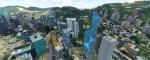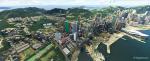 113.37Mb (347 downloads)
Hong Kong V1.8. Improved Hong Kong city with crafted buildings. Current Version 1.8 by FreakyD
Posted Feb 15, 2021 12:32 by Thx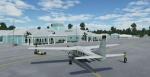 34.17Mb (187 downloads)
Bahamas-Phase Two for MSFS 2020. Description: Airport scenery for the Bahamas adapted from FSX scenery uploaded in 2016 and current for that time. Phase Two includes MYAM, MYAP, MYBG, MYCI, MYIG and MYMM. Also included are updates to Phase One airports MYAT, MYEM, MYGF, MYLS and MYSM including apron lighting at night.
Posted Feb 13, 2021 06:36 by Art Poole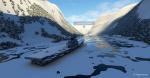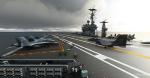 117.77Mb (413 downloads)
About this file It's aircraft carrier time. This is a carrier group placed in locations around the world. Think I'm going to class these as a 'stunt' location as there are some, erm, compromises. There are carrier mentions in the developer documentation but nothing else so there are no steam catapults or arrestor cables, just your own boring old engines and brakes to rely on. There are however now two programs that do give carrier functionality made by people much cleverer than me that can be used with these so check them out here - https://msfs.touching.cloud/mods/cloud-assistant/ https://harddecksimulations.com which also has its own carriers. These carriers are nothing more than lumps of terraformed and dried out sea with a model on top. The irritations are down to making them usable airports that'll show up in the map. A dumb surface to land on would look better and be easier to do but would be less usable. You need to turn off crashes to use these. Current Version 2.3 by superspud
Posted Feb 10, 2021 10:22 by Txte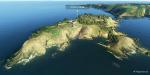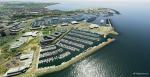 31.75Mb (231 downloads)
Channel Islands Overhaul - Jersey, Guernsey, Sark, Alderney + Airports. This is a complete reworking of the Channel Islands in the English Channel. It looks like there'll be new terrain tools available soon which will make doing a better job easier, but I'll wait to see if there's confirmation of the Channel Islands getting a repair with the UK update before proceeding. Let us not tell them that the Channel Islands aren't technically in the UK. If that's a no go then surely the France and Benelux update in March will? If not then it's time to get militant. An update may happen unannounced as it already has with Shetland so you may notice before me. In that case let me know if it happens. If they do pull their fingers out then I'll bin all of the terrain changes and this will become an upgrade on top keeping the better airports, which don't have any of their own terraforming beyond runways, and adding more bits and bobs to give it some life. Jersey, Guernsey, Sark, Alderney, Herm, Jethou and Brecqhou have all been dragged from the sea upwards and also the three main airports in the islands have been modified to work with the scenery files, plus a new airport created too. Current Version 1.8 by superspud
Posted Feb 10, 2021 09:36 by Txte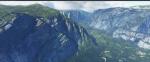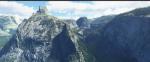 829.48Mb (205 downloads)
Yosemite National Park has to be one of the worlds most beautiful natural expanses on Earth, as Lonely Planet puts it "Yosemite garners the devotion of all who enter. From the waterfall-striped granite walls buttressing emerald-green Yosemite Valley to the skyscraping giant sequoias catapulting into the air at Mariposa Grove, the place inspires a sense of awe and reverence". Right now not many will be able to visit Yosemite, so in solidarity with our Californian desk pilot friends, I'm happy to bring you all the stunning Yosemite Valley created by VFXSimmer.
Posted Feb 9, 2021 07:25 by Comolas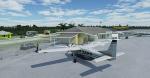 41.88Mb (193 downloads)
Bahamas-Phase One for MSFS 2020. Description: Airport scenery for the Bahamas adapted from FSX scenery uploaded in 2016 and current for that time. Phase One includes MYAT, MYCA, MYCB, MYEF, MYEH, MYEM, MYER, MYGF, MYLD, MYLS and MYSM. Art Poole
Posted Jan 31, 2021 03:18 by Art Poole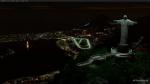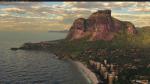 1367.69Mb (365 downloads)
The development of the detailed mountain map of the city of Rio de Janeiro continues, with the correct positioning of mountains such as Pedra da Gávea, Morro Dois Irmãos and Pão de Açúcar, among other locations in the south and center of RJ, using Google Maps models . Create the mod by importing it using the Earth2MSFS software, which is very effective. The project will also be complemented in a third version and final version, which will include textures optimized to lessen the impact on the game and models such as the RioStar Giant Wheel. You can individually add one of the masses or all of them according to taste and impact on the simulation experience. The final version will be worked on for a performance
Posted Jan 29, 2021 01:32 by Txte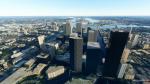 46.37Mb (179 downloads)
This pack is STILL a work in progress. Please feel free to leave any suggestions for landmarks/ buildings you would like to be added to this pack. Also please share any bugs or glitches found as it helps me to polish this, as the SDK is very much not a reliable tool yet to build scenery. The download just needs to be copied into the community folder of your MSFS install. This is a scenery pack of London landmarks, which are all handcrafted buildings. This pack contains: 30 St Mary Axe (The Gherkin). London Eye. Waterloo Station *. Buckingham Palace *. Most of the buildings in Canary Wharf *. The British Museum. Current Version 1.0 by Alistar
Posted Jan 28, 2021 10:07 by Txte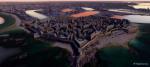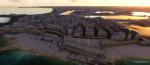 536.88Mb (131 downloads)
St Malo City, France. The city of St Malo and its outskirts (LOD 17-19) and the city in LOD 17-20 Optimization with tools developed by Thalixte Added excludes for item or building packs (France VFR obstacles and landmarks) Check out in the community directory. The dam and cut in half, because the rest is in the Dinard scene that I will publish soon. Current Version 4.1 by Comolas
Posted Jan 26, 2021 13:20 by Comolas