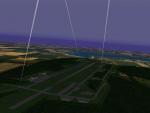 0.52Mb (854 downloads)
The new design replaces my previous "Rostock - Laage" CFS1 scenery, and uses accurate elevation to CFS world. The airport Rostock - Laage is located in the North of East Germany near the Baltic Sea.
Posted Jan 25, 2009 13:44 by Edmundo Abad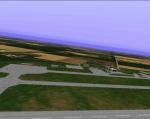 0.56Mb (666 downloads)
The new design replaces my previous "Schwerin - Parchim" scenery and uses accurate elevation to CFS world, I took some current time objects and replace them with others wartime (1939-45) objects. The airport Schwerin-Parchim is located to west from Parchim on Mecklenburg - Germany. In 1943 was built the concrete surface runway 07/25 and in 1944 was stationed a unit of jet fighters Me-262.
Posted Jan 25, 2009 13:40 by Edmundo Abad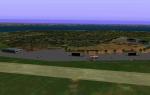 0.38Mb (837 downloads)
The "Berlin-Gatow" scenery show a detailed depiction of the german airport of Gatow, located near Berlin dowtown, during WWII. I include static Junkers Ju-52/3m and Fiesler 156 Storch. The scenery also shows searchlights placed on lookout towers and refuel area with moving fuel truck.
Posted Jan 10, 2009 17:29 by Edmundo Abad
0.57Mb (582 downloads)
Berlin - Tempelhof Scenery (THF) FOR Combat Flight Simulator I. Adaptation of Original Macros of FS98 Scenery of airport Berlin-Tempelhof to be used with Microsoft CFS I. Version 2. 08-01-08 © Edmundo Abad, January 2008 Santiago- Chile
Posted Jan 8, 2009 19:32 by Edmundo Abad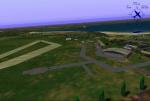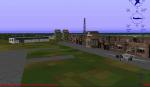 1.44Mb (524 downloads)
The "Rangdorf" scenery is totally fictional, but is an effort to represent the airport like it (may) have looked like in WWII days. Shows the current airfields layer took from the real maps and a supposed buildings distribution just as a German Airfield during WWII. This scenery places Runway, AFD menu entry, NDB beacon frequency, buildings, fields, trees, ground vehicles, static planes, active gastruck, searchlights and more to the airfield of Rangdorf - Germany.
Posted Dec 29, 2008 22:39 by Edmundo Abad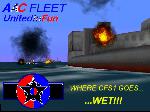 15.03Mb (770 downloads)
CFS1 AAC Fleet of library ships. Nine ships made with CFS1 "library.bgl" objects. Need water class list to be on hard surface to "float" and Tail Gunner (TG2) to defend themselves and "return fire". Ships all have original sounds, panels, AIR (SEA?) ,and DP files with never seen before special effects. Made for Allied Air Corp games by Guy Gauvreau, a.k.a. Hubbabubba, and now up for grab by all. Have fun and enjoy!
Posted Nov 17, 2008 17:57 by Guy Gauvreau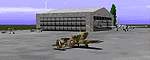 0.28Mb (1592 downloads)
Dover Airport, near the white cliffs, with buildings & aircraft. File size 294850 Dover Fix (44272)
Posted Jun 10, 2008 11:32 by archive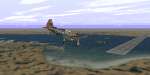 0.25Mb (1294 downloads)
Ploesti, Romania & Bengasi, Libya scenery. Quality scenery package for CFS featuring three new selectable airfields Includes Ploesti 'Black Sunday' oil field raid mission. First release of this exciting New Style CFS scenery developed by the Author. By William Potvin II.
Posted Jun 10, 2008 11:32 by archive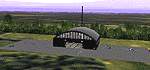 0.37Mb (1385 downloads)
Scenery : Calais Airfield during german occupation. Includes aircraft, trees & buildings. File size 383495
Posted Jun 10, 2008 11:32 by archive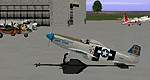 0.71Mb (1469 downloads)
Scenery : 1940's era Thames Airfield just outside London. File size 741009
Posted Jun 10, 2008 11:32 by archive