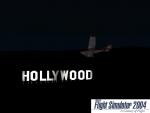 0.06Mb (268 downloads)
This is a Cessna C182 Skylane flying above and towards the Hollywood Sign in Hollywood, California. This was taken during the night time. Special note: the FS9 logo in the bottom right is opaque since the logo is not sharp enough to be seen clearly. By Victor Vu.
Posted Dec 24, 2008 08:02 by Victor Vu
0.56Mb (779 downloads)
2 Hellenic airplanes will be shown when you start your game. Please read the txts before installing.
Posted Dec 17, 2008 02:08 by George Moustopoulos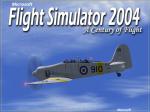 0.48Mb (450 downloads)
A Splash screen by Peter Forster using templates created by Mario Wojahn (Jumi2) for FS2004 of the freeware Sea Fury Trainer T20R by David Hanvey and Paul Barry. WARBIRDS WARRIOR Freeware Production
Posted Dec 8, 2008 17:28 by Peter Forster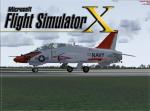 0.68Mb (1477 downloads)
this is my second try at making a splash screen for FSX, A BIG Thanks to Bob Hedgelon for his splash screen templates and Dino Cattaneo for his Boeing T45C Goshawk, aircraft depicted is the Boeing T45C Goshawk.
Posted Nov 16, 2008 18:00 by PJ.Pugh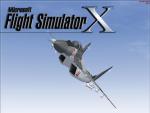 0.33Mb (10947 downloads)
A Splash screen for FSX using Bob Hedgelons templates and the Abacus payware Mig 29.
Posted Nov 16, 2008 17:57 by PJ.Pugh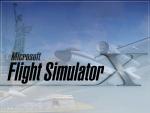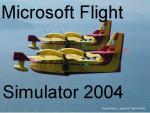 1.19Mb (1204 downloads)
Standard FSX splashscreen with the liberty statue and a WB-57F with Nasa textures.
Posted Oct 23, 2008 07:44 by Jetneth Productions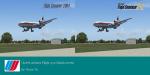 0.81Mb (1128 downloads)
This is the FS9 United Airlines DC-10 used in FS2004, made by SGA and repaint by Damien Thomas. This splash screen has shot to see moments before the flight crashed into the closed runway, killing 111 people on board. Special thanks to those people who tried to land this DC-10 without hydraulic power. By Victor Vu
Posted Oct 20, 2008 21:36 by Victor Vu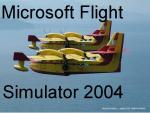 0.68Mb (2019 downloads)
This an FSX splash screen of an Air Jamaica A340 at Norman Manley Intl, Kingston, Jamaica.
Posted Oct 19, 2008 06:23 by Captainwell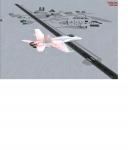 0.83Mb (1965 downloads)
Frontier Boeing 737-800 Splashscreen for FSX
Posted Sep 22, 2008 21:07 by David Rosentur

0.74Mb (987 downloads)
This is the KC-135 taken at Ohio when my family and I stopped by for fast food to go home from NYC and then suddenly, I saw an aircraft flyby. I took a photo and then I discovered it was a Stratotanker.
Posted Aug 15, 2008 23:07 by Victor Vu