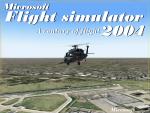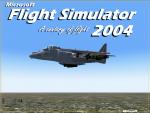 0.83Mb (215 downloads)
Splash screen double pack. includes Pavehawk and harrier apash screens. By Claudio Pizzirani
Posted May 29, 2010 11:10 by Claudio Pizzirani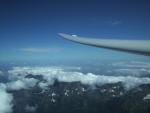 0.58Mb (1772 downloads)
New Splashscreen for FSX
Posted Apr 25, 2010 07:18 by TC3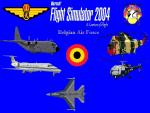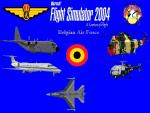 0.08Mb (411 downloads)
Splashscreen of the Belgian Air Force. Splashscreen includes the Seaking mk48, C-130 Hercules, Embrear EMB-135, Allouete3 and the Belgian F-16 aerobatic's of 2009. Created by Niels de Ruyck
Posted Feb 28, 2010 15:05 by niels de ruyck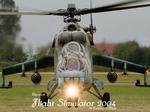 0.94Mb (565 downloads)
FS2004 Polish Mi-24D Splash Screen. By Rafal Mikolajczyk.
Posted Feb 16, 2010 11:08 by Rafal Mikolajczyk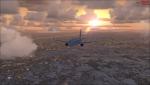 0.64Mb (523 downloads)
This is a FSX splashscreen. It shows a boeing 737 in sunset. Made by Konstantin Kraus
Posted Jan 3, 2010 10:27 by Konstantin Kraus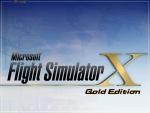 0.27Mb (983 downloads)
This splashscreen was made to replace the default splashscreen in FSX Gold Edition. Look out for the Deluxe and Acceleration versions coming soon! Splashscreen by Brandon Filer.
Posted Nov 24, 2009 01:20 by Brandon Filer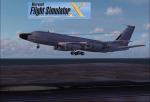 0.13Mb (626 downloads)
This is a tribute to the one and only EC-135E, Rivet Amber. Disappeared between Shemya, AK and Anchorage, AK in June 1969. I used HJG's RC-135 jt3d v-5 w/rc-135e texture. Taking off from PASY (Erickson (Shemya)), AK "Microsoft Flight Simulator X" was copied from the microsoft splash screen, as I have no way to create the text style and colors needed.
Posted Nov 5, 2009 05:37 by Michael Roberts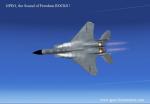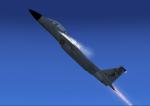 0.47Mb (877 downloads)
This is an image of a repainted F-15 Strike Eagle turned F-15GU 'Global Unit'. It boost the morale of the GPEO Freedom Fighters. More pics of the other GPEO textures on the forum www.gpeo.forumotion.com Note: This is just a picture ! PS. Sorry, am not sure this is the right place to post pics, I mean nothing says photos, lol.
Posted Aug 29, 2009 16:56 by Dragnoxz
0.73Mb (307 downloads)
This is Mike Stone's B737-800 Splash Screen in American Pacific Colors designed for FS2004. The splash screen was uploaded separately due to policies of uploading textures. This texture for Mike Stone's 737 was repainted by me and was intended for private use, but the American Pacific texture for Mike Stone's B737-800 will be uploaded soon. By Victor Vu.
Posted Jul 1, 2009 20:11 by Victor Vu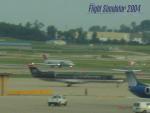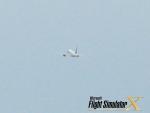 4.71Mb (544 downloads)
This is the three-plane, splash screen edition of the KSTL splash screen pack. The splash screen includes three splash screens for FS9 and FSX. These splash screens include an AirTran Boeing 717 taking off from STL (pardon the poor quality), a Frontier Airlines Airbus A318 also taking off from STL, and a US Airways Express Embraer EMB-145 and the Northwest Airlines McDonnell-Douglas DC-9. By Victor Vu.
Posted Jun 25, 2009 07:51 by Victor Vu