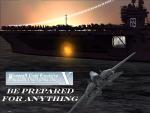 0.76Mb (663 downloads)
Celebrating the Naval element of FSX. Compiled By HOTZONER
Posted Jul 3, 2010 10:42 by HOTZONER
(40 downloads)
By Hotzoner.
Posted Jul 3, 2010 08:25 by HOTZONER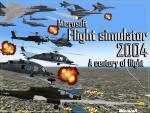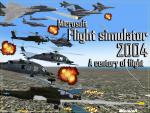 0.78Mb (361 downloads)
Military splash screen for FS2004. By Claudio Pizzirani
Posted May 31, 2010 06:03 by Claudio Pizzirani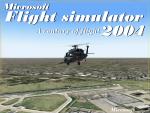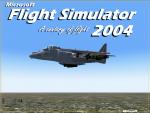 0.83Mb (233 downloads)
Splash screen double pack. includes Pavehawk and harrier apash screens. By Claudio Pizzirani
Posted May 29, 2010 11:10 by Claudio Pizzirani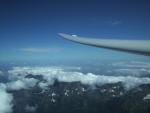 0.58Mb (1817 downloads)
New Splashscreen for FSX
Posted Apr 25, 2010 07:18 by TC3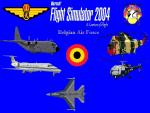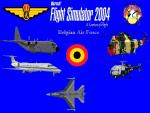 0.08Mb (439 downloads)
Splashscreen of the Belgian Air Force. Splashscreen includes the Seaking mk48, C-130 Hercules, Embrear EMB-135, Allouete3 and the Belgian F-16 aerobatic's of 2009. Created by Niels de Ruyck
Posted Feb 28, 2010 15:05 by niels de ruyck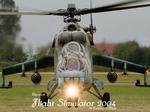 0.94Mb (584 downloads)
FS2004 Polish Mi-24D Splash Screen. By Rafal Mikolajczyk.
Posted Feb 16, 2010 11:08 by Rafal Mikolajczyk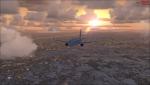 0.64Mb (537 downloads)
This is a FSX splashscreen. It shows a boeing 737 in sunset. Made by Konstantin Kraus
Posted Jan 3, 2010 10:27 by Konstantin Kraus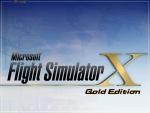 0.27Mb (991 downloads)
This splashscreen was made to replace the default splashscreen in FSX Gold Edition. Look out for the Deluxe and Acceleration versions coming soon! Splashscreen by Brandon Filer.
Posted Nov 24, 2009 01:20 by Brandon Filer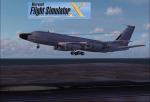 0.13Mb (642 downloads)
This is a tribute to the one and only EC-135E, Rivet Amber. Disappeared between Shemya, AK and Anchorage, AK in June 1969. I used HJG's RC-135 jt3d v-5 w/rc-135e texture. Taking off from PASY (Erickson (Shemya)), AK "Microsoft Flight Simulator X" was copied from the microsoft splash screen, as I have no way to create the text style and colors needed.
Posted Nov 5, 2009 05:37 by Michael Roberts