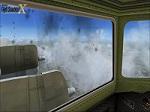 1.15Mb (360 downloads)
FSX B-17 Flak Splash Screen. A splash screen of the A2A Simulations B-17 cockpit with flak. By Nathan Vaughn.
Posted Oct 31, 2011 15:16 by Nathan Vaughn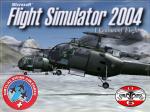 0.97Mb (343 downloads)
Splashscreen showing a landing Sud-Aviation SE-3160 Alouette III from the virtual Swiss Air Force. Dieser Splashscreen zeigt eine landende Sud-Aviation SE-3160 Alouette III der virtuellen Swiss Air Force.
Posted May 9, 2011 10:22 by Thomas Boller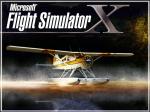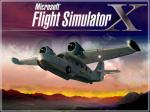 3.90Mb (1638 downloads)
Four splash screens for FSX with three default aircraft: Grumman G21a, De Havilland Beaver Dhc2 and Douglas DC3 .
Posted Mar 4, 2011 08:23 by Mauro Carini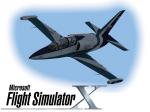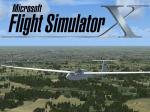 3.96Mb (1027 downloads)
Some splashscreens I've made for FSX Featuring: LotusSim L39 Albatros, Boeing 777,ATR 72-500, Aerosoft Discus, Aerosoft F16, Space Shuttle
Posted Jan 7, 2011 11:19 by Technologyfreak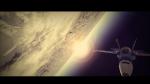 0.75Mb (447 downloads)
Screenshot of the FSX Acceleration Boeing F/A-18 Hornet, over the Mountains of Alaska close to Talkeetna. I was just doing low flying between the mountains, and went to 60,000 ft to see the whole area.
Posted Jan 5, 2011 20:40 by Filippe Barros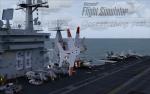 0.69Mb (489 downloads)
Sorry folks, this is the splashscreen that was intended to be uplopaded here at simviation.com This one has added Heat Blur effects.
Posted Jul 28, 2010 08:38 by HOTZONER
0.81Mb (461 downloads)
Two T45's showing their skills. Uses Dino Cataneo T-45 Goshawks.
Posted Jul 21, 2010 10:28 by HOTZONER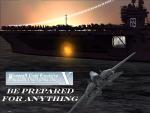 0.76Mb (636 downloads)
Celebrating the Naval element of FSX. Compiled By HOTZONER
Posted Jul 3, 2010 10:42 by HOTZONER
(40 downloads)
By Hotzoner.
Posted Jul 3, 2010 08:25 by HOTZONER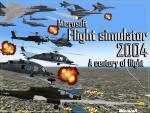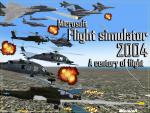 0.78Mb (336 downloads)
Military splash screen for FS2004. By Claudio Pizzirani
Posted May 31, 2010 06:03 by Claudio Pizzirani