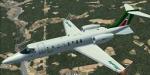 1.27Mb (1545 downloads)
This is a gmax file of a MiG-21 the same in the downloads page but improved.
Posted Aug 21, 2008 14:17 by Ricardo Batalha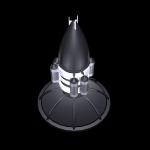 0.30Mb (1380 downloads)
This is something I created for animation practice and to get some use out of lighting and cameras in Gmax. It consists of a rocket being launched, dropping exterior tanks, clamshell doors and then launching a ship, which launches a probe. The probe opens a wormhole and the ship flies through it, at which point the wormhole closes.
Posted Aug 11, 2008 22:30 by T. FitzPatrick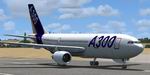 26.18Mb (1459 downloads)
Airbus A300B4-600R and B4-600F 3D-model. Discontinued project for FS2004/FSX. Has compiled model, final textures plus all resource files (GMAX, X-file, XML, plain textures). Also contains GMAX VC source files. Its up to you to make a nice flying aircraft out of it. Released under GPL3 copyleft license. Read GPL3.TXT or check out gplv3.fsf.org if you want to make mods of this files. By Thomas Ruth. 26.8MB
Posted Jul 14, 2008 07:00 by archive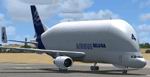 12.62Mb (2942 downloads)
Airbus A300B4-600ST Beluga 3D-model. Discontinued project for FS2004/FSX. Has compiled model, final textures plus all resource files (GMAX, X-file, XML, plain textures). Also contains GMAX VC source files. Its up to you to make a nice flying aircraft out of it. Released under GPL3 copyleft license. Read GPL3.TXT or check out gplv3.fsf.org if you want to make mods of this files. By Thomas Ruth. 13MB
Posted Jul 14, 2008 07:00 by archive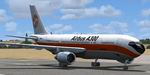 45.65Mb (961 downloads)
Airbus A300B2, B2F, B4 and B4F 3D-model. Discontinued project for FS2004/FSX. Has compiled model, final textures plus all resource files (GMAX, X-file, XML, plain textures). Also contains GMAX VC source files. Its up to you to make a nice flying aircraft out of it. Released under GPL3 copyleft license. Read GPL3.TXT or check out gplv3.fsf.org if you want to make mods of this files. By Thomas Ruth. 46MB
Posted Jul 14, 2008 07:00 by archive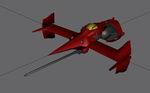 0.08Mb (483 downloads)
Swordfish II Gmax file. This is a rough model of the Swordfish II from the anime series Cowboy Bebop. I just used some pictures of a model kit i found on Google... so I'm sorry that I cannot provide any 3-views or good sources. Just credit me for the idea if you decide to take this farther. Ethan Cleigh. 85K
Posted Jul 14, 2008 07:00 by archive
6.72Mb (524 downloads)
F117 Geoxahasseye Unfinished Concept Flyable thing (?). Flyable but unfinished with no textures. FS2004-FS2002 This is an all new simulation TURBOFAN model created from scratch using DOS AutoCAD textures are The gauges are from the many I have downloaded over the years. by Alex Hassey . 6.9MB
Posted Jul 14, 2008 07:00 by archive
2.10Mb (787 downloads)
GMax Source Files for the B-25H, along with three views and pics from various websites. Robert (Falcon500) Coady. 2.1MB
Posted Jul 14, 2008 07:00 by archive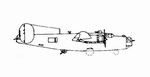 0.76Mb (765 downloads)
GMax Source Files for the B-24J, along with three views and pics from various websites. Robert (Falcon500) Coady. 784K
Posted Jul 14, 2008 07:00 by archive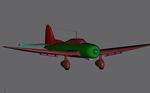 0.52Mb (751 downloads)
Gmax D3 Type 99 Val Divebomber. With 3 view and Gmax Files. Robert (Falcon500) Coady. 535K
Posted Jul 14, 2008 07:00 by archive