1.44Mb (125 downloads)
FS2002 / FS2004 DSB BAE Hawk ZA101 Textures. This aircraft is flown from Warton, UK and is in BAE White / Black colours. This is a repaint of the Hawk 100 (Hawk LIFT) by DSB Design. Repaint by Andy Nott. 1.5MB
Posted Jun 23, 2008 14:19 by archive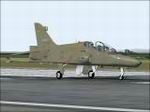 1.54Mb (119 downloads)
FS2002 / FS2004 DSB BAE Hawk ZJ100 Textures. This aircraft is flown from Warton, UK and is in BAE / OMAN / RAF colours. This is a repaint of the Hawk 100 (Hawk LIFT) by DSB Design Repaint by Andy Nott. 1.6MB
Posted Jun 23, 2008 14:19 by archive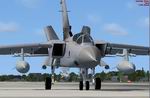 100.54Mb (46411 downloads)
FS2004 IRIS Tornado F.3 Version 4.2 Package. IRIS Flight Simulation Software has taken the core of the DSB Tornado and improved on it tenfold. We have added a long awaited interactive Virtual Cockpit, we have also included an awesome soundset by our resident sound guru Christoffer Petersen and provided a custom panel based on the RAF Tornado F.3. Andy Nott from AGN Textures has also provided a huge amount of RAF paints and two rather special Italian Air Force paints to make this a freeware plane to definately add to your fast jet collection!. By Iris Simulations. 103MB
Posted Jun 23, 2008 14:17 by archive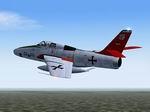 18.93Mb (14623 downloads)
FS2004 Republic F-84F / RF-84F Thunderstreak. To celebrate AlphaSim's 9th birthday they are releasing some of their classic titles for free. Panel and gauges included. Uses default sounds. Fighter and recon versions included. Eleven texture sets including NATO. By Alphasim.
Posted Jun 19, 2008 12:11 by archive

11.60Mb (11340 downloads)
FS2004 Gloster Meteor Set. ALPHA Simulations nGloster Meteor F.Mk.3. As the Allies' first operational jet fighter, the Meteor underwent rapid development, especially of its engines. The underpowered 1943 prototype was transformed by a sequence of more powerful engines into an outstanding multi-role aircraft. The Meteor stayed in production until 1956. 4 RAF Liveries, VC, etc. By Alpha Simulations.
Posted Jun 19, 2008 06:50 by archive

0.92Mb (9232 downloads)
FSX/FS2004 ESWAT T Supra US Coast Guard Textures only. this a repaint depicting the Unites States Coast Guard for the aircraft based on japenese animation movie "apple see" It is a vtol aircraft to transport the e.s.w.a.t. member. you will have to download the original found here. by Kazunori Ito. By Mark Misek. 8 MB
Posted Jun 5, 2008 17:38 by archive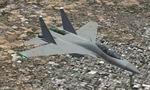 3.35Mb (7965 downloads)
FS2004 Su-27B/UB/Su-30MKK Vietnam and Indian Air Force Textures only. Requires vai Gmax1.2 Su-27B by Bill Wolfgen (here). 1.5MB
Posted Jun 1, 2008 16:17 by archive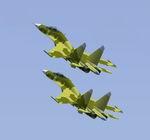 1.48Mb (7627 downloads)
FS2004 Su-27B/UB/Su-30MKK Vietnam Textures only. Requires vai Gmax1.2 Su-27B by Bill Wolfgen (here). 1.5MB
Posted Jun 1, 2008 16:13 by archive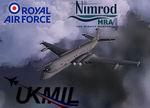 17.58Mb (11672 downloads)
FS2004 Nimrod MRA4 RAF Package. Welcome to the UKMIL Royal Air Force Nimrod MRA4. This aircraft has been designed in GMAX for Microsoft Flight Simulator X. In this pack, you will get• 2 Versions.• 2 Texture Sets. See Docs for full specs & info. UKMil. 20MB
Posted Jun 1, 2008 16:08 by archive

3.93Mb (14320 downloads)
FS2004 USN F-14B Tomcat BuNo 162923 / AD101 Textures only for the USN F-14B Tomcat BuNo 162923 / AD101 of the VF-101 Grim Reapers for the freeware Dino Cattaneo/Steve Hinson F-14 (required here) . Repainted by Mike Durao of UKMIL. 4MB
Posted Jun 1, 2008 15:59 by archive