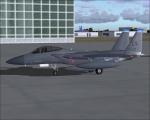 2.51Mb (272 downloads)
F-15 LN Texture for the model of Fighter Pilots 2 of Abacus
Posted Dec 31, 2009 10:10 by benimix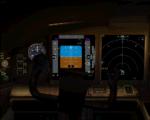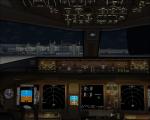 1.01Mb (2572 downloads)
Posky B777 merged with the gauges of the beautiful PSS 777. Further updates may follow.
Posted Dec 30, 2009 14:38 by Ensar Budak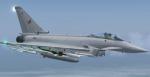 2.31Mb (299 downloads)
Textures for the payware AFS Typhoon in RAF 1435 Colours
Posted Dec 29, 2009 09:02 by UKMIL
1.82Mb (351 downloads)
FS2004 Turkish Cessna 182. Turkish flag textures only for the payware Carenado Cessna 182 II RG. Repaint By Yigit Ciftci.
Posted Dec 23, 2009 01:02 by Yigit CIFTCI
3.22Mb (707 downloads)
Airbus A350, Virgin Atlantic Demo
Posted Dec 18, 2009 18:06 by Andreas Meyer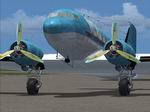 7.55Mb (553 downloads)
FS2004 Douglas C-47 Dakota Wimbi Dira Airways 9Q-CWI FS2004 Douglas C-47 Dakota Wimbi Dira Airways 9Q-CWI. This aircraft was written off 19 June 2005 at Kalima Airport, DRC. The DC-3 reportedly bounced several times on landing and groundlooped, causing separation of the main landing gear and one engine. Theire were no fatalities on board. Requires the payware aircraft by MAAM-SIM. Repaint by Ben Hartmann of HJG
Posted Dec 14, 2009 03:24 by admin
6.30Mb (1173 downloads)
AFS Demo: Eurofighter FS2004 - Germany JG 73
Posted Dec 4, 2009 17:49 by Andreas Meyer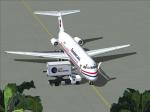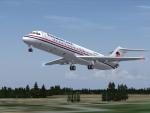 4.68Mb (1291 downloads)
Pan American World Airways Dominicana, registration N919RW, a new Dc-9 in service with this airline. Textures only for the Jet City Aircraft Dc-9-32, (payware package). See at http://www.jetcityaircraft.com/ for detailed info. By Juan Ernesto Oropeza.
Posted Nov 20, 2009 00:21 by Juan Ernesto Oropeza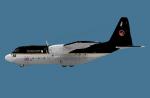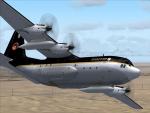 11.01Mb (1061 downloads)
Here is my repaint for the Captain Sim/Justflight C-130 Hercules. Dressed to represent a fictional (for now....) support vehicle to be used by StarChaser Industries Ltd, which started life as an experimental rocket test programme set up by Steve Bennett back in 1992. In 1996 the team successfully launched a 6 mtr (21 ft) rocket, Starchaser 2, which qualified as the largest private civilian rocket ever to be built and flown in Europe. Starchaser Industries was incorporated as a private limited company on 16th December 1998. The company transferred its manufacturing and rocket assembly arm to new premises in Hyde, Cheshire, United Kingdom in January 2001.
Posted Nov 17, 2009 16:56 by Gary J. Scott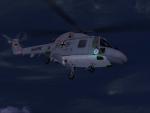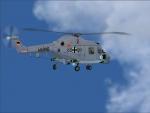 2.70Mb (870 downloads)
A repaint for the payware Alphasim Sea Lynx in German Navy colors. Andreas Koch
Posted Nov 15, 2009 17:57 by Andreas Koch