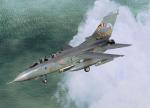 2.06Mb (382 downloads)
RAF 40th Nato Textures for the payware Lago Tornado. This pack has the textures of ZA416, which has the markings celebrating 40 years of NATO
Posted Nov 12, 2009 03:22 by ukmil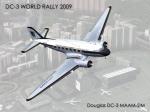 3.80Mb (170 downloads)
This is a repaint of the FS2004/FS2002 MAAM-SIM Passenger DC-3 in a specially commissioned livery for the 2009 DC-3 World Rally, organised by the team at DC-3 Airways VA. Visit www.dc3airways.com for information about this exciting event commencing November 14, 2009. Thereafter, you can keep this lovely lady as a souvenir of how well you flew! Requires a base install of the FS2004/2002 R4D-6/DC-3A package available from Mid-Atlantic Air Museum Simulations at www.maam.org. Can be used in FSX with the upgrade files available from the same site. This livery is also available for the default FS2004 DC-3 as wr9_fs9.zip. By Mark Beaumont, VP Fleet, DC-3 Airways.
Posted Nov 7, 2009 10:14 by Mark Beaumont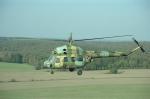 4.23Mb (714 downloads)
Textures for the payware Nemeth Designs Mi-2 for FS2004 showing Mi-2 no.7840 with 1st sqr. 49th Combat Helicopters Regiment in Pruszcz Gdański (90's years) of Polish AF.
Posted Nov 2, 2009 17:21 by Rafal Mikolajczyk
2.95Mb (2907 downloads)
Demo version with limitations and banners on model and cockpit. The Airbus A380 is a doubledecker, four-engined airliner manufactured by Airbus S.A.S. It first flew on April 27, 2005 from Toulouse, France. Commercial flights should begin in 2006 after 15 months of testing. During much of ist development, the aircraft was known as the Airbus A3XX. The A380 is now the largest passenger airliner, topping the Boeing 747, which was the largest for 35 years. However, the Antonov An-225 retains the record of being the world's largest commercial aircraft. The media has termed the A380 a "superjumbo", with some comparing it to Howard Hughes's Spruce Goose. The first A380 prototype was unveiled during a ceremony in Toulouse, France, on January 18, 2005. Its manufacturer's serial number is 001, and is registered as F-WWOW. The new Airbus will initially be sold in two versions: the A380-800, carrying 555 passengers in a three-class configuration or up to 800 passengers in a single-class economy configuration. Expected range for the -800 model is 8,000 nautical miles (14,800 km). The second model, the A380-800F dedicated freighter, will carry 150 tons of cargo 5,600 miles (10,400 km). Airbus made the cockpit layout, procedures and handling characteristics similar to those of other Airbus aircraft to reduce crew training costs. Likewise, the A380 features a glass cockpit and side-stick flight controller. Panel, GAUGES, model, sound and textures by www.afs-design.de - Author: A.Meyer.
Posted Oct 30, 2009 18:35 by Andreas Meyer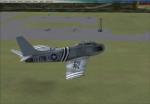 3.22Mb (274 downloads)
Textures only for the Alphasim F-86 in the colors of an aircraft of Golden Apple Operations, based at Duxford, Cambridge, England. The paint is not quite 100% accurate, but its about 95% and any minor mistakes will be rectified in a final version, but this is very close to being 100% accurate anyway! Requires the payware F-86 from Alphasim.
Posted Oct 28, 2009 10:21 by Caelan House
5.17Mb (246 downloads)
This is a repaint only for Captain Sim's Yak-3. This aircraft is Legendary Yak-3 "Normandia-Neman" regiment, Jacques Andre East Prussia January 1945
Posted Oct 25, 2009 08:50 by CSA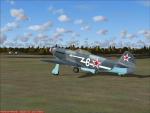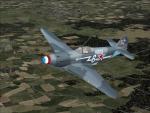 5.17Mb (409 downloads)
Textures only for Captain Sim's Yak-3. This aircraft is Legendary Yak-3 "Normandia-Neman" regiment, Marcel Albert Gross-Kalweitchen end 1944. Textures version 2 Repaint by CSA
Posted Oct 24, 2009 12:37 by CSA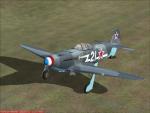 4.99Mb (303 downloads)
This is a repaint only for Captain Sim's Yak-3. This aircraft is Legendary Yak-3 "Normandia-Neman" regiment, Joseph Risso Gross-Kalweitchen end 1944 Repaint by CSA
Posted Oct 18, 2009 07:09 by CSA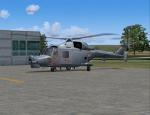 4.33Mb (894 downloads)
ALPHA Westland FLynx France Navy Texture for the Westland FLynx of ALPHA SIM
Posted Oct 15, 2009 16:25 by benimix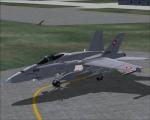 2.46Mb (967 downloads)
F-18 Swiss Air Force Texture only or the payware Abacus F-18 of Flight Deck 5
Posted Oct 13, 2009 14:24 by benimix