2.12Mb (191 downloads)
Lago Tornado 43+87 JaboG33 Textures only. By Maximilian Stanchly
Posted Sep 26, 2009 10:22 by maxi Stanchly
2.10Mb (216 downloads)
Lago Tornado 45+22 old version no armorial 43+87 JaboG33 Textures only. By Maximilian Stanchly
Posted Sep 26, 2009 10:12 by Maxi Stanchly
4.35Mb (256 downloads)
Lago Tornado 40 Jahre Vertragsabschluss Germany Textures only. By Maximilian Stanchly
Posted Sep 26, 2009 10:08 by Maxi Stanchly
4.35Mb (157 downloads)
Lago Tornado 45+22 (fiktiv) WTD61 Textures only. By Maximilian Stanchly
Posted Sep 26, 2009 10:03 by Maxi Stanchly
2.12Mb (240 downloads)
Lago Tornado 45+22 German AirForce AG51 Textures only. By Maximilian Stanchly
Posted Sep 26, 2009 09:59 by Max Stanchly
2.98Mb (599 downloads)
Mooney M20J, registration YV1506, based at the Arturo Michelena Airport, Valencia, Venezuela, from a private owner. Original model and textures by Carenado, (payware package), (http://www.carenado.com/). Textures only. By Juan Ernesto Oropeza.
Posted Sep 25, 2009 01:59 by Juan Ernesto Oropeza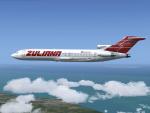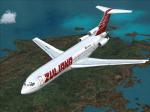 5.96Mb (575 downloads)
Zuliana de Aviacion, registration YV-464C, named "General Rafael Urdaneta" showing the last livery used by this disappeared airline. This aircraft, 20392-811 ex N401BN with Braniff delivered 06/70 (red colour Alexander Girard livery), N205US with Northwest Orient, N378PA "Clipper Archer" with Pan Am, joined the Zuliana fleet in mid-1990's. Once the airline ceased operations in 1996, stills stored in Maracaibo (SVMC) awaiting its fate. Full reworked colors,wings,stabilizers and other details. Textures only for the DreamFleet Greatest Airliners 727 by Paul Golding, Nick Jacobs, Paul Springthorpe, Rui Cristina, Ron Freimuth and Mike Hambly. By Juan Ernesto Oropeza.
Posted Sep 23, 2009 02:59 by Juan Ernesto Oropeza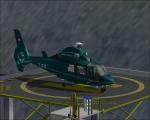 4.44Mb (452 downloads)
This SA365N Dauphin2 Swiss Air Force Texture is for the payware model from AlphaSim
Posted Sep 18, 2009 16:49 by benimix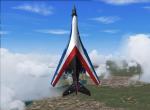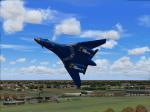 1.78Mb (622 downloads)
An fictional repaint of the Alphasim B-1b in a scheme that i would love to see doing the airshow circuits! Eye-catching brute force! It can only be the BONE!! Proudly displaying the USAF logo on the belly, you are sure to be the star attraction! "..on centreline for run in and break,..10 seconds..125 feet, 600knots............lets burst some eardrums............ " Textures by Gary J. Scott
Posted Sep 18, 2009 16:30 by Gary J. Scott
2.85Mb (664 downloads)
FS2004/FSX Air Dresden (VA) Airbus A330-200GE. Textures only for the payware CLS A330-200. Repaint by Daniel Bernt.
Posted Sep 18, 2009 06:00 by Daniel Bernt