2.97Mb (730 downloads)
*This texture requires the payware package by Iris Simulations " Phantom FG-1 - Royal Navy Model " ; (which has rounded tails like American F-4's) this repaint represents an F-4D Phantom II of the 49th Tactical Fighter Wing - 7th Fighter Wing, while the group was attached to Spangdalem Germany in the late 70's . *Repaint by Bruce Fitzgerald - tested and works in FSX w/ Acceleration - win XP SP3 / DX9
Posted Sep 15, 2009 00:11 by Bruce Fitzgerald
2.73Mb (534 downloads)
FS2004 Carando Piper Cherokee G-BRGI Clearsky Aviation Textures The Cherokee "F" is powered by a Lycoming O-360-A4A four cylinder direct drive, horizontally opposed engine rated at 180 HP at 2700RPM. Requires the payware Cherokee 180F aircraft by Carenado. Repaint by Ben Hartmann
Posted Sep 14, 2009 05:44 by admin
2.73Mb (642 downloads)
FS2004 Caranado Piper Cherokee G-GALA Flyteam Aviation Textures The Cherokee "F" is powered by a Lycoming O-360-A4A four cylinder direct drive, horizontally opposed engine rated at 180 HP at 2700RPM. Requires the payware Cherokee 180F aircraft by Carenado. Repaint by Ben Hartmann
Posted Sep 14, 2009 05:43 by admin
0.00Mb (1542 downloads)
Wilco EMB 190 Fly Niki textures.
Posted Sep 8, 2009 10:14 by Elfriede Huber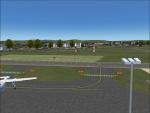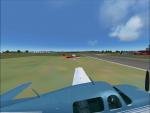 2.85Mb (195 downloads)
This small scenery package adds the correct parking positions to the payware UK2000 version of Plymouth Airport. This Package includes: - West Parking - Correct Flying School Postions - Closure of runway 06/24 This scenery requires the UK2000 Part 2 Scenery.
Posted Sep 5, 2009 08:20 by Jacob Knight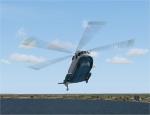 4.30Mb (1129 downloads)
FS2004 Mil Mi-14 Helicopter Russian amphibious helicopter (AI Version) for Heli Traffic 2009. Two models, three liveries. Layered Paint Kit. The models have built-in animations for take-off and landing when used with fixed-wing FDE (not supplied). By Hannes von der Heide
Posted Sep 3, 2009 19:32 by Hannes von der Heide
8.67Mb (713 downloads)
Link UK textures for the payware PMDG 737-700. Paint by Harry Wormald
Posted Aug 28, 2009 07:58 by Harry Wormald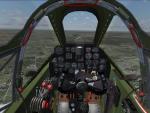 12.57Mb (1229 downloads)
This is a small mod kit for the Sky Unlimited payware P38 for Fs2004. This is a freeware mod that changes the vc textures, sounds, and prop blurs. Enjoy. Tom Wood
Posted Aug 22, 2009 22:08 by Tom Wood/ Cr1 Software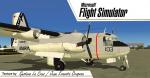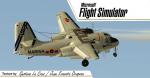 1.86Mb (1291 downloads)
The S-2 Tracker is a carrier-based antisubmarine search and attack aircraft It was one of the first aircraft designed to combine the detection equipment and armament to hunt and destroy submarines while operating from aircraft carriers. The first flight of the prototype S-2 was 4 December 1952, and production deliveries started in 1953. A total of 1,342 aircraft were eventually built in 16 configurations. The major configurations included the S-2 Tracker, the C-1 Trader, and the E-1B Tracer. The last US Navy Fleet operational squadron (VS-37) flying Trackers was disestablished on 28 August 1976. This tracker is the AMV-103 of Vnezuelan Navy, base in Puerto Cabello, Model By Abacus S2 Tracker for Fs2004 , Texture By Gustavo La Cruz
Posted Aug 16, 2009 20:33 by Gustavo La Cruz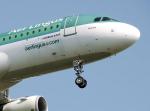 35.63Mb (1510 downloads)
The following file contains various recorded sounds from Aer Lingus flights which includes safety demos for the a330 and a321, landing announcements at various airports as well as a generic welcome , amongst others.Enjoy.Note , you must have the fantastic FlightDeck SFX Panel
Posted Aug 12, 2009 16:10 by Owen Cannon