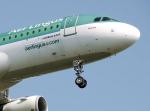 35.63Mb (1294 downloads)
The following file contains various recorded sounds from Aer Lingus flights which includes safety demos for the a330 and a321, landing announcements at various airports as well as a generic welcome , amoungst others.Enjoy.Note , you must have the fantastic FlightDeck SFX Panel
Posted Aug 12, 2009 15:44 by Owen Cannon
10.12Mb (824 downloads)
Biman Bangladesh Boeing 747-400 Classic Repaint for the payware PMDG model. Aircraft Registration: 5N-MAD. These are textures only, the payware models can be found at http://www.precisionmanuals.com. The textures are in high quality 32 bit format. Enjoy her in the sky and Happy Landings!
Posted Aug 4, 2009 00:17 by Faisal Nahian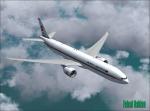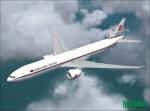 4.01Mb (536 downloads)
Biman Bangladesh Boeing 777-300ER for the Overland/Simmer Sky's (FSPAP) model. Aircraft Registration: S2-ABC. These are textures only; the payware models can be found at www.overland.co.jp. The textures are DXT3 format for frame rate effeciency. It Will work in both FSX and FS9. Enjoy her in the sky and Happy Landings!
Posted Aug 2, 2009 13:10 by Faisal Nahian
8.15Mb (1071 downloads)
PMDG MD-11 Alitalia Textures only.
Posted Aug 1, 2009 21:24 by Cristiano Manhães
4.60Mb (625 downloads)
CLS A310-200F Aer Lingus. You need the CLS Airbus collection from Just Flight.. Repaint author Mathieu O'Hare
Posted Jul 29, 2009 03:45 by Mathieu O'HARE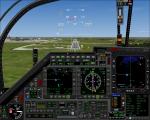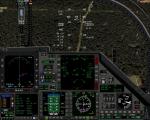 22.85Mb (1399 downloads)
FS2004 Alpha sim F-111 Aardark HUD Navigation/Situation awareness cockpit with massive amount of digital data. Must have ALPHASIM F-111 Aardvark to build up this complete and separate F-111. Has both Pilot and WSO Panels HUD 3 MFD 3 GPS type moving maps autopilot TFR bomb missile flares dump and burn exhaust trail effects. MFD's comprise 18 selectable pages of data. HUD overlay available in ALL views and helmet visor in virtual cockpit. All data is clearly readable size. Aircraft carrier capable . Configuration ensures crisp and extremely precise controlled flight even down to 10 ft AGL . Approx 40 pge detailed FLIGHT MANUAL. This panel will set a new benchmark of the amount and type of data provided and its presentation . Possibly the best pilots aircraft ever. By Karol Chlebowski.
Posted Jul 17, 2009 12:28 by Karol Chlebowski
2.88Mb (1056 downloads)
The Carranado Cessna c206 Transmandu Airlines from Ciudad Bolivar, Venezuela, textures. This aircraft used usually for flight to Canaima, Kavac and the Angel's fallen. Requires the payware Carenado Cessna Stationair 6 II U206G. Textures by Gustavo La Cruz
Posted Jul 8, 2009 10:30 by Gustavo La Cruz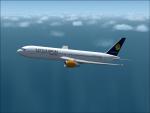 2.01Mb (532 downloads)
Santa Barbara Airlines Venezuela TF-FIB DXT3 textures only for LevelD B767-300. Please read the "Readme" for the installation, Textures by Luis Fernando Quimbayo
Posted Jul 7, 2009 20:05 by Luis Fernando Quimbayo
5.56Mb (909 downloads)
Textures only for the new crj700 for Conviasa. Requires the payware Wilco/Feelthere CRJ700. Texture by Gustavo La Cruz.
Posted Jul 6, 2009 11:51 by Gustavo La Cruz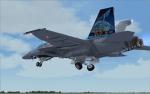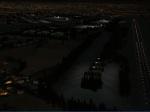 2.67Mb (1317 downloads)
This package includes textures for the payware VRS F/A-18E Superbug. You will need to purchase this product to use these textures. The textures are a representation of a CF-18 with the 50th Anniversary livery for the 4th Fighter Wing. The Canadian Air Force has never flown this paint scheme on a E model Hornet. The scheme is real, but was probably on a CF-18 A model. Anyway, I enjoyed creating this repaint and I hope you also enjoy it.
Posted Jun 26, 2009 22:39 by Kevin Jessee