53.88Mb (1392 downloads)
This Texture Pack contains the following repaints RN Squadrons 700S, 706, 810, 814, 820, 824, 849, 848 (x13), RAN Great white Shark (x1), Egyptiian (x3), German (x2) and Qatari (x2) for the FS2004 Alphasim Westland Seaking.
Posted May 25, 2009 02:57 by Bruce Martin / Alphasim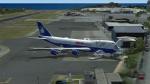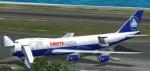 11.25Mb (544 downloads)
CLS 747-200F Liberty express cargo textures only. For the payware CLS Boeing 747-200.
Posted May 24, 2009 12:19 by Miguel Peña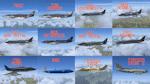 10.46Mb (495 downloads)
This is a texture pack for the FS9 version of Alphasims Supermarine Scimitar containing 12 repaints.
Posted May 24, 2009 10:55 by Bruce Martin / Alphasim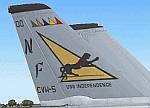 5.10Mb (1502 downloads)
This repaint depicts the VF-21 Freelancers CAG ("00") bird, circa 1994. The squadron was home in Japan preparing for their last deployment aboard USS Independence. VF-21 was disesablished in 1996, ending 37 years of service. Payware F-14 Tomcat by IRIS. Master textures by Dag Roger Stangeland. Repaint by Bill Casey & Perry Hayes.
Posted May 22, 2009 10:11 by Bill Casey and Perry Hayes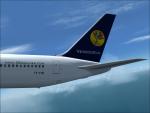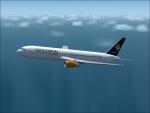 2.01Mb (409 downloads)
Santa Barbara Airlines Venezuela TF-FIB DXT3 textures only for LEVELD 767-300, please read the Readme.txt for the installation. Textures by Luis Fernando Quimbayo
Posted May 3, 2009 21:10 by Luis Fernando Quimbayo
2.46Mb (655 downloads)
Mikoyan Mig-21 Fishbed Long range, with addetional feul tank Iraqi Air Force Camo Repaint. It's working with the Pay ware Mig-21 UM by [Captain Sim MiG-21UM] a very Realistic and outstanding model with many functional cockpit buttons. The paint based on the Iraqi Mig paint During 1980's
Posted Apr 27, 2009 21:00 by Hanaw .H.Ahmed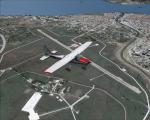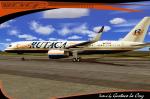 7.40Mb (569 downloads)
FS2004 MAAM B-25J Fuerza Aérea Venezolana Textures only Requires the payware MAAM B25J. Textures by: Rubén Henríquez.
Posted Apr 26, 2009 18:28 by Ruben Henriquez
3.46Mb (760 downloads)
Textures for the Nemeth Design Mi-17. [http://nemethdesigns.com/]
Posted Apr 20, 2009 20:34 by Hanaw H.Ahmed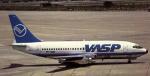 2.66Mb (700 downloads)
Textures for the payware Aerosim Boeing 737-200 .
Posted Apr 17, 2009 13:42 by Michel
0.99Mb (703 downloads)
This is a repaint of Abacus Chopper Havoc westland Gazelle Pay ware add on, it's my first repaint work using the Payware Abacus FS Repaint by http://www.abacuspub.comrnIraqi Air force IQAF has used the Gazelle effectively in the Iraq-Iran war, and this texture is based on a real paint used by Iraqi camo aircraft Skins, thank you all.
Posted Apr 17, 2009 09:46 by Hanaw H.Ahmed