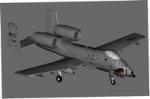 1.75Mb (2173 downloads)
3 models of the A10 Thunderbold airplane as statics planes to be placed in FSX by the Scenery Placement Tool. Plane came from the GMax site and remodelled by Guy Diotte.
Posted Apr 8, 2009 19:09 by Guy Diotte

1.88Mb (914 downloads)
This is a German tank library file to use with EZ-Scenery object placer to add to scenery in FS2004. Have fun.
Posted Mar 16, 2009 18:31 by Andreas Guethling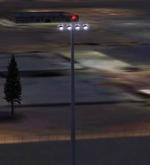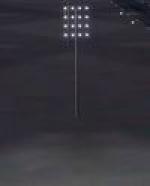 0.67Mb (2956 downloads)
FSX Scenery Objects--Lights! This is a library of objects aimed at the freeware developer. It's a little bit of everything from single lights to stadium lighting to tarmac lighting. All objects are native FSX and built with Gmax and the SP-2/Acceleration SDK. All lights wash the ground and have a "lit" presentation in addition to the ground wash during the hours between dusk and dawn. By Jim Dhaenens.
Posted Feb 14, 2009 03:46 by Jim Dhaenens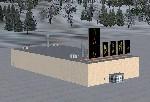 2.10Mb (598 downloads)
This MDL/XML object was made with FSDS 3.5.1 and compiled for FSX A bowling Alley with a land-able roof and working neon light, it also has smoking chimneys in the winter months. For scenery designers only. By Scott Hendrix http://farfyscenery.katuu.com/
Posted Dec 27, 2008 14:59 by Scott Hendrix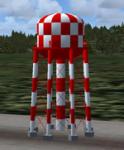 0.29Mb (1139 downloads)
An airport water tower with lights and a small helo landing pad. This MDL/XML object was made with FSDS 3.5.1 and compiled for FSX, although it may work for FS9 also. For scenery designers only. By Scott Hendrix 988KB
Posted Nov 3, 2008 17:53 by Scott Hendrix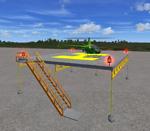 0.97Mb (1141 downloads)
This MDL/XML object was made with FSDS 3.5.1 and compiled for FSX, although it may work for FS9 also. For scenery designers only. By Scott Hendrix 1.0 MB http://farfyscenery.katuu.com/
Posted Oct 22, 2008 11:25 by Scott Hendrix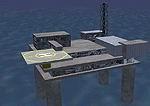 0.08Mb (1435 downloads)
Oil Rig Scenery Design Object Scenery Object for placement using such programes as EZ-Scenery Note for Scenery Design: If you want to 'harden' the helicopter landing pad.......platform is 123.5ft above sea level if Oil Rig is placed at 0ft. Godfrey Tier
Posted Aug 14, 2008 04:37 by Aimé Leclercq

0.09Mb (1321 downloads)
Oilrig_2 Macro Oil rig macro for use with the Airport scenery design program. This version includes a solid main deck and crash detection. The helipad is fully functional with elevated surface. This highly detailed object has moving gas flame and night lighting. By Ian Rawling. 89K
Posted Jun 23, 2008 14:18 by archive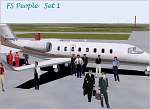 0.93Mb (3293 downloads)
FS People Macros: At Last! Add what FS2000 has been missing... people! 16 macros for FS2000 scenery design of true-to-scale real people. Place them anywhere in your FS world. In API format. By Jeremiah Broughton. 950K
Posted Jun 23, 2008 14:18 by archive

0.08Mb (1922 downloads)
FS2000 GATE MACRO An API and SCM macro of a gate for scenery designers. Two different sizes are included. By Arno Gerretsen. 80K
Posted Jun 23, 2008 14:18 by archive