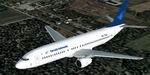 0.88Mb (1937 downloads)
FS2004 Boeing 737-400 Garuda Indonesia Textures Only for Default FS2004 B737-400 By Tri Wasono Adi N. 897K
Posted Jun 23, 2008 14:28 by archive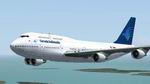 0.93Mb (2143 downloads)
FS2004 Boeing 747-400 Garuda Indonesia Textures Only for Default FS2004 B747-400 By Tri Wasono Adi N. 953K
Posted Jun 23, 2008 14:28 by archive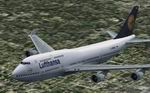 1.17Mb (3381 downloads)
FS2004 Boeing 747-400 Lufthansa Default Textures. This is a repaint of the original 747-400 in Lufthansa livery. It is painted with every single detail you find in a 747. Includes reflective textures. By Fahim Safi. 1.2MB
Posted Jun 23, 2008 14:28 by archive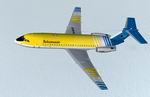 0.58Mb (521 downloads)
FS2004 BAC One-Eleven 401 Bahamasair Textures only. Built as N5023 for American Airlines, Srs 401EK C6-BDP served with Bahamasair until replaced by Boeing 737's. Requires the BAC One-Eleven 400 model by David Maltby here.. Repaint Garry Russell. 591K
Posted Jun 23, 2008 14:28 by archive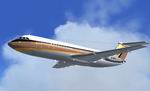 0.47Mb (332 downloads)
FS2004 BAC One-Eleven 400 Air Hanson Textures only. An early example of the trend for personalised out of sequence marks saw this executive One-Eleven flyng briefly in 1974 as G-BIII. A type 408EF it was originally built for Channel as G-AWKJ. Requires the BAC One-Eleven 400 model by David Maltby here. Repaint Garry Russell. 481K
Posted Jun 23, 2008 14:28 by archive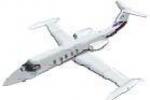 0.77Mb (4620 downloads)
FS2004 Lear 35 The 3x series of Lear business jets are enlarged versions of the earlier 2x series. They are the first equipped with fanjet engines, giving improved performance and fuel effiency. By Mike Stone. 790K Filename: slear35.zip Recommended panel here
Posted Jun 23, 2008 14:28 by archive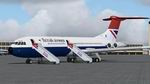 13.34Mb (5367 downloads)
FS2004 Vickers Standard VC10 1101 Requires 'DM_VC10.zip' above for panel, sounds & documentation. Highly accurate 3D model. 9 Texture sets covering all airlines that the Standard type 1101 served with. BOAC, British Airways, Gulf Air, Nigeria, United Arab Emirates. Flight model has high accuracy within normal operating limits. By David Maltby. 13.6MB
Posted Jun 23, 2008 14:28 by archive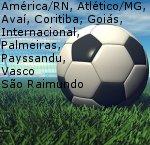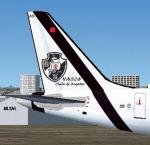 11.81Mb (2922 downloads)
You all out there who enjoy Football/Soccer, here a repaint of Embraer EJet E190 on 10 Brazilian team colors: "América de Natal" + "Atlético Mineiro" + "Avaí" + "Coritiba" + "Goiás" + "Internacional" + "Palmeiras" + "Payssandu" + "Vasco da Gama" + "São Raimundo". Enjoy Repaint by Rui Mesquita. Part 1 is needed Needed files: (above).
Posted Jun 22, 2008 18:54 by archive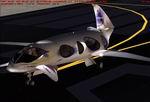 3.88Mb (7488 downloads)
FS2004 'Biz Jet Orca 1.2' FS9 Model made with 3dsMax, totally animated,.virtual cockpit, female pilot, night-textures,flex-wings effect's,ecc. Biz-Jet Orca by wowair. Model & texures by Moro Davide
Posted Jun 22, 2008 14:07 by archive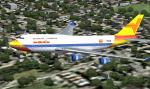 1.85Mb (2991 downloads)
FS2004 Boeing 747-400 Air Vietnam. This is a repaint of the fefault Boeing 747-400 It is painted with every single detail you find in a 747. Includes reflective textures. This paint has been made for the memories of Air Vietnam before the fall of Saigon 1975.
Posted Jun 22, 2008 03:31 by archive