11.60Mb (714 downloads)
Cargolux ITALIA Boeing 747-4R7F. This is a repaint of POSKY 747-400 in CAROLUX ITALIA colour scheme by Xudeva Irribarra.
Posted Jun 26, 2014 04:09 by chris E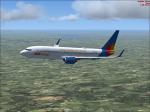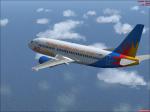 9.07Mb (411 downloads)
B737-800 for the Tenkuu Developers Studio (TDS) Boeing 737-800 model, painted in the British carrier Jet2 Holidays colours. Textures only painted by Roy Thomason
Posted Jun 25, 2014 06:48 by Roy Thomason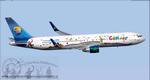 18.10Mb (657 downloads)
Boeing 767-300 Condor Heart for Children special cs (Thomas Cook Tail). Model by Skyspirit. Repaint by Mathieu Vos/APSS.
Posted Jun 24, 2014 03:58 by chris E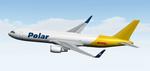 11.76Mb (508 downloads)
Boeing 767-3JHF/ER WL Polar Air Cargo (DHL) N643GT. Model created by SkySpirit2010. Textures by Stefan Bree / FSRepaintsGER
Posted Jun 21, 2014 06:01 by chris E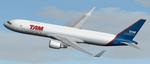 12.07Mb (627 downloads)
Boeing 767-316F/ER WL Tam Cargo PR-ADY. Model created by SkySpirit2010. Textures by Stefan Bree / FSRepaintsGER
Posted Jun 18, 2014 07:42 by chris E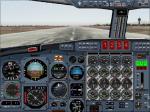 6.08Mb (2024 downloads)
Boeing 707-320 Olympic Airways. The FS2004 package includes: Full moving parts model, high resolution textures, panel, and checklist. most of the gauges are defaults,(Some gauges by unknown authors). Model by Historic Jets Group. Panel by Paul Golding. Airfile,FX and textures by Anthony Konstantinidis
Posted Jun 14, 2014 11:58 by Anthony Konstantinidis.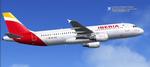 10.39Mb (1639 downloads)
Airbus A320-200 Iberia New livery. Model by Project Airbus. Repaint by Xudeva Irribarra.
Posted Jun 10, 2014 04:58 by chris E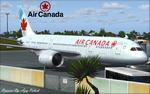 18.45Mb (1975 downloads)
FS2004 Air Canada B787-8 Air Canada B787-8, Model features high resolution textures, dynamic flexing wings, body gear steering, nose gear steering, rudder lock, ground spoilers, low speed aileron locks at high speed, fully animated control surfaces, fully independent suspension, trim animation, opening passenger doors, animated tilting bogies, rolling wheels, animated thrust reversers with reverser block doors, detailed textures, full night lighting, ground service vehicles and more. Model design by Hiroshi Igami/Yosuke Ube. Flight dynamics design by Maurino M-Bezel Brown, Nick Wilkinson. Master Textures by Yosuke Ube. Livery By: Aziz Polash.
Posted Jun 9, 2014 05:43 by chris E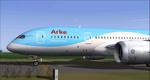 19.39Mb (1617 downloads)
Tenkuu Developers Studio - Boeing 787-8 Series - Arkefly "PH-TFK" This is the TDS Boeing 787-8 Dreamliner of Arkefly - PH-TFK Dreamcatcher livery. This aircraft is deliverd on 05th june of 2014. Model by TDS. Textures by Mathieu Vos.
Posted Jun 7, 2014 04:14 by chris E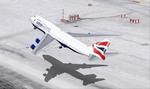 13.86Mb (986 downloads)
Boeing 747-400 V4 British Airways "OneWorld" G-BNLI. Model created by Project Opensky. Repaint by Stefan Bree.
Posted Jun 6, 2014 05:32 by chris E