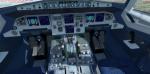 70.37Mb (367 downloads)
FSX/P3D Airbus A319-100 China Eastern package. 2020 updated sharklet model and VC. China's 2nd largest airline China Eastern is based at Shanghai-Hongqiao and currently operate 35 Airbus A319-100. China Eastern fly to destinations globally. The A319 is a shorter version of the A320 family. A319 sharklets model by Project Airbus updated by Collin MacKenzie. Revised original VC by Microsoft updated by Collin MacKenzie to include built in FMC and more. Textured and assembled for P3D/FSX by Chris Evans. Should work in FSX and other P3D
Posted Jun 24, 2020 16:17 by chris evans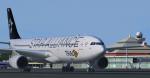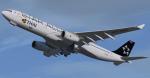 5.65Mb (122 downloads)
Thai Airways "Star Alliance" Livery (HS-TBD) Texture for the Thomas Ruth A330-300 RR Engine model. This texture is a part of my project to attempt to re-texture the Thomas Ruth A330s with 4096*4096 HD Textures. Feel free to join the JetRepaintsSG group on Facebook for more of my repaint works! Installation instructions have been included in the file. Made by Muhammad Akmal Farhan
Posted Jun 24, 2020 07:23 by Muhammad Akmal Farhan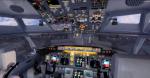 57.78Mb (550 downloads)
FSX/P3D Boeing 737-700 Aerolineas Argentinas Skyteam package. Argentina's flag carrier airline is based at Buenos Aires Aeroparque Jorge Newbery Airport and currently has 8 Boeing 737-700 in it's fleet. High quality FSX native model by TDS. Model includes utility for ground services, passenger bus, cargo, stairs, refuelling truck etc (find it under - Views - Instrument panel - Util) The VC is the Alejandro Rojas Lucena/FSND revised Boeing 737-800 VC model. This VC includes working wipers (right mouse click on switch) with rain effect. Switches for LCD Screens, EICAS, PFD, MFT. Autobrake switch. Opening pilots window. Cabin Lights switch. Realistic FMC. Ground Proximity Warning System (GPWS), More Realistic night VC textures. Custom Boeing sounds included for that extra realism. Correct VC views, jetways, wheel levels and wing views. I added PDF B737 checklist, additional G1000 MFD and PFD screens and HGS (HUD). The high quality Boeing 737-700 and paintkit from TDS. Textured and assembled for P3D 4.5 by Chris Evans. Should also work in earlier P3D versions as well as FSX.
Posted Jun 23, 2020 03:06 by chris evans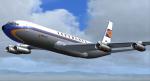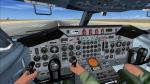 67.96Mb (2091 downloads)
This is an update of the legendary Boeing 707 by Libardo Guzman. As none of the various virtual cockpits and 2D panels coming with diverse updates of this beautiful model have ever satisfied me I've decided to offer a new package with new reworked panels. I've tried to design and configure the panels as close and authentic as possible to the real 707 panel. The package includes 15 selected texture sets, among them Lufthansa, AA, Pan Am, USA-1, AWACS and others. The package comes with automatic exhaust smoke and new camera views. Thanks to Libardo Guzman for the great original model. Also, credits go to Andre Ludick for the South African repaint, to Erwin Welker for the additional camera views and to Bill Melichar for his great sound. New VC and 2D panel as well as smoke configuration by Michael Pook. The model may also work in P3D, Version3).
Posted Jun 22, 2020 05:33 by Michael Pook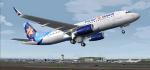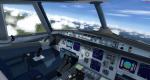 87.94Mb (507 downloads)
FSX/P3D Airbus A320-200 Israir package. Israeli airline Israir is based at Tel Aviv and flies to destinations mainly around Europe. As of July 2019, Air France operate 43 A320-200. Added the better Thomas Ruth VC with updates by Louis Quintero and Chris Evans. Use FMC under Views/Instrument panel in FSX menu. (FSX : Go to Views -Instrument Panel. P3D: Go to Vehicle - Instrument panel). Added better views. Model by Project Airbus. Converted textures to DDS. FMC by Garret Smith. Includes A320 checklist by Werner Schott. Airbus sounds included. Added G1000 PFD and MFD gauges as well as HGS. Tested in P3D v4.2 and should be ok in FSX and other P3D versions. Zip preview for images. Textures by Stefan Bree and packaged by Chris Evans
Posted Jun 22, 2020 03:09 by chris evans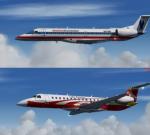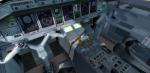 35.85Mb (681 downloads)
FSX/P3D Embraer ERJ-140 FSX Native Package 2. Includes Cedar Airways and American Connection liveries. Project Opensky Embraer ERJ-140 FSX native model and VC. Models: Exteriors by Project Opensky. VC Models by Jacob Kubique and Corey Ford of Project Opensky. Paint Jacob Kubique, Sammy Fay. XML Coded Animations by Hiroshi Igami of Project Opensky. FSX and Prepar3Dv4 Adaptations by Speedbird77.
Posted Jun 21, 2020 07:08 by anon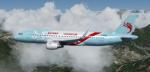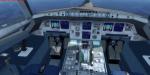 93.61Mb (371 downloads)
FSX/P3D Airbus A320-200 Sharklet Loong Air package. Chinese airlines Loong is based at Hangzhou Xiaoshan International Airport and commenced flying in 2013. Currently Loong have 28 Airbus A320-200 flying to destinations around China as well as other Asian countries. A320 sharklets model by Project Airbus updated by Collin MacKenzie. Revised original VC by Microsoft updated by Collin MacKenzie to include built in FMC and more. Textured and assembled for P3D/FSX by Chris Evans. Should work in FSX and other P3D
Posted Jun 21, 2020 03:16 by chris evans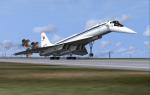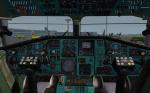 508.65Mb (1758 downloads)
Project Tupolev Tu-144D v5.7 The model is designed to work in Microsoft Flight Simulator X (with the installed acceleration add-on) and in Lockheed Martin Prepar3D v 4.4(64-bit version). An additional description of the innovations is given in my post on the Avsim.su forum: https://www.avsim.su/forum/topic/90090-ту-144д-faq-и-новые-версии/page/55/?tab=comments#comment-3644029 Flanker256: Found this searching for a Concorde working in P3D4. All documentation is now only available in Russian language....
Posted Jun 20, 2020 11:09 by Flanker256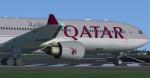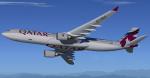 5.81Mb (194 downloads)
Qatar Airways (A7-AEG) textures for the Thomas Ruth A330-300 GE Engine model. This texture is a part of my project to attempt to re-texture the Thomas Ruth A330s with 4096*4096 HD Textures. Feel free to join the JetRepaintsSG group on Facebook for more of my repaint works! Installation instructions have been included in the file. Made by Muhammad Akmal Farhan
Posted Jun 20, 2020 07:31 by Muhammad Akmal Farhan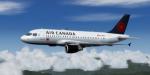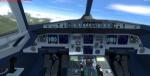 69.39Mb (537 downloads)
FSX/P3D Airbus A319-100 Air Canada package. Canada's flag carrier airline is based at Montreal and currently have 16 A319 in their fleet. The A319 is a shorter version of the A320 family. Custom Airbus sounds. Also added jetway configs (Ctrl J). Revised original VC by Microsoft updated by Collin MacKenzie to include built in FMC and more. Textured and assembled for P3D/FSX by Chris Evans
Posted Jun 20, 2020 06:51 by chris evans