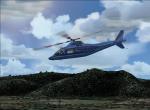 4.43Mb (1687 downloads)
Configuration update for Agusta A-109 by Alan Devins. weights (empty, max take off) - position of weights (pilot, RIO, pylons) - flight dynamics - volume and position of tanks - parameters of engine (position, fuel flow, time of reaction, thrust) - contact points (more exactly defined + added some more) - "eye" position and few more details ...
Posted Jan 25, 2010 08:22 by Michal Lubiscak

2.51Mb (957 downloads)
Fictional re-paint of Tim Conrad's Mi-24V Hind E helicopter gunship in the livery of the California Highway Patrol. Requires Tim Conrad's Mi-24V Hind E. Repaint by Roy "Boikat" Altholz
Posted Jan 19, 2010 13:02 by Roy "Boikat" Altholz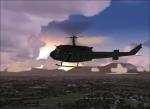 2.37Mb (1591 downloads)
Second version of my config update for Bell UH-1 Huey by J. Moore
Posted Jan 12, 2010 07:32 by Michal Lubiscak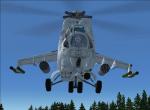 1.35Mb (2377 downloads)
Config update for Mi-24V Hind by Tim Conrad.
Posted Jan 12, 2010 07:25 by Michal Lubiscak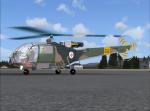 2.44Mb (1042 downloads)
Alouette III Portugal Air Force Texture only for the Alouette III Nepal Police by Peter Salzgeber
Posted Jan 7, 2010 16:31 by benimix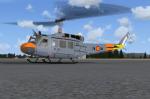 1.06Mb (1285 downloads)
Bell UH-1D Spain Air Force (Grey) textures only for the Model of Deane Baunton.
Posted Jan 3, 2010 15:28 by benimix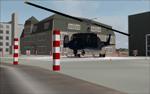 34.91Mb (4733 downloads)
This package is the initial release of the long awaited Bell 210 helicopter add-on that's been in development for the last 4 years. The package contains: 6 detailed models, 6 textures, custom sound suite, custom effects and more. George A.Arana
Posted Dec 27, 2009 03:16 by George A.Arana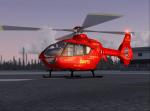 2.87Mb (837 downloads)
EC-135 SHS OAMTC Textures only. A Repaint of Heiko Richter's beautiful EC-135
Posted Dec 22, 2009 07:34 by benimix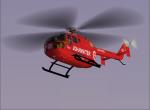 2.43Mb (305 downloads)
Bo-105 Finnland Johanniter textures only for the Bo-105 by Guther Krame
Posted Dec 19, 2009 15:26 by benimix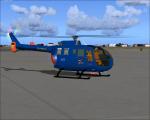 1.01Mb (308 downloads)
Bo-105 D-HNWA textures only for the Bo-105 by Guther Krame
Posted Dec 19, 2009 03:14 by benimix