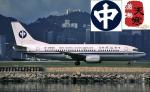 9.00Mb (104 downloads)
FSX/FS2004 Feelthere/Wilco Boeing 737-300 China National Aviation Corporation Textures
Posted Dec 17, 2016 23:40 by Liao Yitong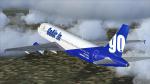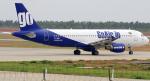 6.54Mb (252 downloads)
Textures only for the payware A320 by SMS Overland. It represents the colours of Go Air, a Low Cost Carrier in India. Texture made under use of the official Paintkit and Paintshop Pro.
Posted Nov 4, 2016 13:01 by Hartmut Hekmann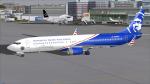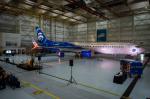 21.93Mb (196 downloads)
Textures only for the payware iFly-737NG-900-model. They represent a special livery Alaska Airlines has just released to honor the troups serving today. Because a modelwith scimitar-winglets (like the original plane) was not availlable for me, I felt free to use the iFly-model to display this fine design in FS2004. May also work in FSX. Textures made with Paintshop Pro.
Posted Nov 4, 2016 05:23 by Hartmut Hekmann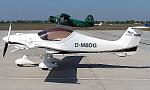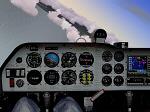 13.47Mb (725 downloads)
Basic version with default 2d panel. : The MCR Ultralight is a side by side two-seater airplane with incredible performance and capability. Fast and agile, the VLA was specially designed to reach top speed while providing the most enjoyable experience to pilots The MCR Sportster is a very high performance aircraft, that can cruise as fast as 300 km/h with only a 100 hp engine, at very low cost. Panel, GAUGES, model, sound and textures by www.afs-design.de - Author: A.Meyer. DEMO Version - contains banners. Full version requires payment.
Posted Oct 14, 2016 01:33 by Andreas Meyer
2.19Mb (361 downloads)
This is a repaint only! It displays an actual aircraft based on EDWN, owned by the VAP (Vereinigung Aktiver Piloten - Flying School). Repaint for the payware Carenado PiperCherokee-Pack
Posted Jan 27, 2016 20:14 by Hartmut Hekmann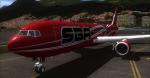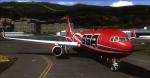 15.19Mb (158 downloads)
FS2004 SBA Airlines (Sky Holdings)Boeing 767-300ER Winglets, registration N979PG. textures for the payware Level-D Boeing 767 model. Available in SD 1024x1024 BMP 32 Bits Textures for FS2004.Repaint by Jose Blanco.
Posted Dec 29, 2015 21:13 by Jose Blanco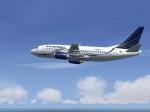 1.88Mb (189 downloads)
Boeing 737-329, (cn 23773),registration YV2918, named "The Legend of the Warrior", wearing the current Estelar livery. Textures only for the Fifty North Simulations Boeing 737-300,(payware package). By Juan Ernesto Oropeza.
Posted Dec 13, 2015 20:05 by Juan Ernesto Oropeza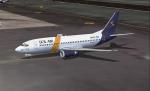 5.48Mb (165 downloads)
Sol Air 50N txtures for the payware Wilco Boeing 737-300
Posted Sep 11, 2015 21:00 by Oscar Josue Elvir Vasquez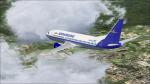 5.67Mb (98 downloads)
Textures for the payware Wilco Boeing 737-300. AeroHonduras was a short lived Honduran Airline in 2005 that wet leased a Boeing 737-300 from Aeropostal (Venezuela). It was formerly known as (Sol Air). Regular flights included Miami, San Pedro Sula and Tegucigalpa.
Posted Sep 11, 2015 20:54 by Oscar Josue Elvir Vasquez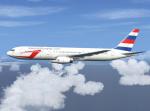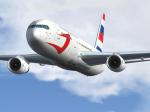 10.12Mb (202 downloads)
Boeing 767-336ER, registration N2544MY, CN: 25443, a new aircraft in the fleet, for international flights. Textures only for the Level-D Simulations Boeing 767-300ER,(payware package). Look at http://www.leveldsim.com/ for detailed info. Fully textures, tail and wings, reworking the public paintkit by John Tavendale and Gary Hayes. Textures supplied separately in DXT3 and 32 bits. By Juan Ernesto Oropeza.
Posted Sep 6, 2015 13:10 by Juan Ernesto Oropeza