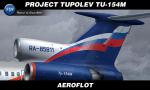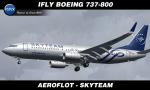 24.94Mb (241 downloads)
Repaint for ther payware Carendo King C90. Aircraft official Gobernacion del estado Bolivar Venezuela.
Posted Jun 26, 2012 01:51 by Trino Jose Rojas Mora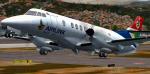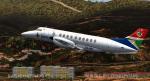 10.50Mb (473 downloads)
Airlink textures only for the payware PMDG BAE JS4100
Posted Jun 25, 2012 10:23 by Trino Jose Rojas Mora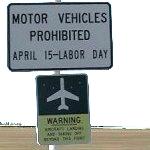 10.50Mb (635 downloads)
Copalis State Airport (FAA LID: S16) for Orbx FTX PNW, formerly Copalis Beach State Airport, is located on the beach near Copalis Beach, in Grays Harbor County, Washington, United States. It is the only airport in the United States that is located on an ocean beach. The runway is the 4,500-foot (1,400 m) stretch of ocean beach from the Copalis River on the south to the rocks a mile north. It is only available during low tide. (from wikipedia) This Addon for FSX requires Orbx PNW (the KHQM demo or the full fledged region )
Posted Jun 21, 2012 01:47 by etien
0.00Mb (114 downloads)
This is a fix for v2 of my Overland SMS gauges upgrade pack, and in particular for the A340. It fixes the clock which did not show up in 2d and VC modes.
Posted Jun 18, 2012 16:58 by Dimitrios Moschos
7.98Mb (371 downloads)
Myanma Airways textures only for the payware PMDG B1900D. Phyo Pyae Sone
Posted Jun 13, 2012 08:41 by Phyo Pyae Sone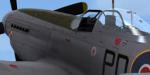 11.94Mb (346 downloads)
This is a repaint for the payware Wings of Power 3 P-51D Mustang by A2A Simulations. The skin depicts personal plane of the last CO of 303 (Polish) Squadron, S/L Witold Lokuciewski. Repaint was done using superb paintkit by Martin Catney (A2A)
Posted Jun 11, 2012 15:17 by Lukasz Kubacki
23.16Mb (1770 downloads)
This is a repaint based on the current surviving mustang P-51D-25-NA 44-72942, registry N5427V painted after Lt. Col. John C. Meyer's P-51D-10-NA 44-14151 "Petie 2nd", of the 487th Fighter Squadron, 352nd Fighter Group. Included are textures for both low and high shine.
Posted Jun 10, 2012 21:53 by Wallydog
0.43Mb (235 downloads)
JUST SUBSTITUDE THE A340 2d PANEL INCLUDED IN THE PACKAGE WITH THIS ONE. IT HAS A MORE REALISTIC SIZED AUTO BRAKES BUTTONS AND THE BRAKES SELECTOR GAUGE HAS BEEN SET FOR THIS FILE ANYWAY. APOLOGIES FOR THE INCONVINIENCE.
Posted Jun 8, 2012 20:49 by Dimitrios Moschos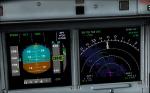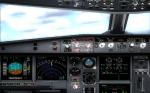 6.09Mb (2206 downloads)
This is v2 of the payware Overland SMS gauges upgrade pack. It fixes several problems found on the first package and adds a few more features. NEW FEATURES 1. It adds TERRAIN ON ND function, i.e. you can see the map at the ND (see screenshots). It is not very realistic, compered to the real thing, however it does add more realism and eliminates the use of the GPS for ground reference. 2. It adds a complete ILS CAT II & III autoland function to the aircraft. The original file belongs to Stefan Liebe, being modified by Francois Dore, and finally being fine tuned for use with SMS A330 and A340 by me. It has been tested many times and this is the closest it can get to the real thing. Now you can have a completely zero visibility landing performed automatically. 3. It provides new style square monitor 2d panels.
Posted Jun 8, 2012 20:48 by Dimitrios Moschos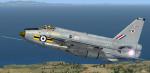 20.48Mb (419 downloads)
RAF Lightning TTF textures only for the payware Justflight Lightning. By UKMil.
Posted Jun 7, 2012 09:11 by UKMIL