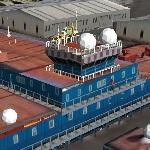 2.30Mb (612 downloads)
This scene has been made by me as a complement of the payware Antartica x from LimeSim/Aerosoft. It really wont make sense without the mesh and the afacad of this scene. It adds the installation of the Italian base of Mario Zuchelli. Never been there so I used documentation and satellite picture to "guess it" use some elements of fsx acceleration, but should not be a problem if you haven't it Still should look neat once installed. (made in skechup + model convertor + instant scenario II) v1.1 the 1.1 adds a landing pad and suppresses some reflection on the ground texture following Sascha's feedback from LimSim. Etien (evarloot@free.fr)
Posted Jan 11, 2012 00:18 by etien

4.89Mb (1309 downloads)
Lufthansa textures for the payware Abacus 787 Dreamliner.
Posted Jan 9, 2012 12:24 by ricardo_tv
2.62Mb (480 downloads)
Aerosoft Antartica Xario Zuchelli complement for the payware Antarctica x from LimeSim/Aerosoft. It really wont make sense without the mesh and the afacad of this scenery. It adds the installation of the Italian base of Mario Zuchelli. Never been there so I used documentation and satellite picture to "guess it" Still should look neat once installed. (made in skechup + model convertor + instant scenario II) Etien
Posted Jan 8, 2012 13:39 by etien
4.51Mb (895 downloads)
Commercial Level Simulations (CLS) DC-10 in BMI colours for FSX - textures only (Requires the full CLS DC-10 to be installed previously) This is a fictional repaint as BMI never flew the DC-10 in the real world. But I thought BMI's colour scheme looked great on the big tri-jet. Original model and textures copyright Commercial Level Simulations. Requires orginal payware model and textures from Commercial Level Simulations before use. BMI Textures by: Ed Snoad
Posted Jan 5, 2012 05:41 by Ed Snoad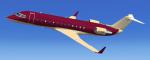 2.15Mb (141 downloads)
Textures only for the payware Justflight Robinson R44 in fictional California Highway Patrol. Enjoy and happy flying!
Posted Jan 3, 2012 22:26 by Lloyd Horton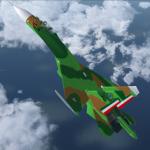 4.68Mb (384 downloads)
This is a fictive FAM textures only for the payware ALS-SIM Su-27 Flanker B. Repaint by Black_Eagle.
Posted Jan 3, 2012 13:04 by Black_Eagle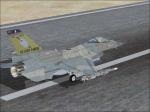 3.56Mb (838 downloads)
H.A.F. 341 50.000 HRS Texture for the payware Aerosoft F-16. Copy Texture.341 folder and Aircraft.cfg to the ...C:\Program Files\Microsoft Games\Microsoft Flight Simulator X\SimObjects\Airplanes\Aerosoft F-16C 120-2000-300-33
Posted Jan 1, 2012 06:56 by Alexandridis. X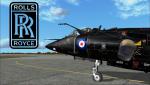 8.29Mb (180 downloads)
N64AD textures only for the payware AS350 by Nemeth Design
Posted Dec 29, 2011 17:09 by Jack Bakelaar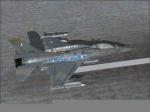 6.70Mb (575 downloads)
H.A.F. Zeys demo team F-16 Textures only for the payware Aerosoft F-16 FSX
Posted Dec 29, 2011 16:58 by Alexandridis. X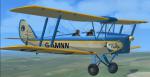 2.12Mb (68 downloads)
This is texture update for earlier upload just replace the Saltair folder with this one. Corrects the flag on tail and the GM on the bottom more closer to the real one. Enjoy and happy flying
Posted Dec 29, 2011 13:18 by Lloyd Horton