4.09Mb (481 downloads)
Textures for the payware Iris A10. New S.O.A. texture with corrected Alpha replace old S.O.A. texture with these
Posted Nov 16, 2011 12:02 by Murray Luck TGR-23.SO.CMD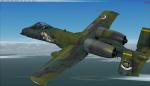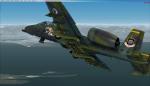 3.13Mb (216 downloads)
Textures only for the payware Iris A-10 in Tiger Team SO.CMD
Posted Nov 15, 2011 14:31 by Murray Luck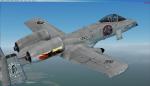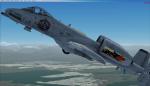 3.53Mb (205 downloads)
Texture for the payware Iris A-10 based on the Sons of Anarchy
Posted Nov 15, 2011 12:38 by Murray Luck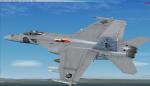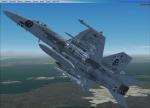 6.18Mb (451 downloads)
From the show Sons of Anarchy textures only for the payware VRS F-18E uperBug
Posted Nov 13, 2011 14:07 by Murray Luck
3.11Mb (408 downloads)
This fictional repaint Lockheed P2V-7 Neptune VX-6, Puckered Peguins from, 1956 This repaint requires pay ware Virtavia is a new Australian FS add-on company which has emanted from the long-established NZ Company AlphaSim. Virtavia's products consist of rebranded AlphaSim add-ons and also all-new FSX add-ons
Posted Nov 10, 2011 10:08 by Dave Gore fooflyer
4.88Mb (175 downloads)
Textures only for the payware Justflight Robinson R44 in fictional Orange Blue and Yellow livery Enjoy and Happy Flying!
Posted Nov 6, 2011 20:33 by Lloyd Horton
4.96Mb (93 downloads)
Textures only forthe payware Justflights Robinson R44 in fictional P.O.W. M.I.A. livery. Keep flying until they all come home!
Posted Nov 6, 2011 20:20 by Lloyd Horton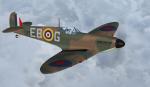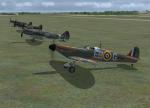 4.18Mb (1368 downloads)
Payware A2A Spitfire MkIIa textures. P7350 is the only true Battle of Britain Spitfire left flying. It is now owned and operated by the battle of Britain Memorial Flight (BBMF) based at RAF Coningsby UK.
Posted Nov 6, 2011 16:11 by Ian Roussel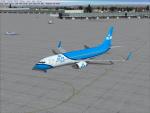 8.46Mb (534 downloads)
Fictional textures for the payware iFly B737 BBJ KLM Asia.
Posted Nov 6, 2011 12:07 by Steven Kiberton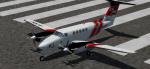 17.32Mb (2793 downloads)
Egypt Air textures for the payware PMDG Boeing 737-800 WL
Posted Nov 4, 2011 13:50 by William