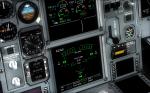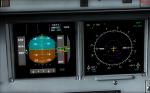 25.15Mb (1122 downloads)
Overland SMS has a popular large Airbus series. With this package their A330 receives a gauges upgrade.
Posted Apr 18, 2012 19:11 by Dimitrios Moschos
2.44Mb (4060 downloads)
Customized PMDG 747 textures. Custom paint for PMDG747: 'De Beste vakanties beginnen met KLM' Translate> The best holidays begin with KLM Used in reallife. First download and install KLM livery from PMDG website! Then... Drop files in the Microsoft Games\Microsoft Flight Simulator X\SimObjects\Airplanes\PMDG747-400
Posted Apr 17, 2012 00:45 by Michel Peusens
1.92Mb (548 downloads)
Texture pack includes A Night ops, Desert camo and a Dark camo. All textures created with photoshop CS5 Extended. You must have the Virtuavia F111 payware Aircraft
Posted Apr 14, 2012 12:29 by Jim Abbey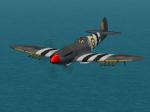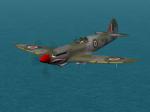 0.61Mb (1146 downloads)
FSPassenger addon to add to the USAF Presidential package. Just Install, it's works to all aircraft, even the default FSX... Have fun to transport the president :) Requires the payware FSPassengers package to work.
Posted Apr 14, 2012 09:49 by ricardo_tv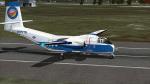 3.69Mb (433 downloads)
This is a fictional repaint for my FSE company Montana Freight Handlers. It is based on the Payware Caribou by Virtuavia.
Posted Apr 13, 2012 13:22 by Harry Gage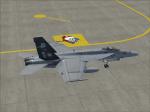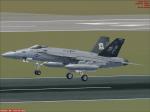 2.39Mb (725 downloads)
New Blue Blasters CAG textures for the payware VRS Superbug.
Posted Apr 12, 2012 20:34 by Chris Hammons
1.77Mb (610 downloads)
Repaint is designed for use with the Aerosoft DHC-6 Twin Otter, DHC-6-300 Rocky Mountain Airline by Tom Weiss
Posted Apr 9, 2012 08:09 by Tom Weiss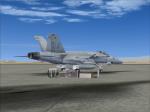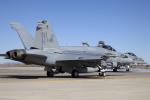 2.55Mb (734 downloads)
The new VFA-86 Line Bird credit goes to VRS Superbug must have VRS superbug for paint to work Enjoy
Posted Apr 7, 2012 17:36 by Chris Hammons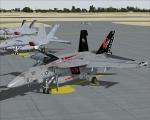 7.10Mb (628 downloads)
Textures only for the payware VRS Superbug in VFA-14 CAG for 2011. Credit goes to Zsolt Beleznay for the repaint.
Posted Mar 31, 2012 10:35 by Chris
13.80Mb (3555 downloads)
DEMO with banners in VC and model. The Airbus A330 is a twin-engined wide-body Airbus A340 and is a four-engined wide-body aircraft produced by Airbus Industries. Both models have many features and components, and differ essentially only by the number of trie works. You are designed as long-haul aircraft. Both aircraft have modern turbofan engines with high bypass ratio and are the first Flight course with a modern fly-by-wire controls in a two-man cockpit. The first flight of 4 four-engine A340-300 version took place on 25 October 1991 and the twin-engine A330-300 version took place on 2 November 1992. Final assembly of the Airbus A330 and A340 in Toulouse by place on a street clock. As of July 2010 from the Airbus A330 were a total of 710 of 1092 aircraft ordered and delivered from the Airbus A340 delivered a total of 374 of 380 of the aircraft ordered, 369 of which are still in service are. By Andreas Meyer - www.afs-design.de
Posted Mar 30, 2012 18:22 by Andreas Meyer