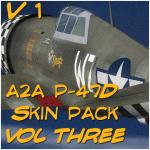 56.68Mb (267 downloads)
A 5 skin pack for the payware A2A WoP 3 P-47D-22 - ER Group, Capt Cameron Hart Texture. Chef Sioux, Nice Kitty and SNAFU, x4096 skins.
Posted Feb 13, 2012 16:16 by Tom Weiss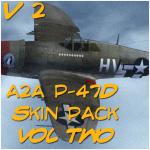 83.72Mb (304 downloads)
A seven skin pack for the payware A2A WoP 3 P-47D-23 - Vicky, Lt Stark, La Fayette Sioux, #37C, Pengie and 342FS/348FG, x4096 skins.
Posted Feb 13, 2012 15:46 by Tom Weiss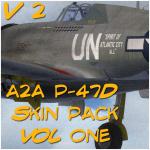 65.46Mb (266 downloads)
A six skin pack for the payware A2A WoP 3 P-47D-20 - including: Big Stud, In the mood, Spirit of Atlantic City, Lt O'Dean, Spokane Chief and Rozzie Geth, x4096 skins. replaces A2A P-47D Skin Pack Vol1
Posted Feb 13, 2012 15:04 by Tom Weiss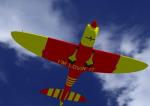 0.82Mb (80 downloads)
Textures for the payware Iris Simulations Silencer Twister in a fictional McDonalds Paint.
Posted Feb 11, 2012 20:43 by Ian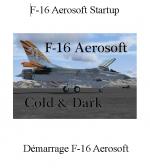 2.72Mb (1293 downloads)
A tutorial to start the payware Aerosoft F-16.
Posted Feb 11, 2012 14:11 by Romdu69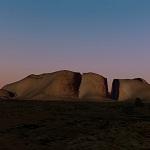 32.04Mb (550 downloads)
This is the final release (3.0) of the Olgas addon to Orbx Red Australia + OZx airports. It adds the Olgas range, update the YAYE Connellan airport, the Yulara resorts and the visitor center at Uluru.
Posted Feb 11, 2012 05:15 by etien
7.89Mb (1868 downloads)
Demo version with banners in VC and model: The Airbus A320 family is a family of short- to medium-range, narrow body, commercial passenger jet airliners manufactured by Airbus. The family includes the A318, A319, A320, and A321. The first member of the A320 family, the A320, was launched in March 1984, first flew on 22 February 1987, and was first delivered in 1988. The family was soon extended to include the A321 (first delivered 1994), the A319 (1996), and the A318 (2003). The A320 family pioneered the use of digital fly-by-wire flight control systems in commercial aircraft. Although there has been a continuous improvement process since introduction, currently the A320 Enhanced programme includes greater improvements. The Airbus A320 family has over 4,300 aircraft built and an additional 2,300 aircraft on order as of March 2010. According to Airbus, it ranked as the world's fastest-selling jet airliner family according to records from 2005 to 2007, and as the best-selling single generation aircraft programme. By Andreas Meyer - www.afs-design.de
Posted Feb 10, 2012 14:03 by Andreas Meyer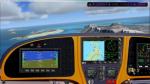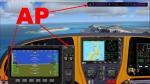 0.00Mb (142 downloads)
N95DY specific widescreen 2D panel adjustments for easier use of the autopilot, following the installation of an AP in the real plane. This is for the payware LHC WT9.
Posted Feb 9, 2012 12:54 by Jean-Luc Peters
2.30Mb (403 downloads)
HMH-465 Warhorses textures for the payware Nemeth Designs CH-53 Super Stallion.
Posted Feb 4, 2012 00:38 by Ian Whitvom
6.67Mb (492 downloads)
This repaint depicts Anders Saether's modern P-51D-25-NA Mustang, registration #N167F (original tail #44-73877), painted in the Olive Drab scheme of B6-S "Old Crow", 44-14450, 363d Fighter Squadron, 357th Fighter Group, 8th Air Force, flown by Clarence "Bud" Anderson who ended his two combat tours in WW2 with 16-1/4 air victories. This repaint was created with an all-new paint kit including photo-real textures from an actual P-51D. Includes 2 new drop tank files - one with wavy Olive Drab over Neutral Gray to match the camouflage scheme, and the other all Neutral Gray. FILES ARE 2048x2048 FOR "Wings of Power II" P-51D with update ONLY. Repaint by John O'Reilly.
Posted Jan 30, 2012 22:06 by John O'Reilly