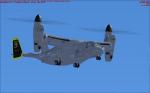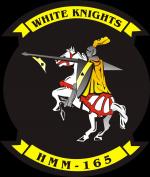 2.10Mb (2683 downloads)
A VMM-165 textures only for the payware MV-22 Osprey by Virtuavia(Alphasim). The 'White Knights' of VMM-165 are based at MCAS Miramar.
Posted Dec 24, 2011 17:25 by Ian Whitvom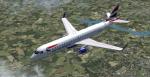 2.91Mb (1523 downloads)
Textures for the payware Abacus Take To The Skies ERJ190 model in British Airways livery, registration G-LCYN.
Posted Dec 24, 2011 08:34 by Samuel Berry
22.19Mb (1150 downloads)
These are black seats and interior for the payware Nemeth Designs AW109 Helicopter for FSX.
Posted Dec 22, 2011 05:21 by Ken Pochinko
14.17Mb (928 downloads)
A 4 skin pack with Aerosoft FSX DHC-6 Twin Otter ski skins : 3 DHC-6 Srs100 Ski versions: Royal New Zealand Air Force,Royal Norwegian Air Force and Royal Canadian Air Force. 1 DHC-6 Srs300 Ski/Wheel version : US Coast Guard
Posted Dec 21, 2011 19:29 by Tom Weiss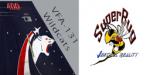 6.29Mb (253 downloads)
Textures only for the payware VRS Superbug. Strike Fighter Squadron 131 (VFA-131), also known as the "Wildcats", is a United States Navy F/A-18C Hornet fighter squadron stationed at Naval Air Station Oceana. Their radio call sign is "Cat" and their aircraft tail code is AG.
Posted Dec 20, 2011 20:34 by Zebie Wright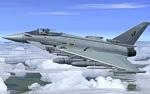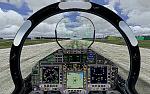 9.35Mb (4066 downloads)
DEMO Eurofighter - RAF United Kingdom 3.Sqn
Posted Dec 18, 2011 14:36 by Andreas Meyer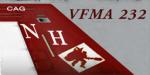 6.20Mb (227 downloads)
VRS Superbug VFMA 232 CAG textures. Requires the payware VRS Superbug. this one is for my good friend Corvette99 and everybody else too... :)
Posted Dec 18, 2011 13:46 by Zebie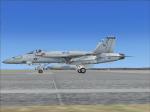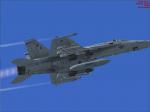 3.07Mb (305 downloads)
VRS Superbug VMFA-112 Cowboys CAG textures only. Requires the VRS Superbug for textures to work.
Posted Dec 13, 2011 14:53 by Chris Hammons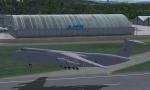 6.73Mb (286 downloads)
This is a texture for the Justflight Viscount 800 representing BEAs' last livery as used from 1969 to about 1974, before they merged with BOAC to create British Airways. (Yes I know they use mainly 802s and 806s but there is only model in the software, and it appears to be an 812).
Posted Dec 12, 2011 03:44 by Ian Roussel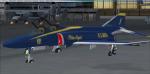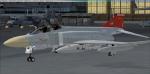 81.26Mb (2720 downloads)
Matchings preview's, flight dynamics updated primarly for FSX. Liverys inxluded; VF-142 'Ghost Riders', 49th Tactical Fighter Wing, VF-51 'Screaming Eagles', VMFA-531 'Grey Ghost', VF-102 'Diamond Backs', Blue Angels 1-7, VF-84 'Jolly Rogers', 111 Sqn 'XV582 Black Mike', 56 Sqn 'XV424 Firebirds', 228 OCU 'XV428 1987 Scheme', 111 Sqn 'XV574 1980's Display Scheme', 43 Sqn 'XV571 1980's Camo Scheme', 111 Sqn 'XT863 IAT 83', 892 NAS 'XT872 Omegas'. Paint authors include; Bruce Fitzgerald, Francisco Presa, Samuel Peters, and Ben Hartmann of UKMIL repaints. Paint textures only, you'll need Iris's F4 Phantom II FG.1 http://irissimulations.com
Posted Dec 12, 2011 01:54 by Yanne